'KUWTK': Kardashian Family Drama May Have Actually Led to the Show's Downfall
All good things must come to an end, and — if you believe the fans' ratings over the last few years, at least — it appears that all mediocre ones must, too. Keeping Up with the Kardashians had certainly lost its luster in its later seasons, but it's somewhat understandable after more than a decade in the spotlight.
After all, the entire premise of the show's initial run was more or less defunct by the time that each of the starring sisters had moved on to families and careers of their own.
There was no longer a cohesive family unit to watch, and some say that the show's ending was simply a matter of admitting that things had changed and the chicks had flown the nest. 
However, other fans are convinced that the show could have continued on without trouble if only the family drama hadn't ripped it apart. 
'KUWTK' had an amazing run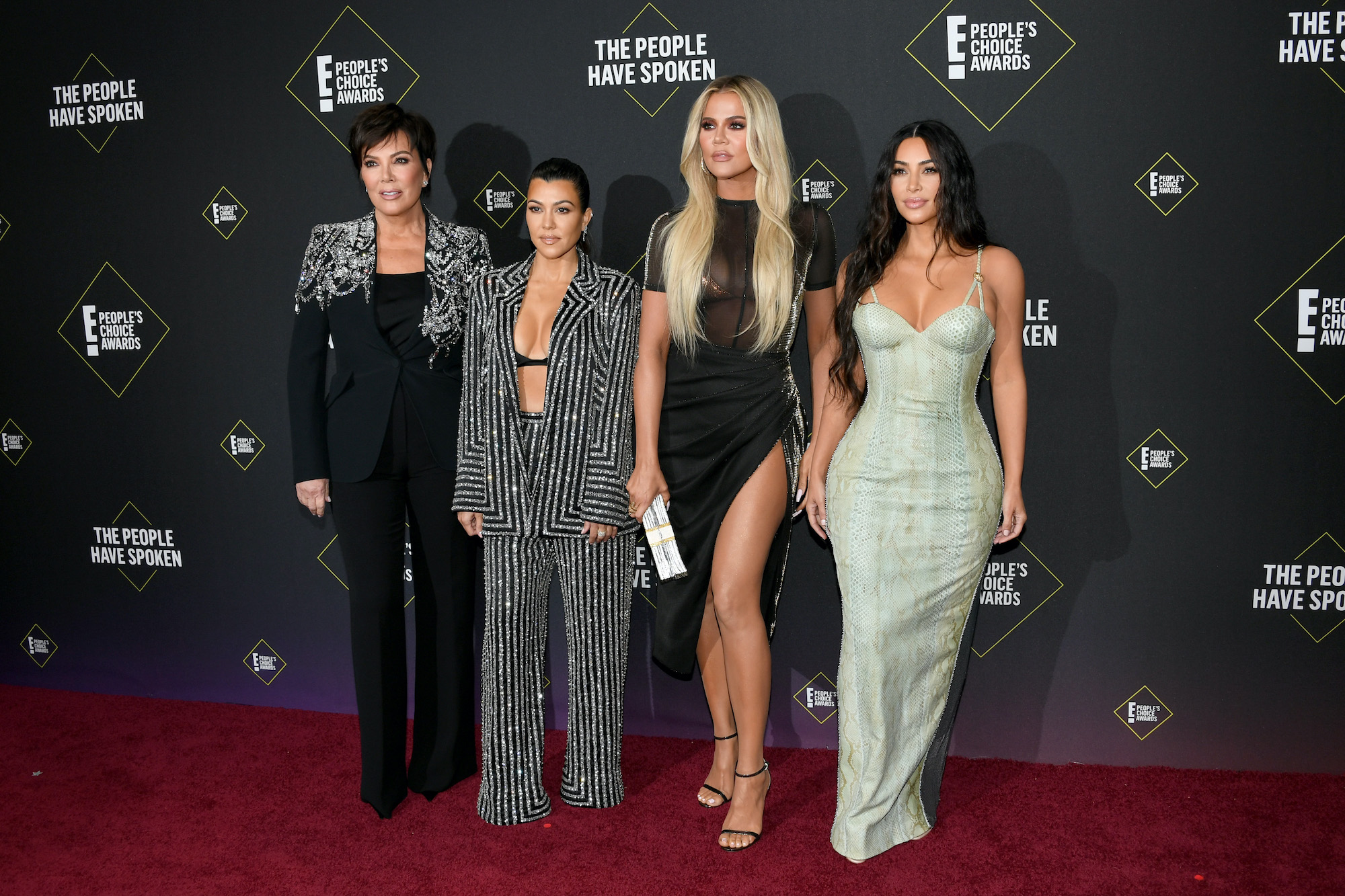 Say what you will about the show, but there's no denying that it's impact on reality TV was influential. When KUWTK premiered in 2006, many people were completely confused by the premise. Who would want to watch a bunch of rich people try to become famous? Well, it turns out a whole lot of people wanted to watch.
As industry executives caught on to just how successful the format was, the world got a ton of similar series that followed in the Kardashian's footsteps. 
That's not the only legacy that the show will leave behind. It has also acted as a platform for each of the sisters' own careers, giving them major followings on social media that they managed to leverage into endorsements.
Those endorsements, in turn, provided them with wealth and fame, and most of the sisters used those assets to start their own businesses.
In the meantime, each sister has had to figure out her own balance for how much she'd like to remain under the harsh glare of reality TV. 
The Kardashian sisters grew up 
When the show premiered, Kourtney, Kim, and Khloe Kardashian were young women who were living the single life and enjoying being socialites. Little sisters Kylie and Kendall Jenner were just children when the first season of KUWTK came out, so fans got to see the entire group mature and change before their eyes.
Over time, the sisters not only got more famous, they also found a level of independence and self-identity that was not evident in the earliest seasons of KUWTK. 
Now, most of the sisters — all but Kendall — have children of their own. They're having to navigate their own desires to keep some of their personal details out of the spotlight and protect their children from the prying eyes of the public.
They also have their own professional goals to attend to, which can make the demanding schedule of a reality TV series difficult to fit into the mix.
Over the past few years, more than one episode of the show seemed to be a chore for at least one sister or another, and debates over who was or was not pulling her weight became the driving force for an epic blow-up between Kim and Kourtney Kardashian. 
Fans feel 'KUWTK' strayed from its roots
While fans had been predicting the end of the show for years, the actual announcement that it would be concluding after its twentieth season was still a shock.
Fans have taken to Reddit to share memories of the series and dissect what made it come to an end. 
"What made the show so great in the earlier seasons was that there were so many family members, so it never really felt like we got too much of one person. With Rob and Caitlyn out, plus the in and out glimpses of Kendall and Kylie, Kourtney's disinterest, etc. it feels less of a family show which is why so many people loved it," one perceptive fan explained. 
Many fans think that the show ultimately strayed too far from its roots. That, they believe, was its ultimate undoing.