'KUWTK': Kendall Jenner Finally Reveals Why She Said Kourtney Kardashian Was the Worst Parent in the Family
If there is one thing that the Kardashian/Jenners are good at besides being on reality tv, it's having kids. All of the Keeping Up with the Kardashians stars have at least one child besides Kendall Jenner. As the last childless sibling, Kendall has gotten a firsthand look at each of her sisters' parenting styles. Last year, she revealed that Kourtney Kardashian was the worst parent of all of her siblings. Now, she is explaining why she said that.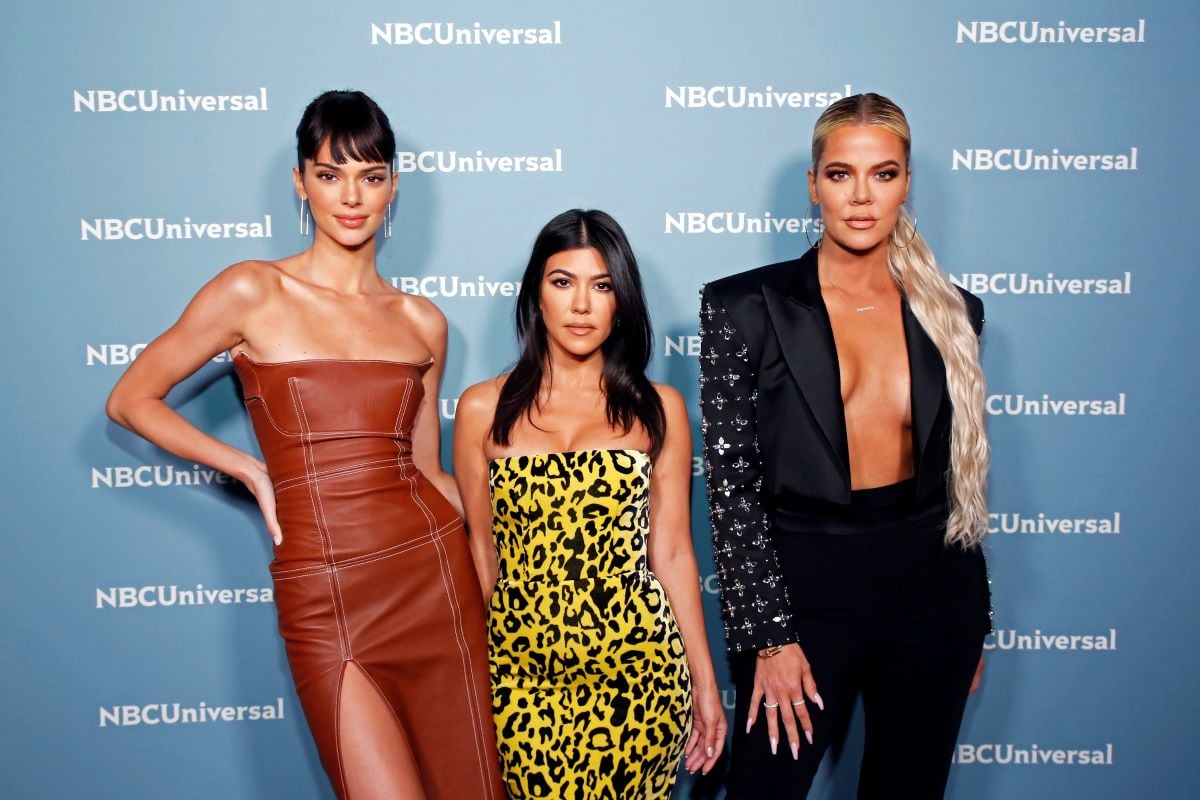 What did Kendall say about Kourtney?
When Kendall went on The Late Late Show with James Corden in 2019, she played "Spill Your Guts or Fill Your Guts" where players are asked a question and either have to answer it or drink or eat whatever is in front of them.
When Harry Styles, who was filling in for James Corden, offered her 1,000-year-old eggnog or the choice to rank her siblings from best to worst parent, Kendall chose the latter.
"They actually are all amazing, they really are," she said. "I'd say Rob is number one, he's so good to his daughter. Then it would be like Khloe, Kim, Kylie, Kourtney."
Why did Kendall chose Kourtney?
After the taping, Kendall told her sister what had happened.
"I went up to you, because I was like, 'I'm going to put Rob before us and the rest' so I'm just not even going to like…I'm just going to throw them out there and I swear to God Kourtney happened to be the last one," she told her sister on the Sibling Reverlry podcast.
"But then I was like 'OK that sounds kind of bad,' but before I was like they're all amazing, they all are incredible parents. And I don't have a kid, we were just talking about that. So I can't really speak for anyone because I don't have a child. But I know just visually how amazing they are."
Kendall later admitted that she sees Kourtney's kids more than the rest of her siblings' so she knows more about her parenting style.
Why does Kourtney think she was chosen?
Kourtney doesn't actually believe that Kendall's choice had anything to do with her parenting style. In her opinion, she was just an easy target.
"I don't know. I don't know if I make an easy target or if they think I'm not gonna say anything," Kourtney said. "Or if it's just like if she would've said that about Kim or Kylie. Me or Khloe would've been the easiest ones to say it about. So I feel like forget about it if you said about Kim and Kylie."
Are Kendall and Kourtney close?
As two of the farthest apart in age, Kourtney being the oldest of the clan and Kendall the second to youngest, fans might not think that Kendall and Kourtney are very close. But as Kendall admitted on the podcast, she sees Kourtney and her kids more than the rest of her siblings.
Kendall was also the one to throw Kourtney a socially distanced birthday party for her 41st birthday this year. The party consisted of a parade of cars decorated with balloons and signs driving around Kourtney's house.