'KUWTK': Kendall Jenner's Modeling Career Is the Epitome of Privilege, Fans Say
Despite her dating life and professional career constantly falling under non-stop scrutiny from fans and media alike, Kendall Jenner has always been a different kind of Kardashian sister.
Just a child, when her family joined the reality television world, Jenner came of age in front of cameras and documented her journey to becoming a professional model. Despite her secrecy, however, many fans still see her career as a privilege, not something she rose from the bottom to get. 
Growing up Kendall Jenner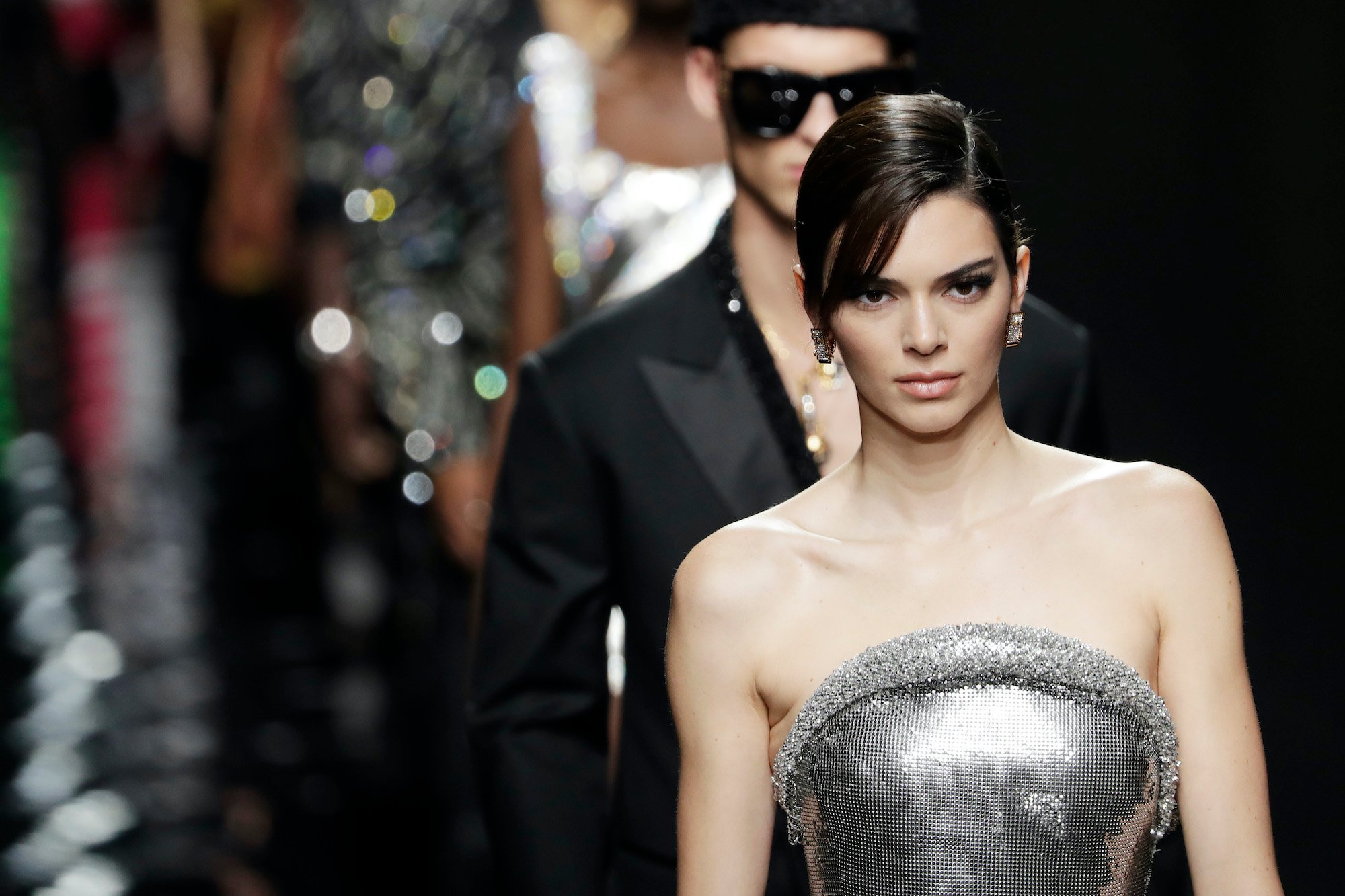 Kendall had big-name people around her from an early age. Her older sisters' father, the late Robert Kardashian, famously defended OJ Simpson during his infamous murder trial. Furthermore, while Kendall was initially a side character, of sorts, on Keeping Up With the Kardashians, she rose to adulthood thanks in large part to those cameras.
By the time that she became a teenager, Kendall worked with Teen Vogue before becoming one of the highest-paid models in the country. If you ask her, she did it all organically. According to a 2014 Teen Vogue interview, Jenner dropped her name from professional portfolios
"People didn't want to take a chance on me, I think because I was sort of known," she told the publication. "They were a little bit on the fence about it. Some people might think that what I've done before made it easier for me to get jobs, but it was actually a disadvantage. I had to work even harder."
It's this mindset that has people both judging Kendall for failing to acknowledge the power of her family name, whether she used it or not, while others see a little bit of nuance to what the model was trying to say.
Kendll Jenner fans chime in
Reddit user u/ambersshinymachete saw the quotes as an obtuse way for a person who was born into money and a certain amount of fame to try to relate to everyday struggles. Acknowledging that Jenner tried to separate herself, the user doesn't buy that she was given a hard path to superstardom.
"Maybe she did hide her name or whatnot, but the second people did start to know who she was there's no doubt it gave her a one-up and I feel like Kendall fails to acknowledge that. I would've rather her said she worked more than hard, but there's no doubt her name helped her," they wrote.
Noting the way that Jenner has also claimed she would have fallen Caitlin's journey into Olympic superstardom, many see Kendall Jenner's quotes as delusional, out of touch, and unrealistic. However, another user noted that while her claims are absurd, it's also unfair to completely dismiss the work that Jenner, now in her mid-twenties, put in. 
"She's put in the work, sure: she diets and exercises tries out for events, practices the walk, goes through the long hours, etc. But working her way up the industry? It's an escalator compared to a smooth slope," they wrote.
The silent Kardashian
Kendall never played the way her sisters do, and it might be what is best for her. However, just because she's quieter about her personal life than Kourtney, Kim, Khloe, and Kylie, it doesn't mean she knows what it is like to start from the bottom.
Kendall never had a guaranteed path to modeling. She has to keep in model shape, go to auditions, and work with some of the biggest brands in the world in a way that becomes mutually exclusive. Nobody can downplay that. However, for somebody who was born a millionaire and grew up on television from an early age, it's hard for the masses to relate to her plight.
Whether she was self-made, a benefactor, or somewhere in-between, Kendall has always been the quiet Kardashian. Perhaps, her journey to modeling on top of how she speaks on it show why she chose a different path. Unbeknownst to her, however, it might also show how she benefits from the same fame that she tried to downplay.
RELATED: 'KUWTK': Fans Aren't Buying Into the Theory That Kimye Drama Is Fake