'KUWTK': Khloé Kardashian Explained Why Kourtney Kardashian Became Difficult to Work With
Keeping Up with the Kardashians is coming to an end after 20 seasons on the air. Way back in 2007, the world was introduced to the Kardashian/Jenner family, and reality TV has never been the same. Over the years, we've watched the trials and tribulations of matriarch Kris Jenner and her six children, Kourtney Kardashian, Kim Kardashian West, Khloé Kardashian, Rob Kardashian, Kendall Jenner, and Kylie Jenner.
The series has chronicled their marriages, divorces, their friendships, business dealings, breakups and so much more. Eventually, being in the spotlight became too much for Rob, so he stepped away from the series to focus on his mental health and his mother and sisters became the focus of the series. However, in recent years, the eldest sister, Kourtney has been increasingly frustrated with the series and being in the limelight.
Now in the Keeping Up with the Kardashians reunion on E!, Khloé is explaining why Kourtney became difficult to work with.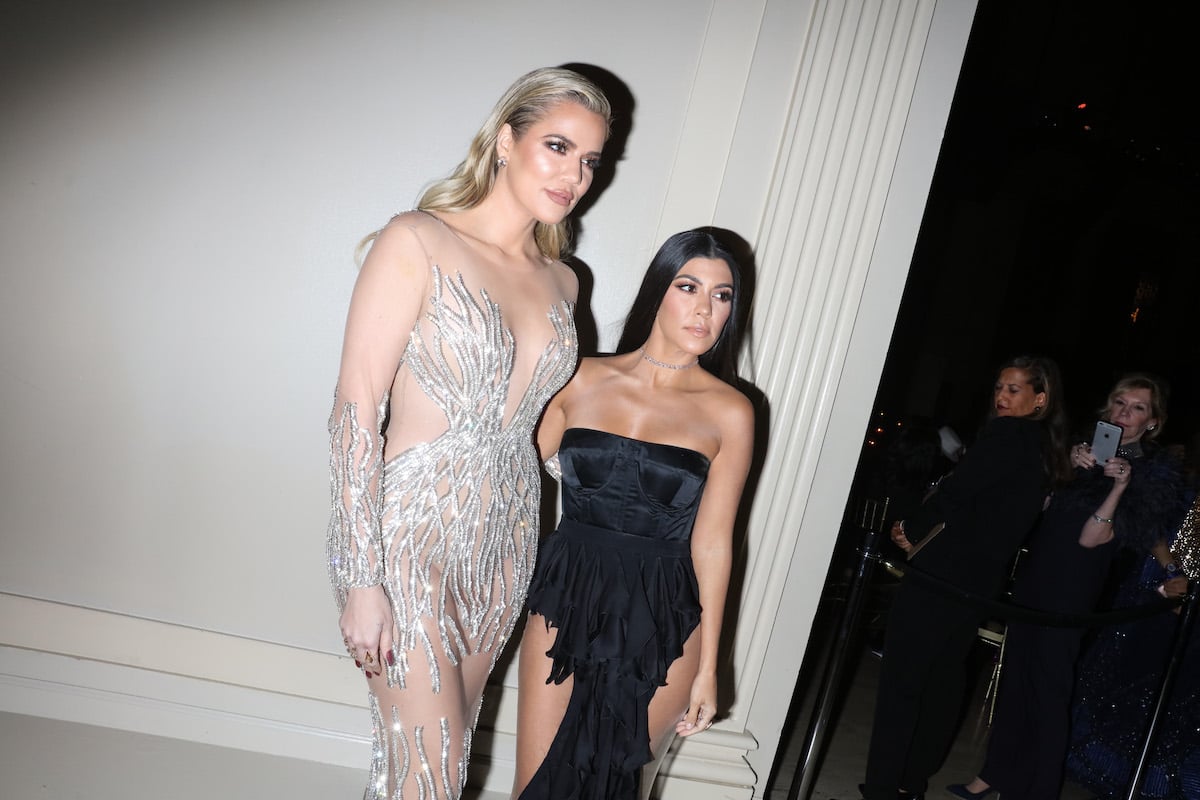 Filming 'KUWTK' got tense for Kim Kardashian West, Khloé Kardashian and Kourtney Kardashian
When Keeping Up with the Kardashians first began, Khloé and Kourtney were extremely close. Kim was often the odd sister out, who only seemed to care about fame and her wealth. However, over the past decade, things have changed drastically. Kardashian West has evolved as a mother and businesswoman, forming her own close bond with Khloé.
In many ways, especially following the demise of her relationship with her children's father, Scott Disick, Kourtney was more distant from her sisters. However, in the past several years as Kourtney sought a more private life, especially when it came to her children and romantic life, she refused to showcase some aspects of her life on the show.
"I've been taking less time with filming and, in general, with work," she told Health Magazine. "My sisters don't like when I say 'setting boundaries,' but it's more about a schedule. I'm trying to put energy into things that are fulfilling and enjoyable. I try to make myself available to my kids to really be a mom. And I want to be in charge of my time and schedule in order to do the things that are bringing me happiness."
RELATED: Khloé Kardashian Blames Kourtney Kardashian for Ruining Her Oscars Night
Khloé Kardashian says Kourtney Kardashian became difficult to work with on 'KUWTK'
Unlike Kourtney, Khloé and Kourtney were eager to showcase their personal lives including Tristan Thompson's repeated cheating scandals, and the demise of Kardashian West's marriage to Kanye West. However, after the very public blowup of her relationship with Disick, Kourtney wanted no parts of her romantic life on the small screen.
"If other people are going through things and choosing not to share, that's when it's unfair," Khloé explained at the KUWTK reunion. "We weren't even allowed to talk about it. We're not saying to put him on [the show], but Kourtney wouldn't even let us mention him."
However, over the past several years, Kourtney has adhered to her boundaries.
Kourtney Kardashian called 'KUWTK' a 'toxic environment'
Having already been frustrated with the show for the better part of a decade, Kourtney seems happy that KUWTK is coming to an end. In fact, she once called it a toxic environment. "Now I'm filming, maybe like, two days a week because I don't want to be in a toxic environment," she explained during a 2020 episode of the show. "I just feel so much better giving my focus and attention to my kids and to Poosh and things that I'm excited about."