'KUWTK': Khloé Kardashian Is 'Not Proud of' the Way She Used to Talk to Kris Jenner
One defining characteristic of the Kardashian-Jenner sisters and their rise to fame has certainly been family drama. After a completely astounding twenty-season run, Keeping Up with the Kardashians has provided plenty of glimpses into the fights, spats, and tensions between the family members and their circle of friends, lovers, and frenemies.
While it's easy enough to point to the family's interpersonal drama and pass judgment on the snarkiness that pervades, there's another theme that comes forward in the thirteen years since the reality show premiered and put the family in the spotlight: maturity. 
One place where this growth shows up is in Khloe Kardashian and her recognition that the way she used to speak to her mother is a regret. 
'KUWTK' premiered more than a decade ago
The Kardashians — particularly Kim Kardashian — had gained some attention for being among the socialites that constantly made their way onto tabloid headlines in the early 00's, but it wasn't until Keeping Up with the Kardashians premiered in 2007 that they really gained notice for their own sake.
At the time, this kind of voyeuristic reality TV centered on a single family and their real-life home was novel, and many people didn't think the gambit would work. 
While the Kardashians were already wealthy and patriarch Robert Kardashian had garnered some attention for his high-profile work as an attorney on the OJ Simpson case, the family was certainly not famous in the way they are now.
It was the intimate peek into their daily lives that helped fans connect with them, and the family was able to leverage that popularity at the exact moment that social media platforms were on the rise, giving them a leg up when it came to marketing themselves into riches and fame. 
The Kardashian-Jenner sisters grew up on the show
When the series premiered back in 2007, the sisters were different people than they are today. For one thing, they're no longer children and twenty-somethings the way they were when America first entered their homes via the reality TV cameras.
When the show started, the youngest two sisters — Kendall and Kylie Jenner — were not even teenagers yet! At just 12 and 10 years old, fans literally got to watch them grow up before their eyes. 
Even the sisters who were technically adults when filming began were far less mature than they are today. Khloe Kardashian, for example, was only in her early 20's when the show premiered, and the life she was living was one of a carefree single woman trying to find her place in the world. Top concerns were partying and fashion, a far cry from the life that she — now 36 years old — lives today.
These days, much of her time is taken by the role of motherhood as she has a daughter named True with basketball player Tristan Thompson.  She also has her own business interests including a clothing line and several TV hosting gigs. It's safe to say that Khloé Kardashian's life has changed radically since fans first met her on the reality TV series. 
Khloé Kardashian regrets the way she talked to Kris Jenner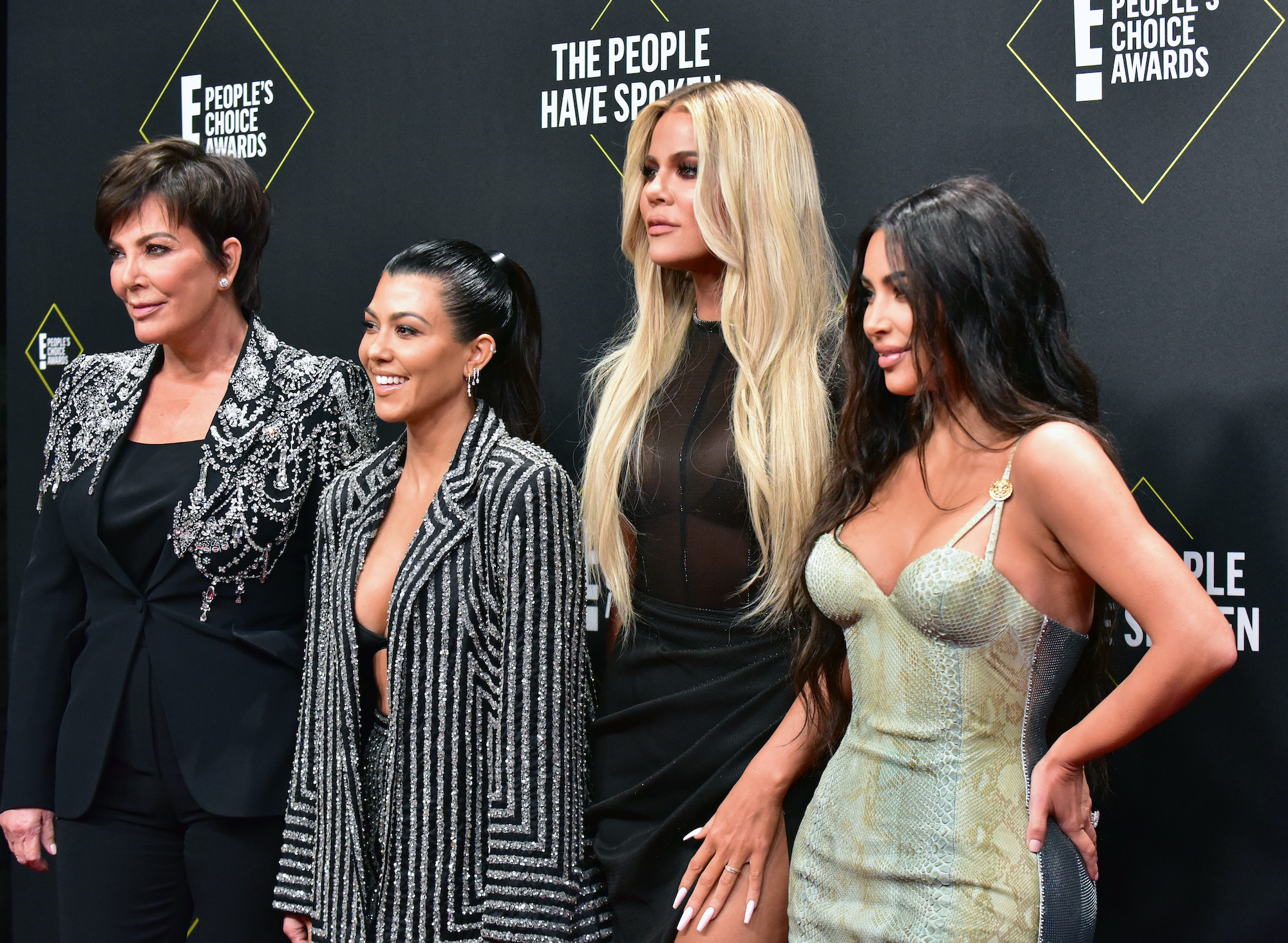 Reality TV wouldn't be interesting to watch if everyone always got along, and Keeping Up with the Kardashians was frequently punctuated with fights. Whether the sisters were fighting with each other or their friends, drama was a frequent feature. 
Some of this has likely been played up for the show, but one thing that seems very real is Khloé Kardashian's past spats with her mother, Kris Jenner. In fact, a Reddit thread points out that Kardashian recently took to social media to express regret over the way she used to talk to Jenner: "only thing I'm not proud of is how I used 2 talk 2my mom."
Kardashian went on to say that the pair obviously had "teenage issues" to work through and that it's "tough to go through that stuff publicly."