'KUWTK': Khloé Kardashian Keeps Making Awkward Cheating Jokes to Tristan Thompson
Khloé Kardashian might have moved on from Tristan Thompson's cheating scandal with Jordyn Woods, but that doesn't mean she's forgotten.
The pair has been appearing on Keeping Up With the Kardashians Season 19, which has followed their lives after the scandal. But while things appear to be better than they once were, Kardashian keeps making jokes that have us cringing all over again.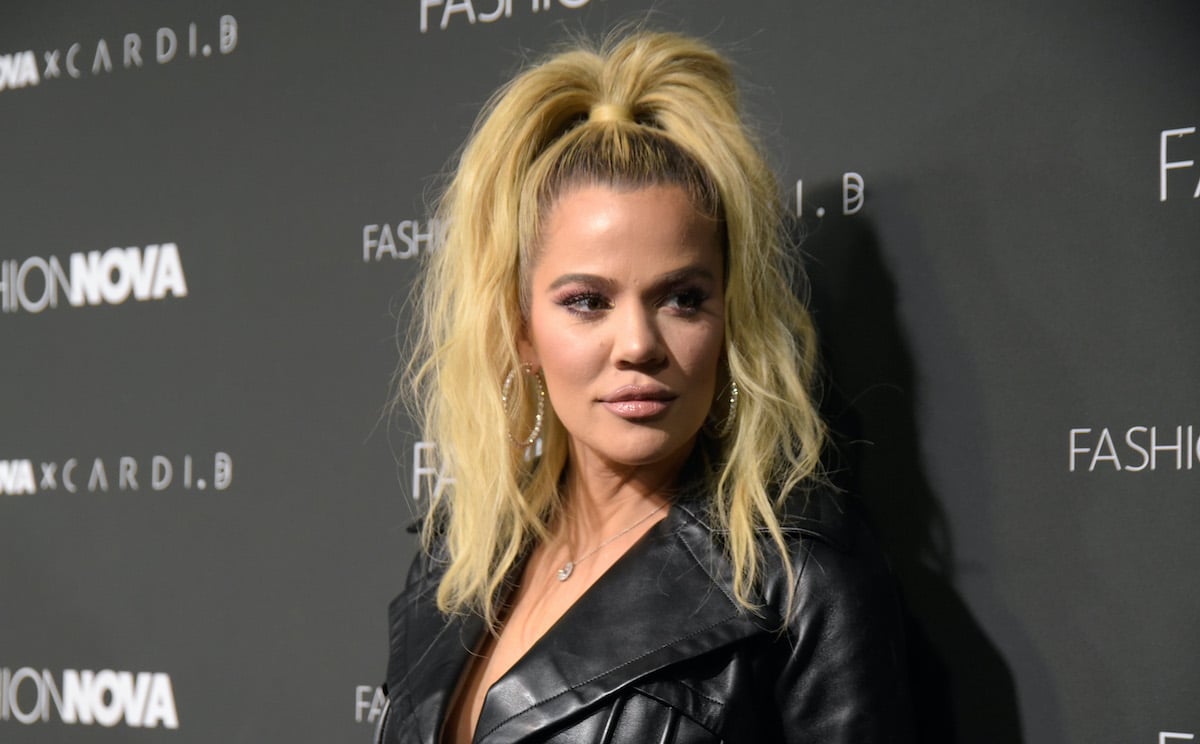 A quick recap of Tristan Thompson's cheating scandal with Jordan Woods
In case you forgot, the scandal happened in February 2019, when news broke that Thompson and Woods were allegedly caught canoodling at a party in Los Angeles.
It was a major moment that led to Woods being ousted from the KarJenner circle and caused Kardashian to end things with Thompson for good. (He had already been caught in two cheating scandals since beginning a relationship with Kardashian in 2016.)
However, Kardashian stayed in contact with him due to their daughter, True, 2. Wanting their bond to stay strong, she put her feelings to the side and worked with Thompson to build a healthy co-parenting relationship.
Khloé Kardashian keeps making awkward jokes about his scandal, though
Kardashian has made several comments about the scandal on season 19. One notable moment happened in the Nov. 5 episode, which focused on Kardashian when she was battling coronavirus (COVID-19) earlier in 2020. She was bored and lying in bed when she built a pillow friend to keep her company.
"I decided to have an imaginary friend, Quarantina," she said in a confessional (via Page Six). "I'm just getting lonely and bored and I need someone to keep me company."
She later showed off her friend during a call with Thompson, telling him, "I know how much you like other women, so ba-dum-bum." The comment seemed to shock Thompson as he said, "Oh, wow."
In another scene, Kardashian put on Quarantina's sunglasses in front of Thompson. "Aww, look at the smart girl I'm going to cheat off on the test," he said, to which she replied, "Thank god you said, 'On a test.'" In response, Thompson gave an awkward laugh before quickly changing the subject.
Khloé Kardashian and Tristan Thompson are now said to be back together
Kardashian noted in the episode that she and Thompson were not back together. But they went on to spark reconciliation rumors in the following months.
Kardashian has not given a direct update on the status of their relationship in a while, but she fueled speculation in October 2020 when she, Thompson, and True dressed up for Halloween.
If the rumors are true, we hope this time around will go smoother for them!