'KUWTK': Khloé Kardashian Revealed She Watches Past Episodes To Hear Her Sisters' 'Old Voices'
Keeping Up With the Kardashians is coming to an end in 2021. The series launched the careers of the Kardashian-Jenner family for 14 years and 20 seasons. Khloé Kardashian recently spoke to a fan about how her characteristics are different now than they were in 2007.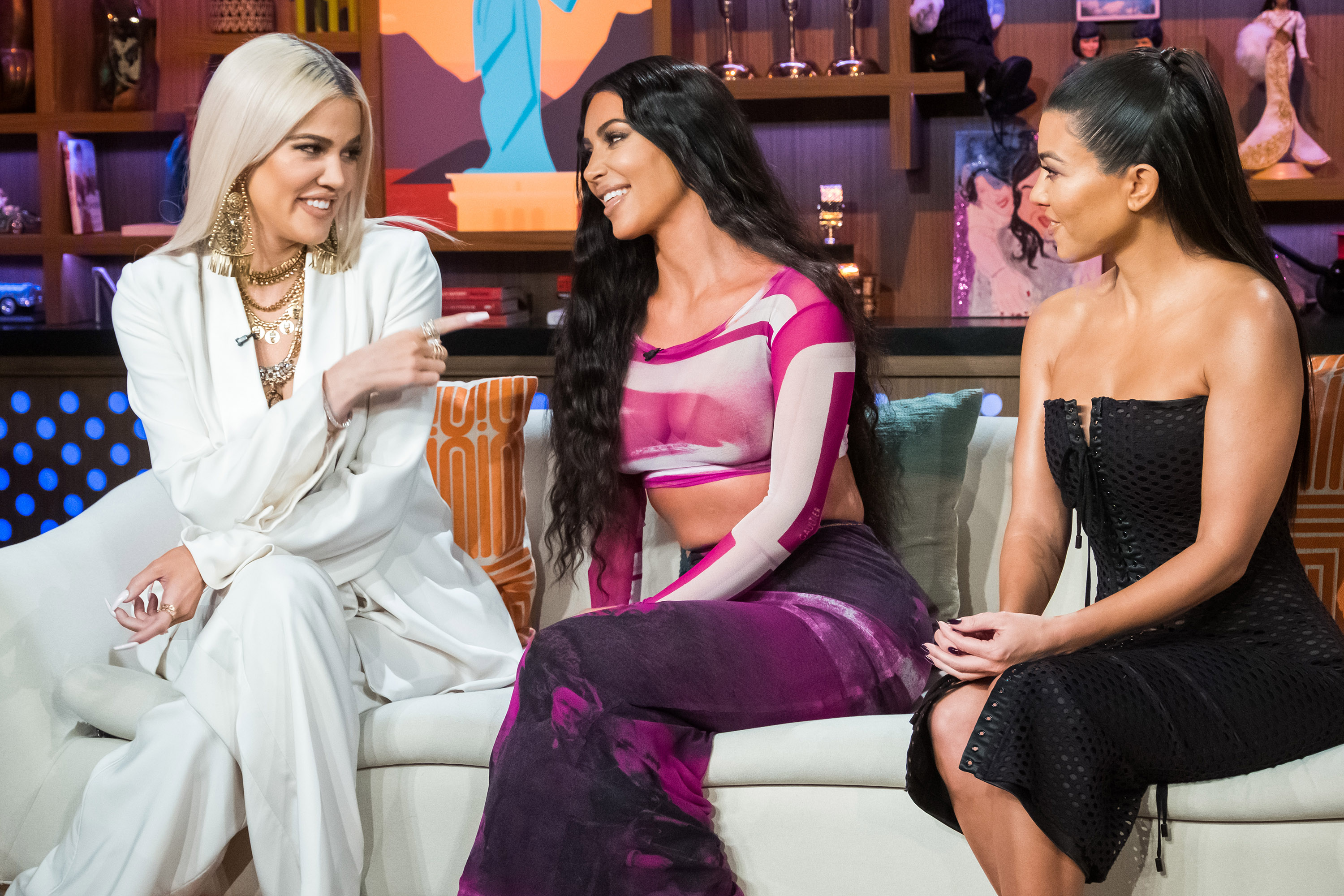 Kris Jenner said Khloé Kardashian took the ending of 'Keeping Up With the Kardashians' the hardest
Before they made a formal announcement, the Kardashian-Jenner family was reportedly ready for KUWTK to come to an end. Kim Kardashian West, Kendall Jenner, and Kylie Jenner reportedly also wanted to take a break from filming. Kourtney Kardashian also formally announced her exit in May 2020.
Kardashian-Jenner matriarch Kris Jenner shared on On-Air with Ryan Seacrest that Kardashian had difficulty accepting that KUWTK is ending. She said that the Revenge Body star cried incessantly after the family shared the news with their fans. 
"We had to tell the crew yesterday, so we were all crying, but I think Khloé," Jenner said when asked who in the family was most affected. "[Khloé] is the one who is taking it the hardest and hasn't stopped crying since we announced. She's been so sweet and emotional about it. But there is so much more life to live, and we're going to have the best time doing what we do." 
Khloé Kardashian said she watches old 'KUWTK' episodes to listen to the family's 'old voices'
In December 2020, a fan asked Kardashian if she has ever tuned into the show's past seasons via Twitter. The Good American founder told the fan she sporadically views them when she has free time. She also mentioned that she noticed how she and her sisters sound different in the older episodes. Additionally, Kardashian admitted she doesn't know the exact moment their voices changed. 
"Sometimes I watch for sure," Kardashian said. "Our old voices crack me up every time! I have no idea what happened to those voices."
Kardashian West also admitted she noticed a difference as well. In September 2017, Kardashian West retweeted her first interview on The Ellen DeGeneres Show. Following the retweet, the SKIMS founder agreed with a fan who said her voice has dramatically changed since the sit-down. 
"I'm so confused how our voices have changed. I miss my 2007 voice, lol," Kardashian West said. 
Fans agree that Khloé Kardashian and her family changed their voices on 'Keeping Up With the Kardashians'
After Kardashian shared why she watches old episodes of KUWTK, fans agreed that the Kardashian-Jenner family's voices have evolved. Several Reddit commenters said Kardashian sounded "nasally" when the show first started. Kardashian has a deeper tone to her voice today. 
RELATED: Khloé Kardashian Said Her Marriage To Lamar Odom Was Her 'Most Intense Relationship'
"Khloé's old voice was so nasally and awful," one Reddit user wrote. 
"I think the baby voices came from how much time Kim spent with Paris Hilton, who always had that awful baby voice. Rewatching early episodes, I get so much early 00's Paris from Kim and some from Khloé too," another Reddit user replied. 
"And she had like a low-key country accent, lol. She said some words so weird," a third Reddit commenter noted. 
Keeping Up With the Kardashians will air its final season in early 2021.