'KUWTK': Khloé Kardashian Says She and Kourtney Kardashian Did Not Know What They 'Were Getting Into' Before Filming the Show
Khloé Kardashian rose to fame as a star on Keeping Up With the Kardashians. She and her family became popular thanks to their openness and raw honesty. However, Khloé recently shared that she and her oldest sister, Kourtney Kardashian, were somewhat "misled" before signing up for the show.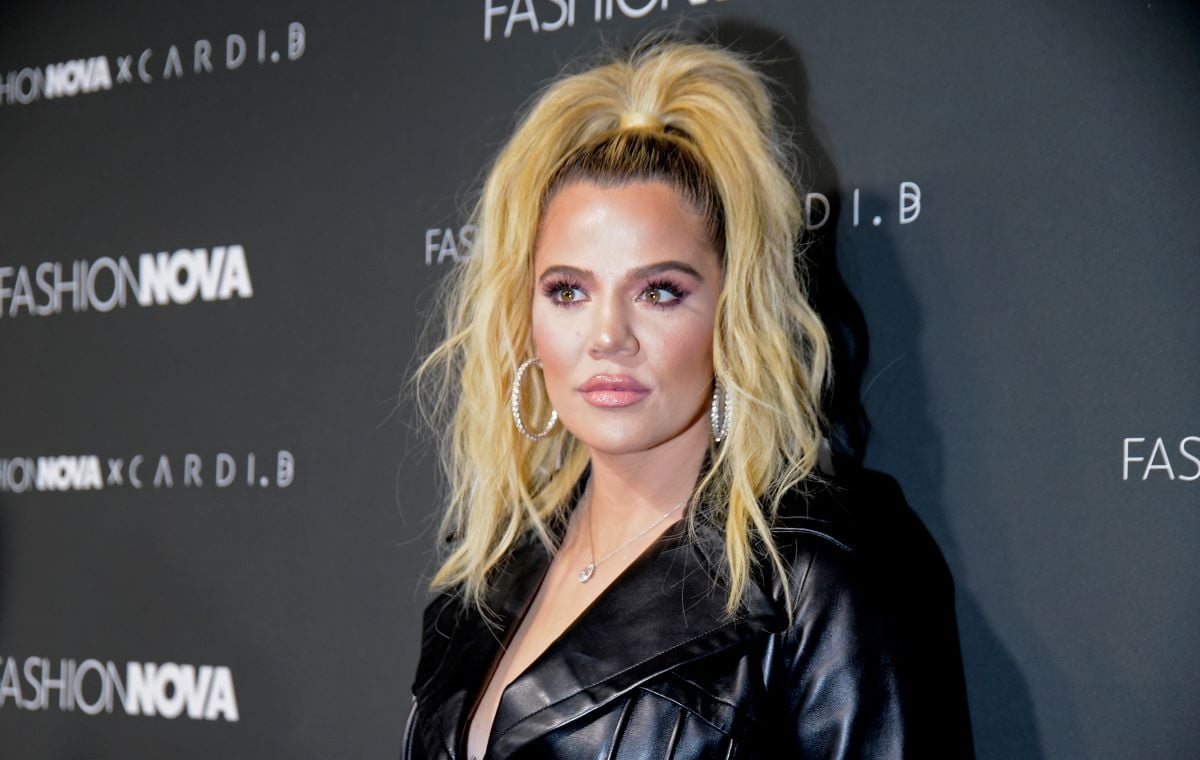 Khloé Kardashian and her family have opened up their lives
KUWTK premiered in 2007 and introduced the world to the Kardashian-Jenner family. At the time, Kim Kardashian was the most well-known member thanks to her association with stars like Paris Hilton and Ray J. However, fans later became familiar with Khloé and other people in the family as well.
Until its final episode in 2021, the Kardashian-Jenners have spent years opening up their lives. They shared many happy moments with the world, as well as many difficult ones as well. Fans got to watch Khloé and her family go through the ups and downs of their relationships and careers.
Khloé Kardashian says she and sister Kourtney were 'misled' about the show
RELATED: Khloé Kardashian 'Is Still Very Loyal' to Tristan Thompson and May Want to Get Back Together With Him, Source Says
Although many people believe the Kardashian-Jenners signed up to film KUWTK knowing exactly what the experience would entail, Khloé revealed she and Kourtney actually did not.
On the YouTube series Side by Side with Malika & Khadijah, Khloé shared with her friends Malika Haqq and Khadijah Haqq McCray that she and Kourtney had different expectations for KUWTK. According to Khloé, their mother, Kris Jenner, made them believe they would just be promoting their clothing stores, DASH and Smooch, which they owned at the time.
"Me and Kourt both were like, 'We just want to film at our stores,'" Khloé said. "My mom sort of misled us a little bit. She was like, 'Yeah, we're just going to film at the stores. It's all you have to do.'"
Khloé continued, "And we did it but we didn't really know what we were getting into. Then, we were just like, 'Okay, we're already here. We'll just do it.'"
Khloé has talked about this situation before as well during an interview with Harper's Bazaar in 2016. "Kourtney and I didn't want to do the show," she said. "We weren't anti the show, but we were so obsessed with our clothing store, and I couldn't imagine having to give that up."
Even Kim said she was also focused on bringing attention to their boutiques. She told Variety in 2015, "When the opportunity for our TV show came about, I wanted to do it to bring attention to our stores."
What happened to DASH and Smooch?
RELATED: Why Some Fans Believe Kourtney Kardashian Started Spiraling When the Sisters Sold DASH
The Kardashian-Jenners used to film many scenes of their show at DASH and Smooch, but fans might notice this tradition has stopped years ago.
According to E! News, the family closed Smooch in 2009. The family sold DASH later in 2018. The Kardashian-Jenners moved away from their careers as boutique owners simply because they wanted to focus on other things in their lives.
"We've loved running DASH, but in the last few years, we've all grown so much individually," Kim said on her now-defunct app. "We've been busy running our own brands, as well as being moms and balancing work with our families. We know in our hearts that it's time to move on."
The Kardashian-Jenners have gone on to find success as owners of beauty, fashion, and lifestyle companies.