'KUWTK': Khloé Kardashian Says Tristan Thompson Is Not Creative and Would Copy Her Home Decor
Khloé Kardashian and Tristan Thompson might be broken up, but in a never-before-seen clip, she had an amusing conversation about him copying her home decor.
These past few years, viewers of Keeping Up With the Kardashians watched as Khloé Kardashian tried to navigate the rocky relationship she had with Tristan Thompson. In a new, never-before-seen clip, Kardashian had an amusing conversation about Thompson, sharing that he would copy her home decor.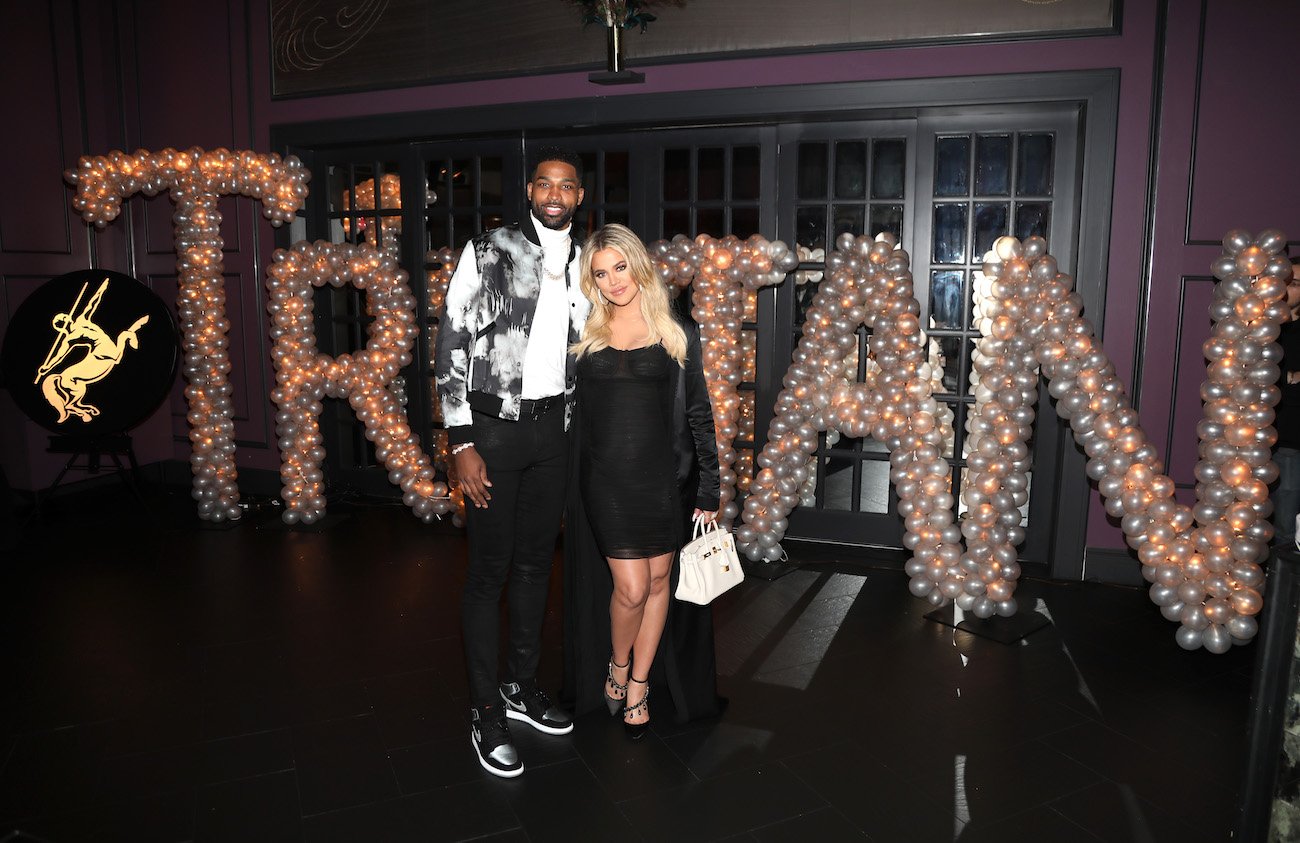 Khloé Kardashian and Tristan Thompson had an on-and-off relationship
Kardashian and Thompson began dating in 2016, and the couple's relationship was full of ups and downs. Most notably, they were plagued by rumors of Thompson cheating.
In 2018, Thompson was accused of cheating on Kardashian a few days before she was due to give birth to their daughter, True. The pair did not break up at the time, but they did in 2019 after Thompson allegedly cheated on her with family friend Jordyn Woods.
During the coronavirus (COVID-19) pandemic, Kardashian and Thompson quarantined together and reconciled. However, in June 2021, Thompson was reportedly seen entering a bedroom with three women at a party, and he and Kardashian broke up once again.
Khloé Kardashian joked about Tristan Thompson copying her home decor
E! News recently released a never-before-seen clip from KUWTK. In the clip, Kardashian could be seen having a light-hearted conversation about Thompson with her sister, Kim Kardashian.
"Speaking of creativity, clearly Tristan is not," Kardashian said. "We do this in our family with all of us… If I'm like, 'Oh, you have this pillow? I'm not going to tell you, but I'm going to get, like, 10 of these pillows and have them all around my house.'"
Kardashian added, "You know how outside I had the twinkle lights outside over, like, the trellis? He did that. Like, it's fine. He'll just copy so many things that I do."
Kim defended Thompson and said that the NBA player likely enjoys Kardashian's style and wanted to make her feel comfortable at his home.
"I'm not really annoyed—like, I'm not," Kardashian responded. "I just think it's funny. I'm like, 'OK, I see you.' But I'd rather it just be, 'Hey, Khlo, who did you get to do those?' Why can't you just have the talk with me?"
According to Kardashian, Thompson might have just taken a photo of her decor and tried to decorate his home based on that.
Are Khloé Kardashian and Tristan Thompson back together?
Kardashian and Thompson have a history of breaking up and making up, so many people are curious to know if this breakup is for real.
When E! News broke the story of their breakup in June, a source alleged that Kardashian "felt too betrayed by him" and would not reconcile.
However, fans still wonder if Kardashian is still keeping her words. She and Thompson have been seen together a few times as they take their daughter to various places. In some pictures, the two of them were even hugging each other.
Recently, Kardashian shut down a person on Twitter who said she had "no self-worth" if she got back together with Thompson. She responded, "You're telling me you made an assessment about my life because of a random blog? I think that says more about you than it does about me."