'KUWTK': Khloe Kardashian Seeks Therapy for Being Obsessed With Cleaning and Organization
Does Khloe Kardashian have OCD? She tried therapy for her cleaning and organizational obsessions, but did it help?
Khloe Kardashian's organized pantry, closets, and refrigerator are something that her fans have aspired to achieve but, as the Nov. 17 episode of Keeping Up With the Kardashians revealed, Khloe's need for organization might border on obsessive.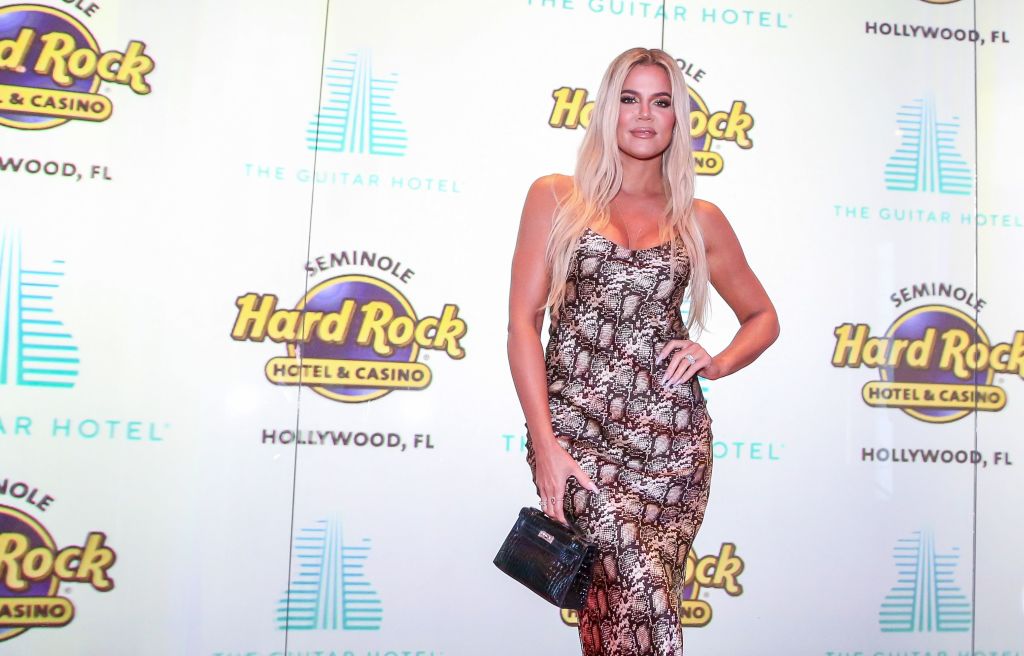 Kardashian's cleaning obsession was addressed on KUWTK
Kardashian's tendency towards all things tidy raised a red flag for mom Kris Jenner, who addressed the issue on Keeping Up With the Kardashians. Since Jenner brought it up and recommended Khloe talk things through with a professional, she decided to be nice and follow through with the therapy session.
Jenner discussed her daughter's overwhelming need to be organized, sharing: "Khloe is the most organized, cleanest, most obsessive person I know in her own home. But lately, she's on another level."
She admitted, "I mean, the apple doesn't fall too far from the tree. When we were raising the kids, I was always cleaning and organizing and re-organizing and moving things around, so I kind of feel responsible."
Jenner's personal experience has given her some perspective and that's where her concern for Khloe came in, as she noted: "The one thing that I've learned through the years is that this desire to have everything perfect can really drive you crazy."
Jenner was concerned about Khloe
During the episode, Jenner explained how her concern was growing as Khloe now has a daughter, True, to raise. As parents of little ones know, maintaining a perfect house can become very challenging when there are kid messes to contend with.
Jenner noted: "If you have kids, everything isn't going to be perfect all of the time," adding, "Ever since she finished doing renovations on her house, I've been more worried about Khloé's obsessive cleaning… It just is starting to really concern me."
She talked things through with Kardashian and recommended Sheva Rajaee, an exposure therapist, who specializes in anxiety and obsessive compulsive disorder. Jenner explained: "She does these exercises with you that will help you learn how to deal with the anxiety that you're feeling right now. You've got to see somebody. Just do it for me."
Kardashian agreed, explaining, "I'm willing to talk to this therapist because I'm polite," but said that she doesn't believe she has a problem. She noted: "If somebody says I'm crazy, I'm meticulous, I'm clean, I'm neurotic — thank you. I just don't know why this really matters."
Kardashian called the therapy "torture"
Rajaee did an interesting exercise with Kardashian that the reality star called "torture" — making her purposely mess up her home. Kardashian said, "Being the control freak that I am, this experience is torture. The anxiety factor alone is draining."
The experience was helpful in the end, as Kardashian said she learned that "taking pride in your home, in your things — there are things that I like and they just can't have power over me."
She continued: "This has been embedded in me my whole life, so acting a certain way is not going to happen with a couple of exercises, I'm not going to change. But I'm working on it, because it's not a good way to live."
She told her family later: "I'm actually really proud of myself, I feel like I've got it together. I'm not as crazy about things. I'm better, I let it ride a little more."
Her family put her to the test and it was a doozy — having a family food fight that many people found insensitive.
One person commented on the video posted to Instagram: "My only thought during this whole video was how many humans there are out there without food. 'KIM THERE ARE PEOPLE DYING'… and starving… #disappointedbutnotsurprised."
Khloe wasn't a fan of the food fight either, as she told the camera: "Am I bothered by this food fight right now? Who the f**k wouldn't be bothered by this? This is, in any normal person's world, bizarre, disturbing, and unacceptable."