'KUWTK': Khloé Kardashian Shares Her Biggest Co-Parenting Concern About Tristan Thompson
Khloé Kardashian is still figuring out how to succeed at co-parenting her daughter True with her ex, Tristan Thompson. In a new clip from Keeping Up With the Kardashians, Khloé shares one area that's going to be tricky for them, and it's a big area of concern.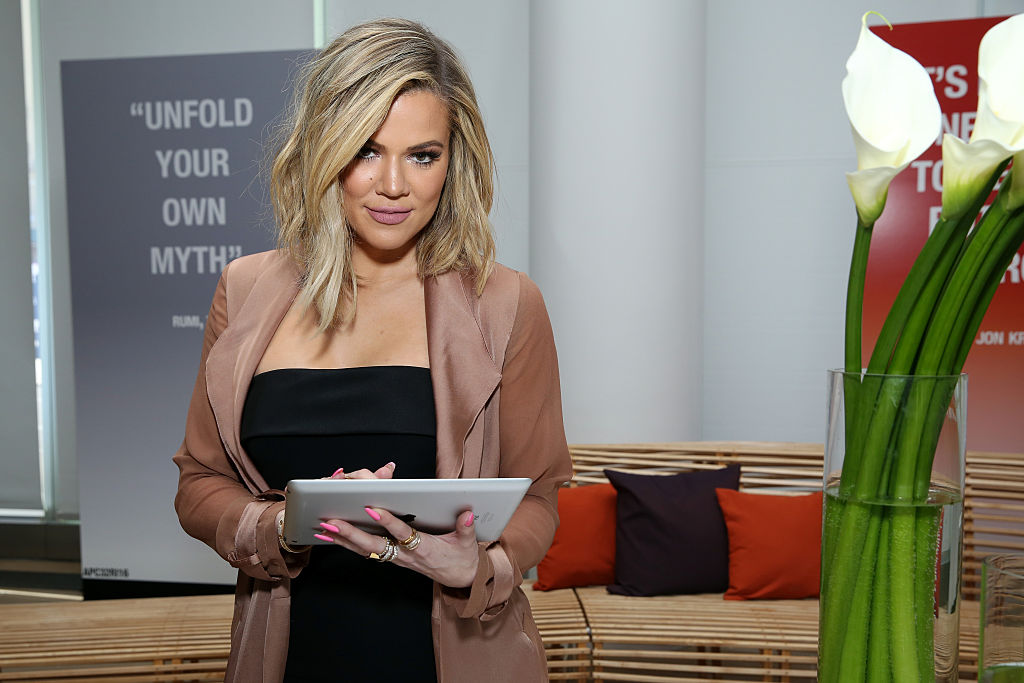 Khloé has a very real worry about co-parenting
In a discussion with her mom Kris Jenner on the Apr. 16 episode of Keeping Up With the Kardashians, Khloé touches on some of the things she struggles with in co-parenting True.
"So I have a serious question to ask you. To co-parent is a different beast, it's probably the hardest thing I've ever had to figure out," she shares. "'Cause you get territorial. Like, 'This is my baby. Why are you telling me what to do?' You forget, oh no, it's both your baby."
Her worry has everything to do with distance, with Thompson returning to Cleveland, Ohio for the NBA basketball season — and this is the first time she won't be with him after their February 2019 breakup.
How will that now work for True to be able to see her dad?
Khloé talks through the issue
Using her mom as a sounding board, Khloé talks through how visitation might now work, given the factor of distance. She also compares it to Kourtney Kardashian's co-parenting situation with Scott Disick, since they are in close proximity to one another.
"Typically, I go back and forth about every other week to Cleveland," Khloé explains. "He really misses True and he doesn't really know when he's going to see her next."
She adds, "I really have not put much thought into how True is going to visit Tristan in Cleveland. I've just been avoiding having this conversation."
Khloé wants things to work out with co-parenting with her ex and providing the best scenario for True, telling her mom, "Honestly and truthfully I just want us to have a peaceful friendship."
"Tristan's been really consistent and present and that's great, but I just haven't even thought of this part yet. That I'm not going, which it's fine. We haven't talked about this yet, but I'm like, 'Does that mean I have to send True there by herself?'"
She wants to give True the best situation
Khloé's concerns are valid and she has her daughter's best interest at heart. "Co-parenting's hard and you also have to, like, respect both parents," she explains. "But I don't know what I feel comfortable with. I'm sure he won't make me do anything I don't feel comfortable doing, but then is that even fair for True to not see her dad? Because that's going to be a long however many months."
"Kourtney and Scott, at least, they're two miles from each other," she notes. "It just gives me anxiety to think I would have to send her anywhere. She's just a baby."
"You'll figure it out," her mother assures her.
During a 2019 interview on Laura Wasser's Divorce Sucks! podcast, the reality star shared that, despite Thompson cheating on her, he's an important part of their daughter's life. "I know her dad is a great person, I know how much he loves her and cares about her so I want him to be there," she shared.