'KUWTK': Are the Kardashians Pushing Khloe Kardashian to Get Back with Tristan Thompson?
Khloe Kardashian has had one of the roughest love lives of any reality tv star. First, she was married to Lamar Odom, who cheated on her multiple times and slandered her name publicly, then she ended up with basketball player Tristan Thompson who cheated on her while she was pregnant and then again with her sister's former best friend, Jordyn Woods.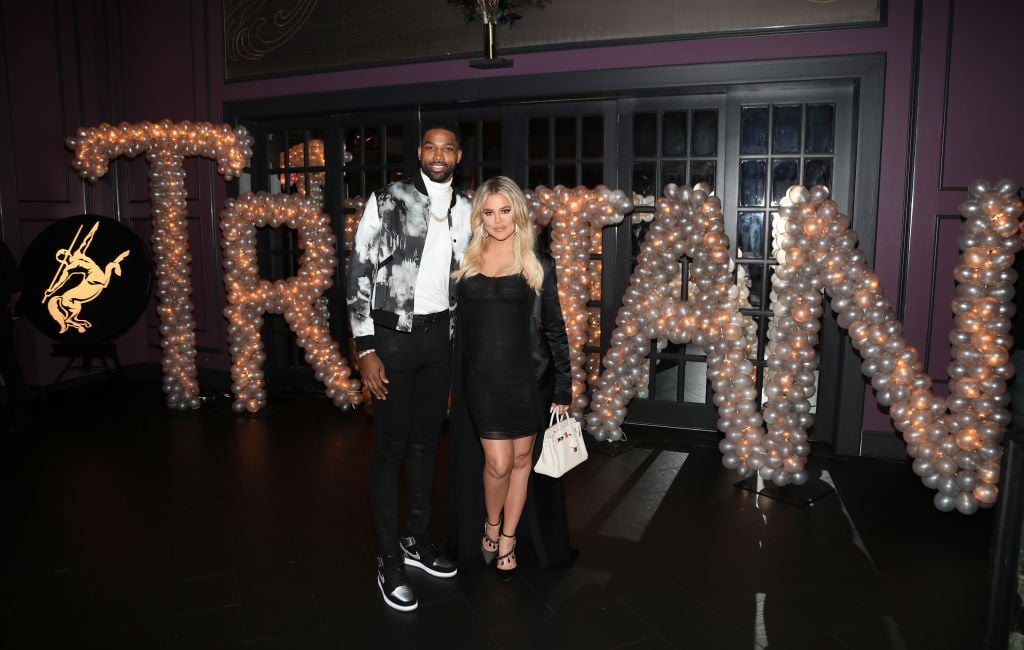 In Odom's case, Khloe was able to divorce him and move on with her life. But it hasn't been as easy with Thompson. The two share a daughter so they have to see one another quite often. On top of that, Thompson seems to have made it his sole mission lately to get Khloe back. But, are her sisters pushing the two of them together as well?
What happened between Khloe Kardashian and Tristan Thompson?
Things first became rocky between Khloe and Thomspon when images started surfacing of him getting cozy with another woman when Khloe was about to give birth to their daughter, True. The pair were able to patch things up after that event and raise their daughter as a couple for a while. But then, Thompson went to a house party and kissed Woods. Khloe felt like this was the ultimate betrayal and broke up with Thompson.
Are the Kardashians pushing Khloe Kardashian and Tristan Thompson back together?
Thompson has been trying to win Khloe back since the two broke up, showering her with gifts and commenting on her Instagram. Lately, it seems like Khloe's sisters have been pushing her to take Thompson back. Kim Kardashian even invited Thompson to dinner. But it turns out, they were just trying to be supportive.
"Kim and the rest of the family want to send occasional olive branches because, as mad as they all were when he hurt Khloe, they all know that Tristan needs to be in True's life," a source told HollywoodLife. "To help facilitate that they choose to treat him well and support him by inviting him to dinners or watching his games. Kim is all about giving people second chances and, whether or not Khloe and Tristan get back together, she wants to make sure the father of her niece is getting respect from the family, especially if he is trying to be better himself."
Ultimately, they just want Khloe to do whatever makes her happy.
"[The Kardashian family] all always support one another deep down with whatever makes them happy and they know all relationships have their ups and downs," another source said. "They were there for Khloe through the breakup to talk or whatever she needed and they'll be there to support her if being with Tristan makes her happy." 
What is Tristan Thompson and Khloe Kardashian's relationship like now?
The two have been focused on co-parenting with one another ever since they broke up. But now, their relationship has progressed to where they can both be there for True quite easily.
"Khloe and Tristan's relationship is getting better and better as more time has gone on," the source told the outlet. "It's taken a lot of work but they're communicating more and are in a better place. They discuss co-parenting all of the time. They talk daily, a lot of times multiple times a day. Tristan has been seeing True and Khloe both as much as he can."