'KUWTK': Khloé Kardashian's Elaborate Prank on Kris Jenner Involved Getting Her Blackout Drunk
Khloe Kardashian is playing a huge prank on Kris Jenner. In the new Keeping Up With the Kardashians clip, she explains how she pulled it off.
Keeping Up With the Kardashians teased a Khloé Kardashian prank on her mom Kris Jenner a while back, but now fans will get to see how it plays out. Kardashian and her prank accomplice Scott Disick had an epic trick up their sleeves that involved the Good American co-founder dressing up like her mom.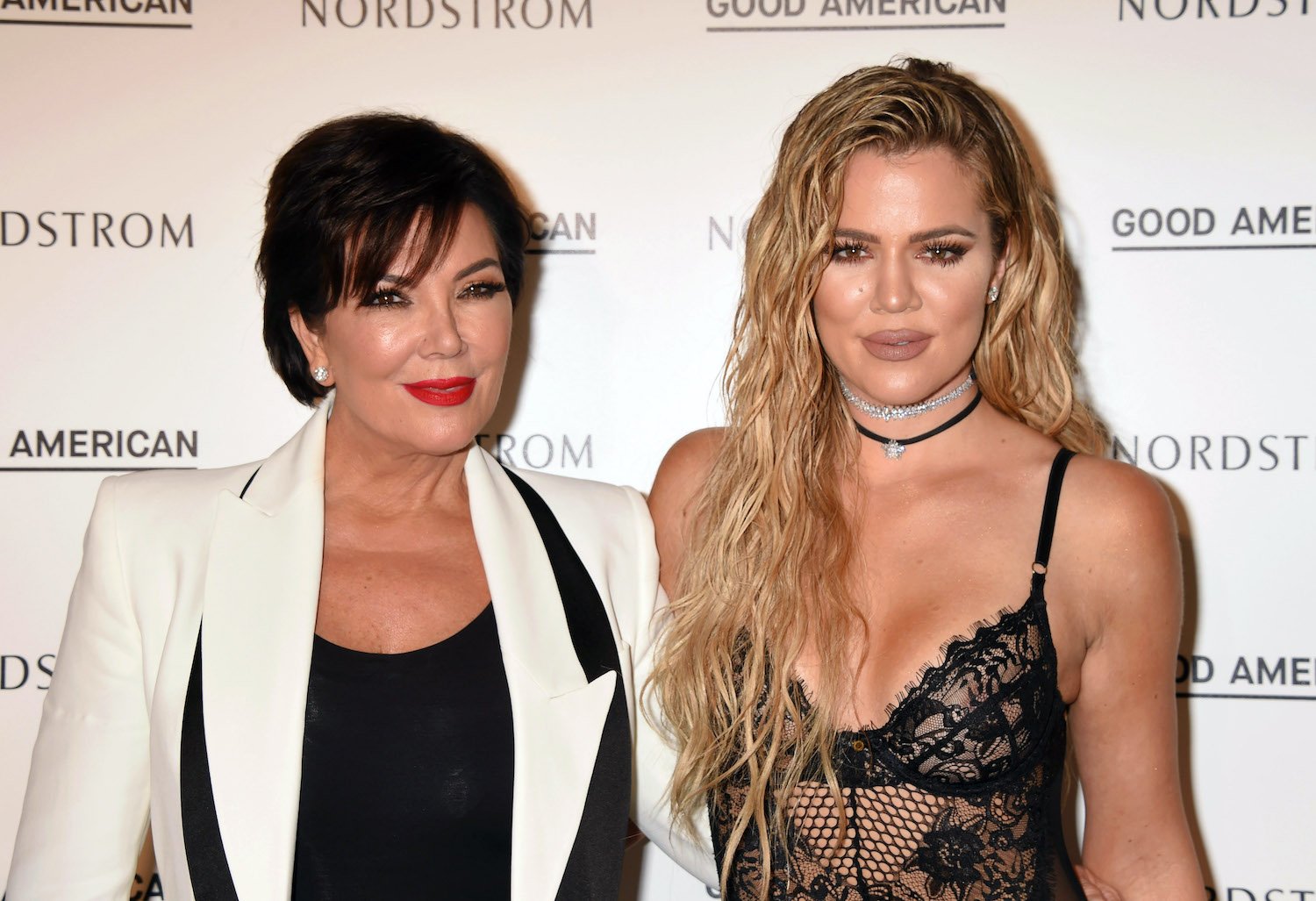 Khloé Kardashian planned an epic prank on Kris Jenner
In August, KUWTK teased an upcoming Kardashian and Disick prank on Jenner that seemed pretty elaborate.
In the clip, Kardashian was seen channeling her mom with the same hairstyle, makeup, and power suit, pulling off the look perfectly. The pranking duo explained how they wanted to stage paparazzi photos of Jenner that they would pretend had leaked to the media.
"This is the last time I'm going to be Kris," Kardashian explained in the clip. "I am back in my Kris Jenner glory and it's time to shoot some Kris Jenner paparazzi photos."
She continued, "Scott and I are so excited. With every Kris Jenner day we get better and better." Kardashian's impersonation of Jenner included some precise attention to detail.
Khloé Kardashian explained how they got Kris Jenner to fall for the prank
After being teased with Kardashian literally becoming Jenner, fans have been eager to see how this prank goes over with the momager.
Naturally, there's some scheming and coordination involved, and the details of the prank have finally been revealed in the latest KUWTK clip.
"We have not forgotten about the Kris Jenner prank," Kardashian explains in the video. "Right now, the plan is to get her belligerently drunk so she essentially blacks out and can't really remember what she did tonight."
The footage shows Kardashian, Jenner, and Kim Kardashian West sipping on drinks before Jenner lays her head on Kardashian's lap.
Kardashian continues, "As soon as my mom gets home tonight and she's drunk and throwing her clothes all over the floor or whatever… to get all of her stuff, throw it in a trash bag, and Kim will get it to me."
"And it's going to look so perfect that she won't know if it was her or the imposter," she adds.
While Kardashian describes the prank, the footage shows her dressed as Jenner drunkenly climbing into a dumpster with a giant bottle of alcohol.
Disick adds, "She's gonna be like, 'This could be me!'"
Fans can't wait to see how the prank plays out
Will Kardashian and Disick fool Jenner or will she be too wise to their setup? Fans are eager to see how it all goes down.
Fan comments on the KUWTK clip on Instagram included, "This is going to be the most amazing prank ever," "I can't wait," "This is gonna be so funny!," and "can't wait to see what happens with this."
The second half of Season 18 of Keeping Up with the Kardashians returns Thursday, Sept. 17th at 8pm ET/PT on E!.