'KUWTK': Kim and Khloé Kardashian Try Reuniting Kourtney Kardashian and Scott Disick
Kourtney Kardashian and Scott Disick broke up and got back together several times during their relationship. Now, Kim and Khloé Kardashian are trying to reunite the exes for old time's sake.
During the latest episode of Keeping Up With the Kardashians, Keeks and Koko attempt to play matchmaker and reignite the flame they believe is still burning between the Poosh founder and the father of her three children. But, do the famous sisters succeed in their mission? Read on below to find out.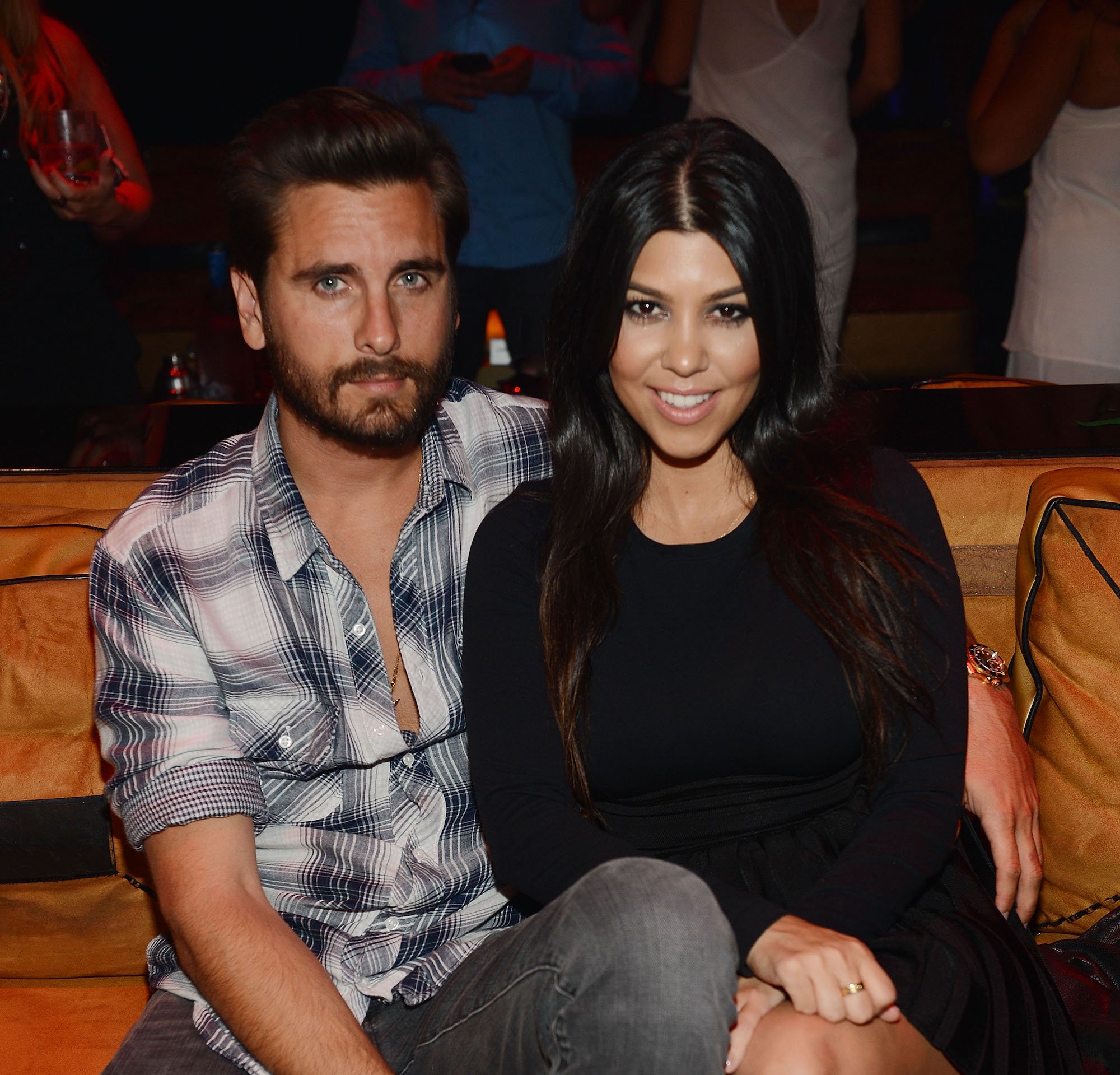 Everyone believes Kourtney Kardashian and Scott Disick were made for each other
Many have been wondering about the status of Kardashian's relationship with Disick, and it turns out that even the Kardashian sisters aren't sure what's going on between the exes.
During the latest episode of KUWTK, the Kar-Jenners discuss the former flames' relationship after the two spend a seemingly platonic night together at the family's vacation house.
To the family, it appears as though there's still something between Kardashian and Disick, and after they were caught spending the night together, everyone wants them to rekindle their romance.
"I keep telling her to like give it a shot. I feel like she's just so, like, not trying to," Kendall Jenner tells Khloé and Kim. "Everyone thinks they're definitely made for each other like they're supposed to be together."
The Good American founder contemplated the possibility of Kourt and Scott getting back together, sharing, "I think he would do it in two seconds. I think he's waiting on her to make the first move."
Meanwhile, the KKW Beauty mogul added, "I just think she would be devastated if he had kids and a new family."
Kim and Khloé Kardashian 'parent trap' Kourtney and Scott
While the rest of the family is desperate for Kourtney and Scott to reunite, Kim and Khloé come up with a plan to get the exes back together.
The sisters set up a surprise Switzerland-themed dinner disguised as a family gathering at the Kar-Jenner's Malibu vacation home.
When Kourtney and Scott discover the romantic setting, they realize they've been set up, and that the dinner is just for the two of them.
"I think the family puts a lot of pressure on Kourtney more so than me, in regards to them wanting her to be back together with me," Disicks admits during his confessional. "They just see two people who spend a lot of time together, do a lot of things with their children, so why can't we have a perfect family and a white picket fence? But it's just not that simple."
But despite getting duped by their loved ones, Kourt and Scott still enjoy the evening, reminiscing about all the good times they shared and pointing out how comfortable they are around each other.
The Kardashian sisters are 'rooting for' Kourtney Kardashian and Scott Disick to get back together
The next morning, Kim and Khloé find Kourtney and Scott in bed together. While they were convinced the two were officially back together, the Poosh founder soon broke the disappointing news.
"Dinner was very nice, but we're not back together," the mom of three told her sisters. "Maybe we're just getting back at you guys for meddling."
However, Kim and Khloé weren't convinced.
"I don't know if I believe that," the SKIMs founder said, "I'm rooting for them."
"I think we're all rooting for them," Koko added. "Maybe they just need this time. And maybe they need even more time than right now. Who knows? But we're always rooting for them."