'KUWTK': Kim Kardashian Is Forced to Lie to Khloe About Her Birthday Party
When the Kar-Jenners teamed up to throw a birthday party for Khloe Kardashian, Kim Kardashian had to step up in a big way to keep the details undetected. Did she keep the surprise under wraps?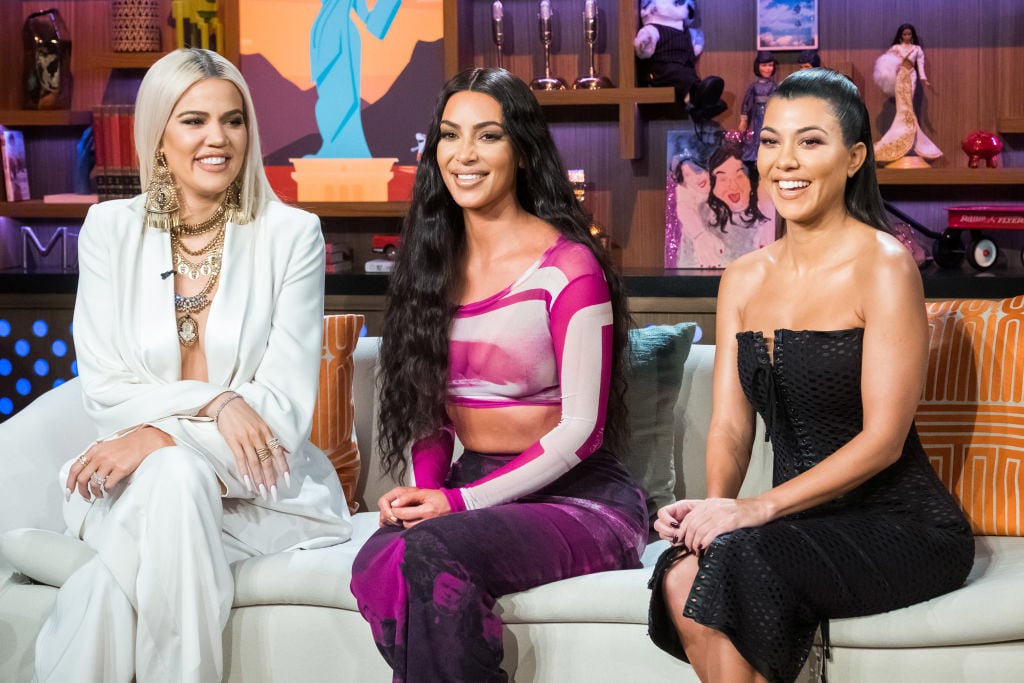 The family planned the perfect party for Khloe
What's the perfect party? One planned by Kylie Jenner, of course. Jenner famously threw the most epic bash for her daughter Stormi's first birthday. It was the kind of party that no one would forget — except for Stormi, who was likely too young to remember it.
In a new clip for Keeping Up With the Kardashians, Kim, Kourtney, and Kris Jenner get the party planning underway for Khloe's 35th birthday. Kim shared: "So, Khloé and I always talk, and like, you know, she will kill me for saying this but every time Kylie has a party — she does these huge, extravagant things. She has a Halloween party, she has a Friendsgiving party, she literally has everything for her friends."
"And Khloé really feels such a way," she noted, adding, "Not like in a jealous way, just more like, 'Damn, why can't I have fun? Why wouldn't you do something like this for your sisters?' So, Khloé's birthday is this weekend, and I feel like if anyone deserves a Kylie-thrown party, it's Khloé."
Kris agreed, "100 percent," even though she wasn't going to be there for the festivities.
Kim noted later: "I am so happy that Kylie decided to take over Khloé's birthday party. She just goes all out. I know it will be amazing. Khloé's had a rough year, so I am excited that she is going to have this fun birthday party, where we can just have a good time."
Kylie ended up throwing a pastel-toned surprise party for Khloe's birthday, as she handled the décor. The family got to work with delegating tasks to pull off the surprise and they had to figure out how to keep it all a secret.
Kim shared in the clip how it was challenging to keep things on the down-low, noting, "So Kylie called Khloe and said, 'Hey, I want to take over your party. Just send me the list.' Three seconds later, Khloe texts me, 'Did you tell Kylie about the party?'"
Kim continued: "And I go, 'No, what're you talking about? What party?'"
Kourtney pointed out: "Now she's gonna know when she watches this."
"I know," Kim said with a smile, adding, "But I'll take one for the team of being a liar for her to have a better party."
Inside Khloe's perfect party
Kylie knows how to throw a party and, of course, Khloe's was perfect. Everything was pink, including a treadmill, donuts, cakes, cocktails, flowers, even grilled cheese sandwiches! The pink glasses each featured a different Khloe quote and a straw with her face on it.
There's no party quite like a Kylie Jenner planned party, that's for sure.