'KUWTK': Kim Kardashian West Already Asked To Keep One Prop From the Show as a Memento
Though Kardashian West will have a ton of memories to look back on once 'KUWTK' ends, she still wants to keep a physical reminder of her time on the show in her possession.
When Keeping Up With the Kardashians comes to an end in 2021, Kim Kardashian West possibly won't just walk away with memories. Hopefully, she'll get to take home a special memento that will always be a constant reminder of her time on the show.
In a recent interview, Kardashian West revealed that she's already asked to keep a pretty significant prop from the show after filming wraps — and it's a keepsake so special, it makes sense why she wants it to remain in her possession.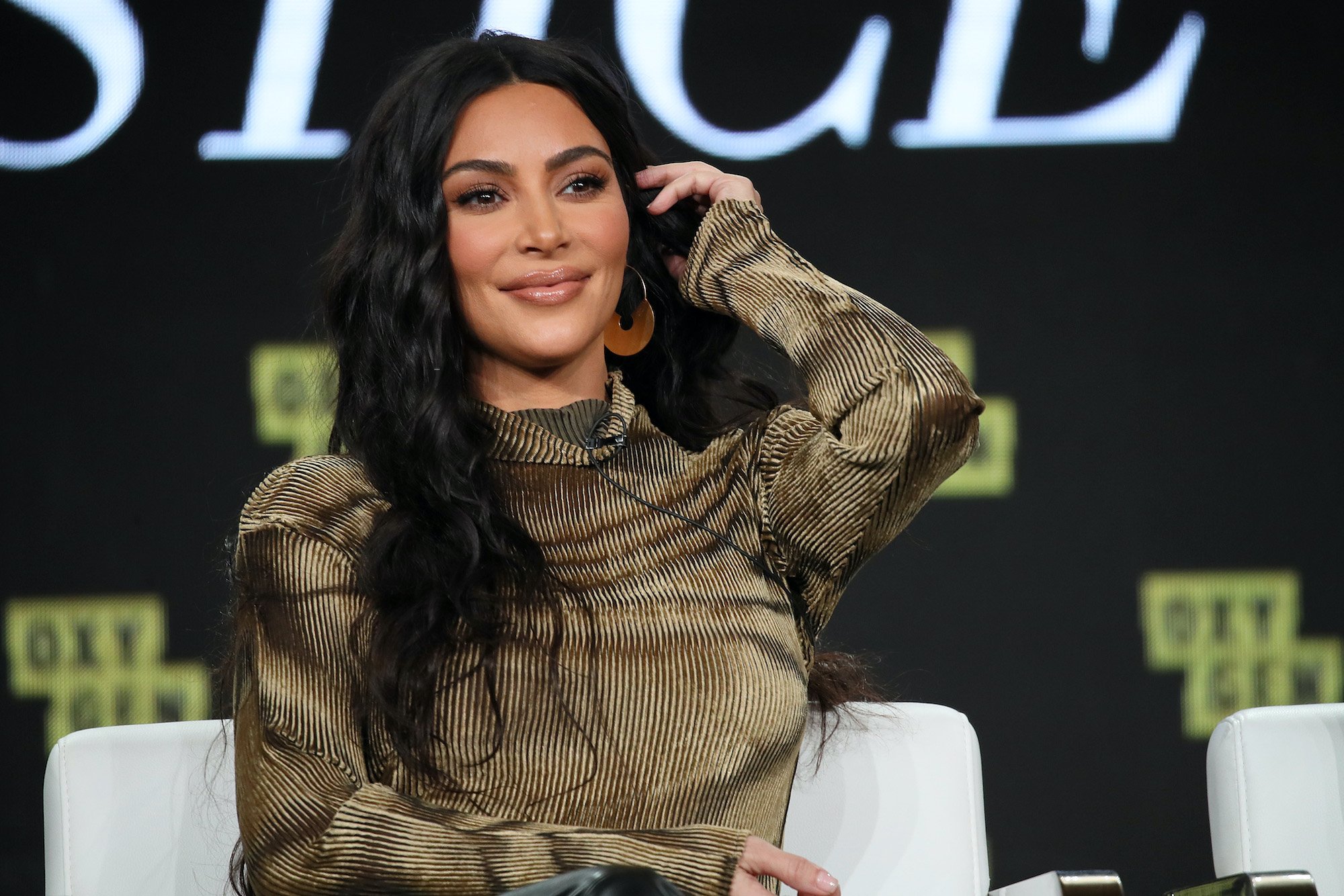 'Keeping Up With the Kardashians' is ending in 2021
On Sept 8, Kardashian West took to social media to reveal that she and her family had reached a joint decision to end Keeping Up With the Kardashians.
"After what will be 14 years, 20 seasons, hundreds of episodes and numerous spin-off shows, we are beyond grateful to all of you who've watched us for all of these years – through the good times, the bad times, the happiness, the tears, and the many relationships and children," she wrote. "We'll forever cherish the wonderful memories and countless people we've met along the way."
The KKW Beauty mogul went on to reflect on her journey starring in the beloved series and thanked the show for shaping her and her family's "careers and changing our lives forever."
"Without Keeping Up with The Kardashians, I wouldn't be where I am today. I am so incredibly grateful to everyone who has watched and supported me and my family these past 14 incredible years," she concluded, noting that the final season will air sometime in 2021.
Kim Kardashian West cried after making the announcement
Since KUWTK has been a big part of the Kar-Jenners' lives for the past 14 years, canceling their show was a tough decision.
Though a majority of the family voted to end the show so everyone can focus on respective careers and families, making the announcement was no easy feat for the famous bunch.
In fact, Kardashian West recently told Grazia magazine she was an emotional wreck after announcing that KUWTK will be ending.
"Oh, it was honestly the most emotional day," she told the outlet. "The tears. I mean, I think I was crying all weekend. I'll probably get emotional now on the phone. It was just a really emotional decision."
Though deciding to end the show was difficult, Kardashian West believes she and the rest of her family were deserving of a much-needed break, insisting that it was the right time to close this chapter in their lives.
"This was a dream of all of ours," she continued. "We never imagined we would get onto season two. Now we're on twenty. Sometimes we just need a break. It's really simple. We just need a minute to regroup. You know, we haven't had a break for fourteen years. We've gone in filming a season, then a spin off and I think there's no other way to say it other than, we just live such big lives. And we have kids now. And they need us. There's so much going on that, even just for a minute we need a break."
Kardashian West already asked to keep this customized set-prop
Though Kardashian West will have a ton of memories to look back on once KUWTK ends, she still wants to keep a physical reminder of her time on the show in her possession.
While many of the props used in the show likely belong to the famous bunch, there's one item from her years of filming the mom of four has already asked to keep as a souvenir — and it's her personalized microphone pack.
"Whoever thought we'd miss getting mic'ed?" she quipped.
Though Kardashian West didn't elaborate on why she wants to keep her microphone pack as a memento, it's likely that it's the one set prop that has been part of her KUWTK career since the beginning.
And if that happens to be the case, we can totally see why the reality star wants to hold onto this keepsake for many years to come.