'KUWTK': Kim Kardashian West Believes Tristan Thompson Has Changed and Is 'Trying Really Hard'
Has Kim Kardashian West forgiven Tristan Thompson for cheating on Khloe Kardashian? She doesn't think he's a villain and has changed.
Kim Kardashian West thinks that Tristan Thompson is a changed man. In a bonus scene from Keeping Up With the Kardashians, Kardashian West shared some of her thoughts about why she wanted to give Thompson a second chance after cheating on Khloé Kardashian.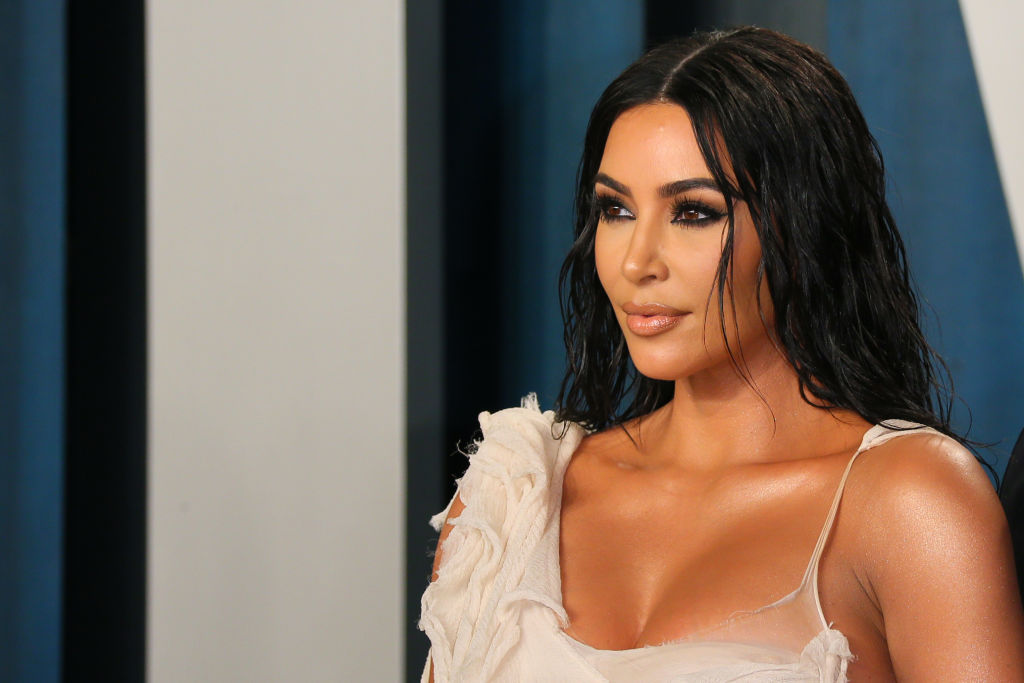 Kardashian West had dinner with Thompson
When the Kardashian-Jenners found out that Thompson cheated on Khloé with Kylie Jenner's former BFF Jordyn Woods, it didn't seem like anyone in the family would ever forgive him. Khloé was understandably hurt by his infidelity but also conflicted because they share a daughter, True. She decided to take the high road so that Thompson could be a part of True's life.
In a February episode of KUWTK, Kardashian West revealed to Khloé how she ran into Thompson in New York City and they had dinner together. Khloé was shocked to hear that her sister was hanging out with her ex, but was understanding.
"I was leaving The Mercer Hotel and then I get a call on my cell phone from Tristan," Kardashian West explained. "He was like, 'Oh, my God, I'm right next door… what are you doing?' I was like, 'I'm going to go have dinner with my friends.' So I was like, 'Do you want to come?'"
Khloé was surprised, to say the least. "You invited him to dinner?," she asked. "I think you gotta do what's best for you. If you want him to have a drink, at the end there's nothing wrong with that. That's beyond generous of you."
Has Kardashian West forgiven Thompson?
In a new bonus clip from KUWTK, Kardashian West shed a little more light on her changing viewpoint of Thompson and it sounded like she had forgiven him.
The Skims founder talked with Scott Disick about her dinner with Thompson, explaining, "It was good. He's, like, honestly so nice."
Disick defended Thompson, saying, "He made mistakes, but I feel like he's trying really hard."
"He's really trying really hard," Kardashian West noted. "And it's been like a full year of him as a different person."
Disick offered his perspective about why it's important not to shut Thompson out, despite what happened. "To be in that place and feel like everybody in the family that he just had a kid with hates him would be, like, a horrible feeling," Disick said. "I think it was the right thing to do. No matter what, he's still within the family."
RELATED: 'KUWTK': Khloé Kardashian Shares Her Biggest Co-Parenting Concern About Tristan Thompson
Khloé felt it was important to forgive him
In December 2019, Khloé shared why she decided to move on from the cheating scandal and forgive Thompson. She explained in an Instagram Story, "I don't hold any negative or hateful feelings towards ANYONE! I mean that. Life is short! We are all humans trying to figure out this thing called life. Who am I to condemn anyone else?"
She continued, "Yes, I'm allowed to feel hurt and pain. It would be unnatural for me to pretend as if I don't. Personally, I don't want to be carrying around a hateful heart. I crave peace in my life. Me holding onto hate is only going to hurt me in the end."
"I am allowed to forgive. Forgiveness is a strength and not a weakness. I am allowed to forgive people but still not accept their behaviors," she noted. "I want nothing but beautiful blessings for EVERYBODY that has ever been in my life. Regardless of what they have done or not done to me.