'KUWTK': Kim Kardashian West Reveals the 'Biggest Mystery' in the Show's 20 Seasons
Kim Kardashian West reflects on 20 seasons of Keeping Up With the Kardashians. The biggest mystery over the years, she explained, was the way her voice and her sisters' voices have changed so much since the first season.
A lot has changed for the Kardashian-Jenners during 20 seasons of Keeping Up With the Kardashians, but Kim Kardashian said there was one big change that is the show's "biggest mystery." Why did the Kardashian-Jenners' voices change so much?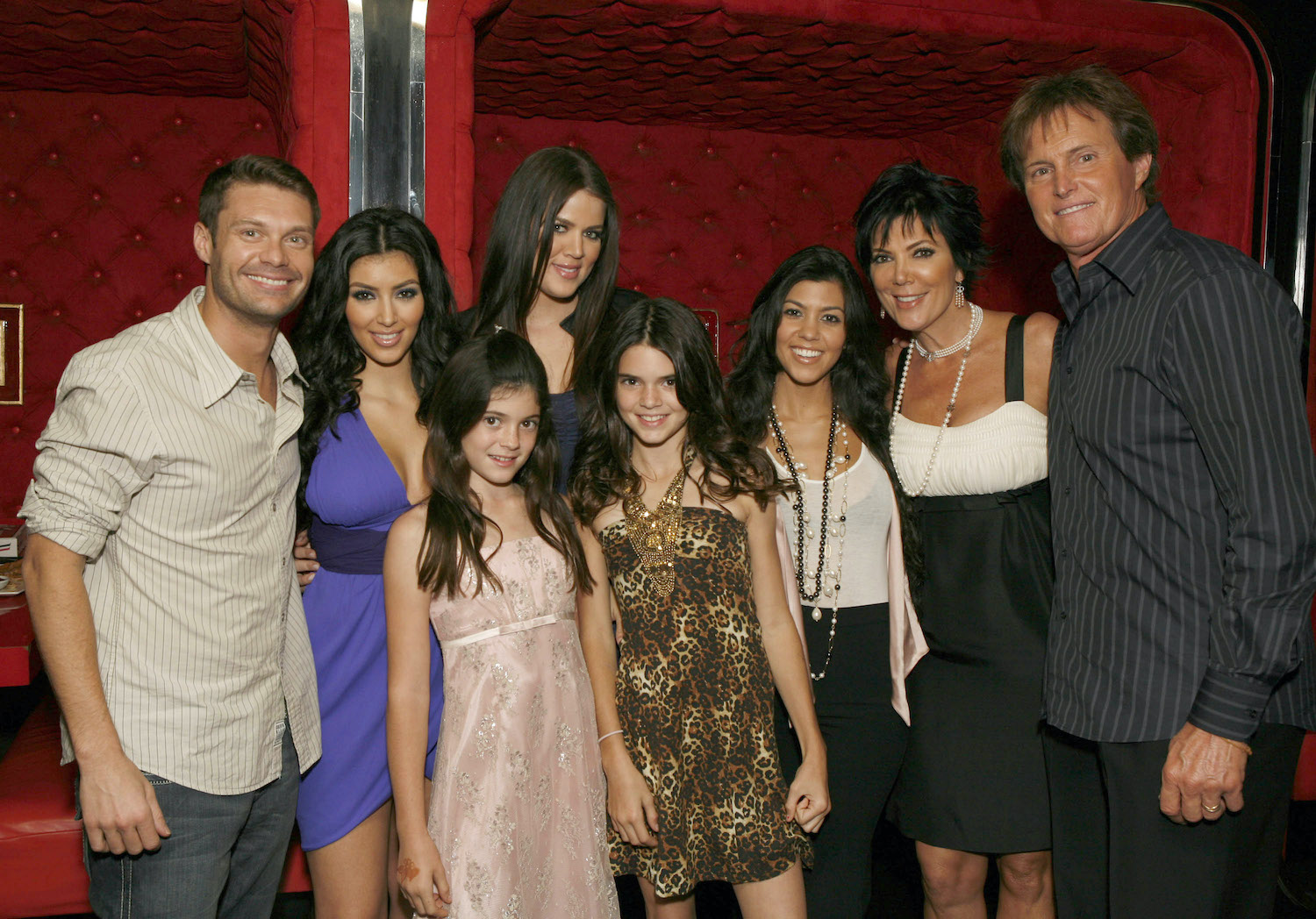 Kim Kardashian said she's 'grateful' for the 'Keeping Up With the Kardashians' experience
While discussing KUWTK with Vogue contributor Jonathan Van Meter for the March 15 episode of Good Morning Vogue, Kardashian reflected on the show that made her family reality show stars.
"I look back and I think, oh my God, there are so many embarrassing things that are on TV for the world to see, but … I'm so grateful for the evolution, because I've learned so much," she said about the experience.
"I'm happy that we were able to be on [air] for so long, for people to see that," Kardashian continued. "Just to have all of those memories and home videos … for almost 15 years … That's amazing."
"We didn't really expect it to go on this long," Kardashian said during the interview. "We just were having fun and we genuinely love filming together as a family. But I think we're all so happy we made it to 20 seasons, like genuinely so excited."
She shared the 'biggest mystery' of 'KUWTK'
Kardashian also shared how, in watching the show again and seeing themselves in the beginning of the show, there's something interesting that evolved for all of the sisters.
In discussing Kardashian's evolution over the seasons, Van Meter remarked, "You find your voice and you find your footing like after a few years. Even the sound of your voice changes."
Kardashian said it's surprising to see that change. "I know! That's the biggest mystery to me and my sisters," Kardashian explained. "We are blown away — it's the thing that has us absolutely blown away. We have no idea what happened to our voices."
"We have completely different voices," she added.
Kardashian called the end of 'KUWTK' emotional
The Kardashian-Jenners announced in September 2020 that KUWTK would end with its 20th season. Were they all in agreement about calling it quits?
"I think we all went back and forth," Kardashian said. "We made the decision kind of last minute and kind of quickly. We just all decided together."
The family second-guessed their choice over the weekend they were to make their final decision but ultimately decided it was time to wrap it up.
Kardashian said that, after doing the show for so long, it was hard to say goodbye. "We're all sentimental. We all really love doing this and we love our crew so much that I think that was such a huge decision for us because we loved seeing them and working with them," she explained.
"They've been in our lives from season 1," she continued. "It was an emotional decision but we all felt like it was the right decision."
"I think my most emotional time was when we told our crew [we weren't returning]," she shared. "I was so drained for literally an entire week after that…"
Kardashian noted how close her family got with the crew. "Our crew is family to us," she explained. "So that I think was the hardest part of letting go of this show was just knowing that we won't see these people every day."