'KUWTK': Kim Kardashian West Reveals Kris Humphries' Shoes Were the Last Straw in Their Marriage
Kim Kardashian West's marriage to Kris Humphries might seem like some sort of fever dream given how short it was. Now, in the Keeping Up With the Kardashians reunion, Kardashian West has given more insight into what went down in the marriage and how she knew it was over.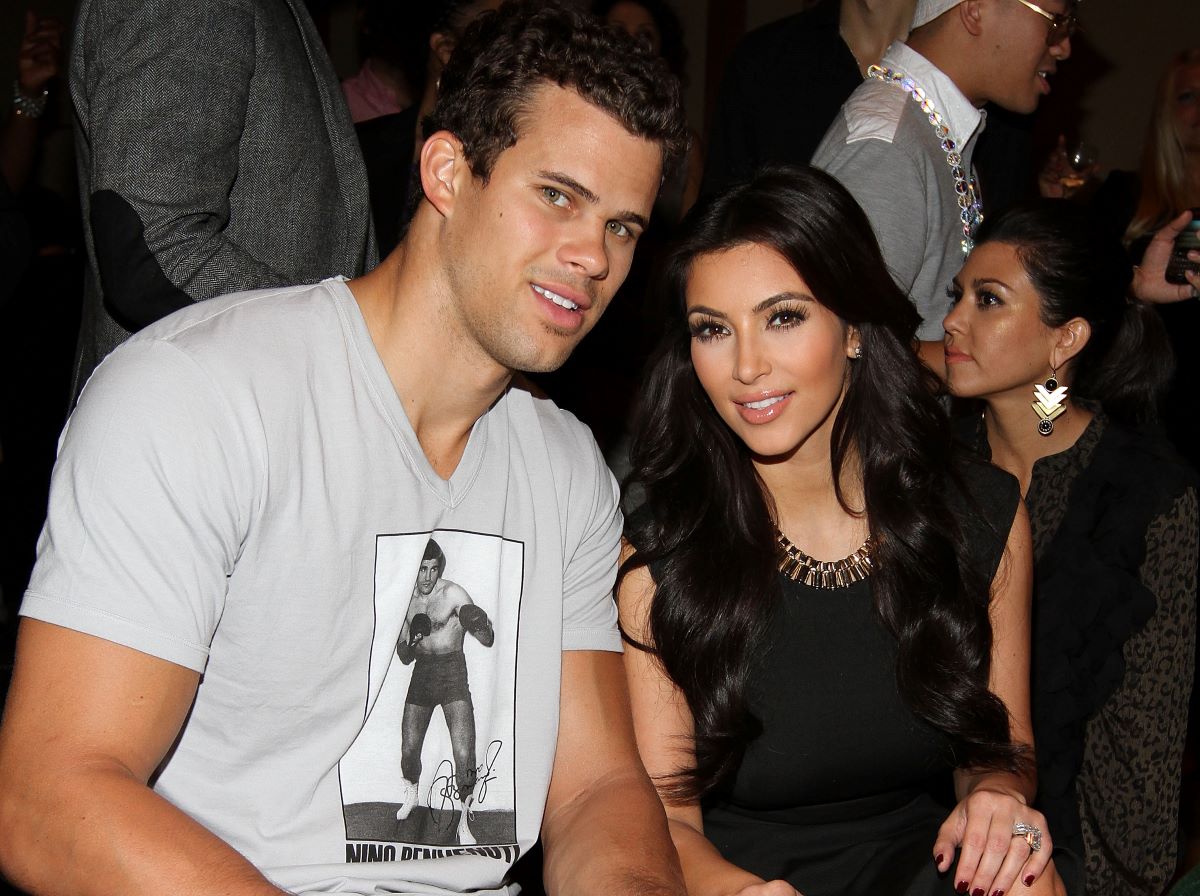 Kim almost didn't get married
During the reunion special with Andy Cohen, Kardashian West revealed that during the rehearsal dinner for her wedding in 2011, Kris Jenner offered her an out. According to Jenner, she told her daughter that the marriage could "really be a bad idea."
"What you said to me was, 'Go. I'm going to put you in a car. No one will find you. Just leave and I'll handle it." And I thought, okay, we're filming this for a tv show," Kardashian West clarified. "If I leave, I'm going to be known as the runaway bride forever and it's gonna be a huge joke. I just have cold feet. So I was like… I just have cold feet. I got this. We're filming the show, and the show paid us, obviously, a fee to film the show. I took my entire fee, and probably Kris's because I wanted a bigger wedding than what they were going to pay for. So I used all of our production money on the wedding. So if that was fake, I would've saved my money."
How did Kim Kardashian know the marriage was over?
Ultimately, Kardashian West and Humphries' marriage only lasted 72 days, which is a long time considering the reality star knew she had made "the wrong decision" on her honeymoon. Surpisingly, the moment she knew that it was over had to do with Humphries' larger than average shoes.
"He had like a size 17 shoe lined up around my whole room, and I just freaked the f**k out," she said. "I literally got claustrophobic. Just shoes everywhere. We were living in a hotel. I was so nervous to break up with someone. I handled it totally the wrong way. I fully broke up with him in the worst way, and I just didnt know how to deal. I learned so much from it."
Did Kim Kardashian ever apologize to Kris Humphries?
Now, Kardashian West knows that she owes Humphries an apology for the way that she ended things with him. She said that she tried calling him for months until one time she ran into him at the Beverly Hills Hotel.
"I saw him and all of his friends got up from the table and said hi to me, and he just literally looked at me and wouldn't even speak to me," she said.
Why did Kim get a divorce from Kanye West?
Since her relationship with Humphries ended, Kardashian West got married again, this time to rapper Kanye West. The two, who were married in 2014, have since decided to get a divorce.
"I honestly don't think I would even say it here on TV but it was not one specific thing that happened on either part," Kardashian West said of why they are separating. "I think it was just a general difference of opinions on a few things that led to this decision."
"In no way would I want someone to think I didn't give it my all or not really try," she continued. "We have four kids. There's nothing that I think parents would want more than to see, or even kids want to see more than their kids together. I grew up and I lived that myself."
According to the SKIMS founder, she and Kanye now have an "amazing co-parenting relationship."