'KUWTK': Kourtney Kardashian's Behavior in Season 1 May Have Hinted at Her Exit
Audiences will have to keep up with one less member of the Kardashian-Jenner family in future episodes of Keeping Up with the Kardashians. 
Kourtney Kardashian, the oldest of the Kardashian children, has drastically cut back on her time in front of the camera in KUWTK Season 18. Things haven't changed since the family started filming episodes in quarantine by themselves. An executive producer for the program revealed the 41-year-old mother of three isn't filming much which means less screen time for her when the new episodes air.
Kardashian's decision to step back from KUWTK isn't exactly a surprise. She's made it clear she's over having a film crew document her every move. But what fans might not have realized is that Kardashian's behavior way back in season 1 — and even earlier — hinted she might one day leave the show.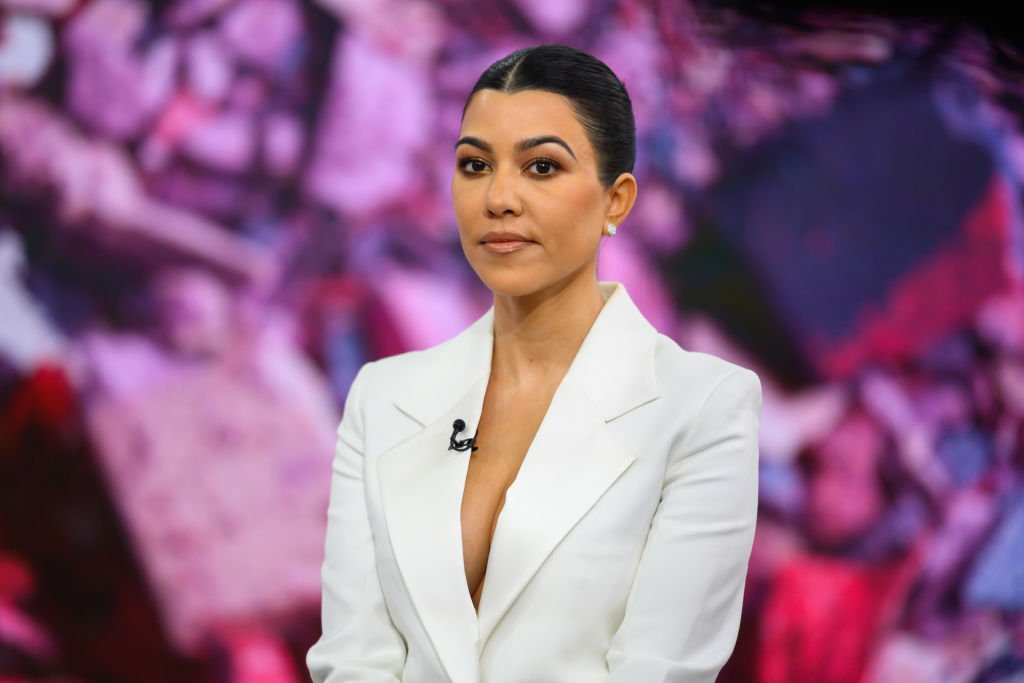 Kourtney Kardashian has starred in 'KUWTK' and spin-offs
Not only has the Poosh founder given audiences access to her life since 2007 thanks to KUWTK, but she's also starred in spin-offs. Thanks to the success of KUWTK, audiences got to see more from Kardashian in Kourtney and Khloé Take Miami when it premiered in 2009. Then came Kourtney and Kim Take Miami, Kourtney and Kim Take New York, and Kourtney and Khloé Take The Hamptons. 
Filming the spin-offs in addition to KUWTK  meant audiences got to see Kardashian's relationship drama with Scott Disick as well as the births of their children; Mason, Penelope, and Reign. Not to mention arguments with her siblings and mother; her most recent of which involved her and sister, Kim Kardashian West, coming to blows. 
RELATED: 'KUWTK' Fans Are Speculating the Show Won't Last Long Without Kourtney Kardashian
She'd been 'skeptical' of 'KUWTK', Kris Jenner says 
Kardashian didn't immediately love the idea to make a reality show about their lives when her mother, Kris Jenner, first approached her about it. In a 2017 interview with The Hollywood Reporter, Kardashian and the rest of her sisters reflected on a decade of KUWTK alongside Jenner as well as producers of the program. Discussing how the reality TV juggernaut came to be, Jenner recalled her oldest daughter had been hesitant about the idea.
RELATED: 'KUWTK' Fans Believe They Know Why Kourtney Kardashian Took so Long to Quit the Show
"The only person I got any resistance from was Kourtney," Jenner said. "She was sort of skeptical."
So, before filming on KUWTK even started Kardashian had her reservations about a reality show. Khloé Kardashian added they didn't really know what they were signing up for at the time. 
"I don't think we knew what we were even saying yes to. Everything was just super-fast," she said. "Kim [Kardashian West] and my mom were steering the ship. We were just like, 'Tell us where to be and we'll be there.'"
Based on Jenner and Khloé's remarks, it seems Kardashian may have put her hesitations aside to be on the show, not thinking it'd still be on the air more than 10 years later. 
Kourtney Kardashian used to hide in the bathroom and cry while filming
In the same interview, Kardashian made a comment about early episodes of the show. She recalled not wanting to be filmed crying so she'd sneak away to have a moment to herself.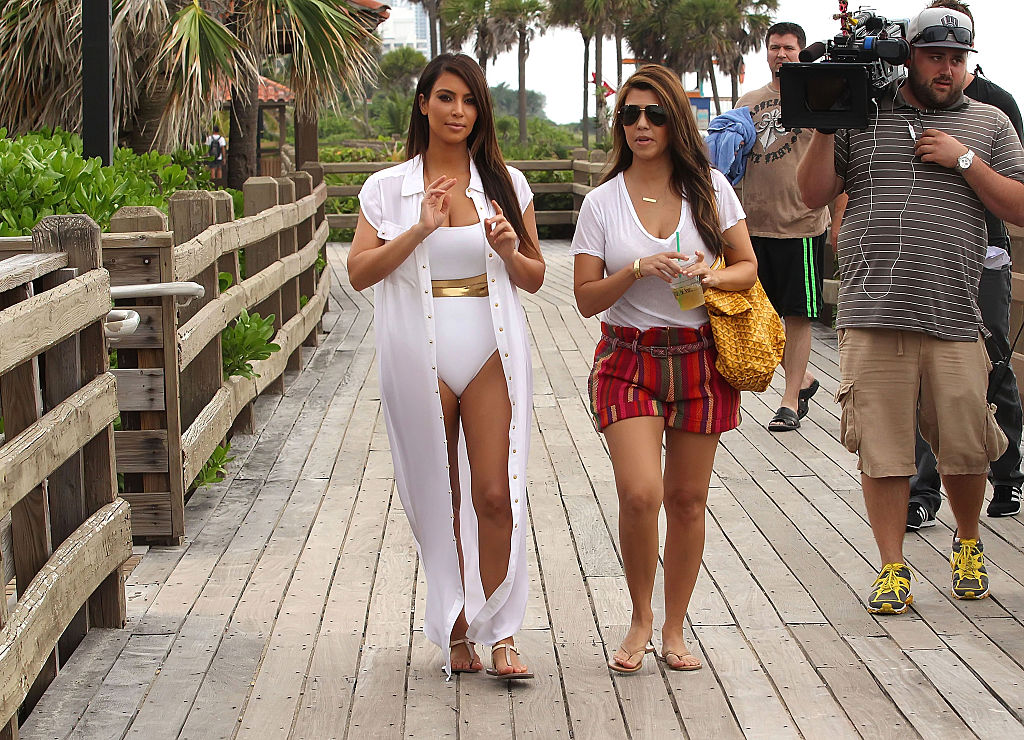 RELATED: 'KUWTK': Did Kourtney Kardashian Confirm She Quit the Show?
"I remember in season one being like, 'I have to go the bathroom,' and I'd cry in there as quietly as I could because I was still mic'd," Kardashian said. "I never want to cry in front of cameras."
It looks like being a reality TV star may have never really suited Kardashian. Sure, she's cried on KUWTK since season 1 but now after having cameras be part of her life for so long she's ready to be done.
RELATED: 'KUWTK': We Understand Why Kourtney Kardashian Is Quitting the Show