'KUWTK': Kourtney Kardashian Explains Why Her Fight With Kim Kardashian West Turned So Violent
Fans of Keeping Up With the Kardashians saw the tension that built in season 17 erupt into a physical fight between Kourtney Kardashian West and Kim Kardashian West in the season 18 premiere. Insults were hurled — as well as punches, kicks, and a couple of slaps. In the newest KUWTK teaser trailer, fans get more of Kourtney's side of the story and why things escalated so quickly between the two sisters.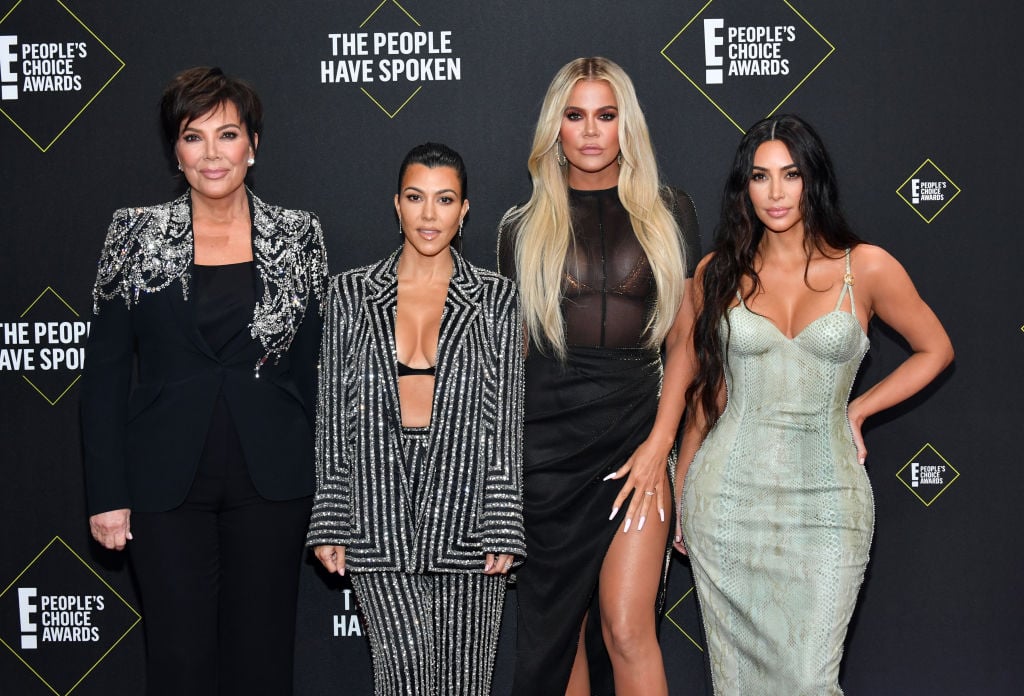 Kourtney and Kim's fight was intense
The brawl between Kourtney and Kim started with Kim's comments about Kendall and Kourtney's work ethic, as she told her sister that she doesn't "care about stuff."
Kourtney fired back, "You act like I don't do s*it!," adding, "You have this narrative in your mind… I will literally f*ck you up if you mention it again… But, honestly, change the narrative in your mind. I work my f*cking a*s off."
"But also, if I didn't want to work my a*s off and I wanted to be a stay-at-home mom, that's f*cking fine!," she yelled at Kim right before throwing her drink at her.
Kim explained why she slapped Kourtney
Kourtney had hit her breaking point with her sister, but it was the fact that she physically hurt Kim that had her retaliate by slapping Kourtney.
During a Mar. 30 interview on The Tonight Show With Jimmy Fallon, Kim explained the reason why things escalated between them. "I feel like it's been a lot of built up resentment from Kourtney, or just feeling like she doesn't really want to film anymore."
"She's not the type of person to make a decision and say, 'OK guys, I'm not gonna film,' but she would come to work with an attitude every day, take it out on everyone from the crew to us and wouldn't really make that decision," she added.
As for Kim's reason for hitting her sister, it was Kourtney's clawing that pushed her buttons. "I don't really ever resort to violence like that, but she scratched me so hard, which you guys didn't see… I was bleeding, so you didn't really get to see that detail, but when I looked down at my arm and I saw she had really scratched me and I felt it all on my back, I just went over and slapped her back. It's not, like, my proudest moment, but we were going through it," Kim explained.
Kourtney shared why things turned so ugly
The fight escalated in a big way and the newest KUWTK sheds a little more light on why things erupted like they did. In the new clip, Kourtney asks, "Do you think I want to come into this negative environment with you guys every freaking day?"
"If I don't see you at filming, you're completely fine when we're not in this environment," Kourtney added.
It was Kourtney's confessional where she explained what she had been going through and why things spiraled into such a huge fight between her Kim.
"I don't understand why there's all this judgment about the way that we each want to live our lives. We should be accepted for what we each want to do and it's not a positive environment for me to want to be in every day when I feel like they're so critical of me," Kourtney explained. "Every day that I'm coming in, I'm like, why am I choosing to be in this environment? And I think I just, like, reached my point of not being able to tolerate it anymore."
Khloe addressed the situation, admitting, "We know there's been friction recently, but I don't think any of us knew it was this bad and heavy."