'KUWTK': Kourtney Kardashian Reveals That Her Family Is Part of the Reason Why She and Scott Disick Never Got Back Together
Ever since Kourtney Kardashian and Scott Disick's split in 2015, many have wanted them to get back together. Though fans thought they would rekindle their romance in late 2020, the two never gave their love another shot. As it turns out, the Kardashians had a lot to do with this.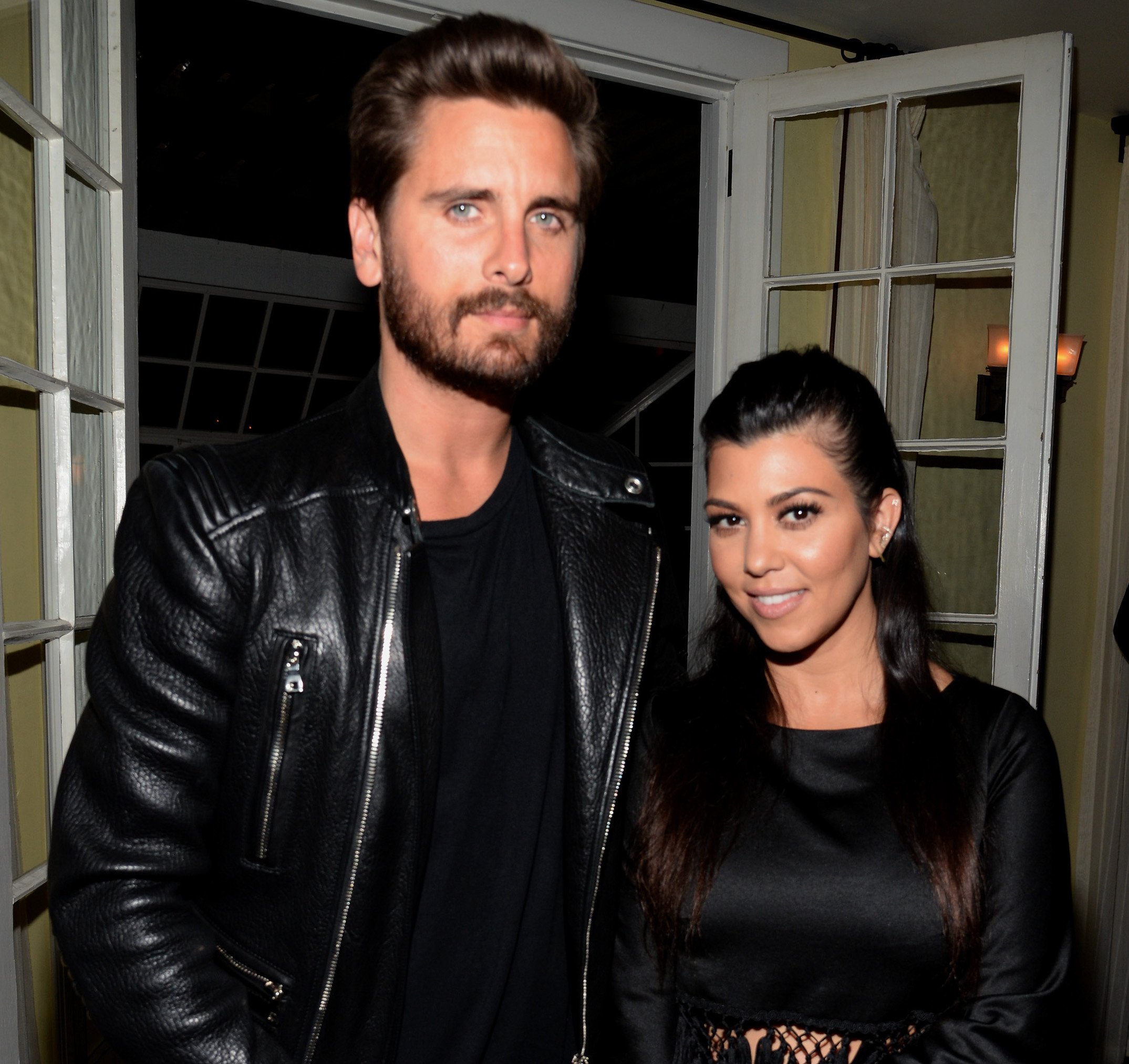 Kourtney Kardashian explains why she didn't take Scott Disick back when they were both single
Following their break up, Kardashian and Disick started dating other people.
Though it seemed like the two would never reunite, reconciliation rumors sparked in late 2020 after both found themselves single.
At the time, eagle-eyed fans caught the two getting flirty online. Some speculated the former flames were moving toward rekindling their romance. They had even had discussions about getting back together after the Talentless designer ended his romance with Sofia Richie.
Though all signs pointed to a possible reconciliation, the pair never reunited romantically. In a new episode of KUWTK, the Poosh founder reveals the reason why.
In a sneak peek at the KUWTK series finale, Kardashian gets candid about her relationship with Disick while speaking with sisters Kim Kardashian West and Khloé Kardashian.
While she acknowledges the "major life improvements" Disick has made over the past year, the mother of three reveals that her family's tendency to side with him is the reason they're not back together.
"I just feel like I'm really over it with my family enabling Scott because they don't know all of the details," Kardashian says in a confessional. "When Scott and I broke up, I set certain boundaries with him."
According to Kardashian, Disick is "inconsistent" and plays "the role of the victim" with her family.
"I just can't have it keep going on and on," she says.
When Kardashian West asks Kourtney whether she would tell Disick that "it's never going to happen" with them, she reveals, "But I don't know that it's never gonna happen."
The Poosh founder voices her frustrations with her sisters for siding with Disick. She also cited his inconsistency with the things she asked of him over the past year.
"But that's never been able to happen," she continues. "But you guys usually agree with him and you're like, 'Yes, Kourtney, what is she doing? Why isn't she taking it seriously? You've changed so much.'
"I put it back on him and say 'The things that I've asked of you to do since we broke up have not been done,'" Kardashian explains. "My point was if he ever says it to you guys, just feel free to say that one thing and end the conversation."
Kourtney Kardashian and Scott Disick were on and off for 9 years
Kardashian and Disick go way back. The two first started dating in 2006 after meeting at a mutual friend's house party.
Not long after they became a couple, Kardashian and Disick began showcasing their budding romance on Keeping Up With the Kardashians. Over the next few years, viewers watched the pair build a life together. Not only did they have three children and purchase a home in Calabasas, but the couple also discussed getting married. They almost did while vacationing in Las Vegas with the rest of the Kardashian family.
To fans, it seemed that Kardashian and Disick were perfect for each other. However, just like many other celebrity couples, Kardashian and Disick faced relationship issues, causing them to break up and reconcile on more than one occasion.
After dating on and off for nearly a decade, the pair called it quits for good in 2015. But despite their split, the reality stars remained close and forged a friendship while co-parenting their kids: Mason, 11, Penelope, 8, and Reign, 6.
Kourtney Kardashian and Scott Disick are currently in new relationships
As fans know, Kardashian and Disick did not get back together and are currently in relationships with other people.
The Flip It Like Disick star is seeing model Amelia Gray Hamlin, whom he was first linked to in October 2020. Kardashian is dating Blink-182 drummer Travis Barker.
From an outside perspective, both appear very happy in their relationships and past the idea of one day getting back together.