'KUWTK': Kourtney Kardashian Says Her Family Does Not Respect the 'Boundaries' She Set With Scott Disick
Kourtney Kardashian and Scott Disick were a popular couple on Keeping Up With the Kardashians. They dated for many years, but they are know broken up.
Kardashian and Disick are still in each other's life, though it does not look like they will get back together anytime soon. Kardashian even recently shared on the show that her family does not seem to respect the "boundaries" she set concerning their reconciliation.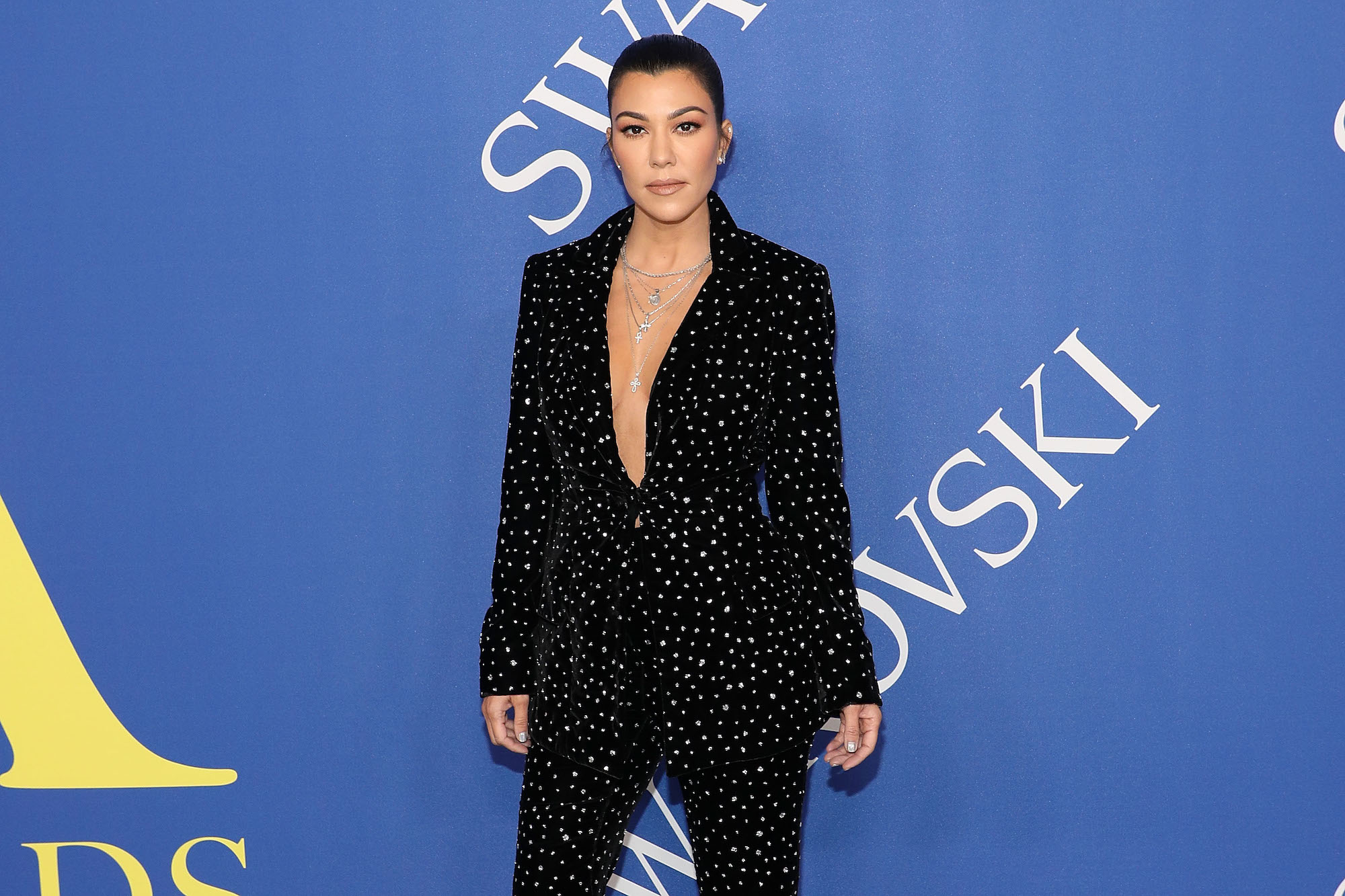 Kourtney Kardashian and Scott Disick broke up in 2017
Kardashian and Disick began dating in 2006, which was about a year before KUWTK premiered. Disick has appeared on the show since its very first episode, and he even took part in its spin-off series.
In any case, Kardashian and Disick broke up in 2009, but they quickly got back together. They continued this on-and-off pattern for several more years. The two of them broke up for the last time in 2017.
Kardashian and Disick have three kids together: Mason (born 2009), Penelope (born 2012), and Reign (born 2014).
Kourtney Kardashian says her family does not respect the 'boundaries' she set
Kardashian and Disick are co-parenting together, and they continue to remain close. Disick still appears on KUWTK and frequently hangs out with Kardashian's family members. As such, many onlookers like to question if reconciliation is in the cards for the former couple.
In a new sneak peak video for KUWTK's series finale, Kardashian revealed her frustration with some of her family members. She shared that she tries to "set boundaries" with Disick, but her family keep "enabling" him.
"I just feel like I'm really over it with my family enabling Scott 'cause they don't know all the details," Kardashian said. "When Scott and I broke up, I set certain boundaries with him."
Kardashian and Disick reportedly broke up because of his partying ways as well as infidelity. In the video, Kardashian explained that she is "proud" of how much he has changed, but she still needs to see consistency in his new behaviors.
She, then, shared her frustration with sisters Kim Kardashian and Khloé Kardashian about her family not backing her up in maintaining these "boundaries." Kardashian said, "You guys usually agree with him. You're like, 'Yes. Kourtney, what is she doing? Why isn't she taking it seriously? You've changed so much.'"
Kim and Khloé seem to understand Kardashian's side after the conversation, and they agree to do better to help her.
Kourtney Kardashian is now dating someone else
Nonetheless, Kardashian does not seem focused on Disick at the moment. She is currently dating musician Travis Barker, who has been a close friend to her. The two of them reportedly began their romantic relationship in early 2021.
However, in the sneak peak clip, Kardashian shared with her sister that she doesn't know if reconciliation with Disick is truly out of the picture yet.
"I don't know if it's never gonna happen," she said of the possibility of getting back together.