'KUWTK': Kris Jenner Overshares Sex Life Details and Khloé Kardashian Calls Her 'Horny as Hell'
Kris Jenner is clearly enjoying a very active sex life, as she shares with her daughters (and viewers) in the upcoming episode of Keeping Up With the Kardashians. In a new show promo, Jenner dishes on her romantic life with Corey Gamble and her daughters, Khloé Kardashian and Kendall Jenner, are left stunned by the details.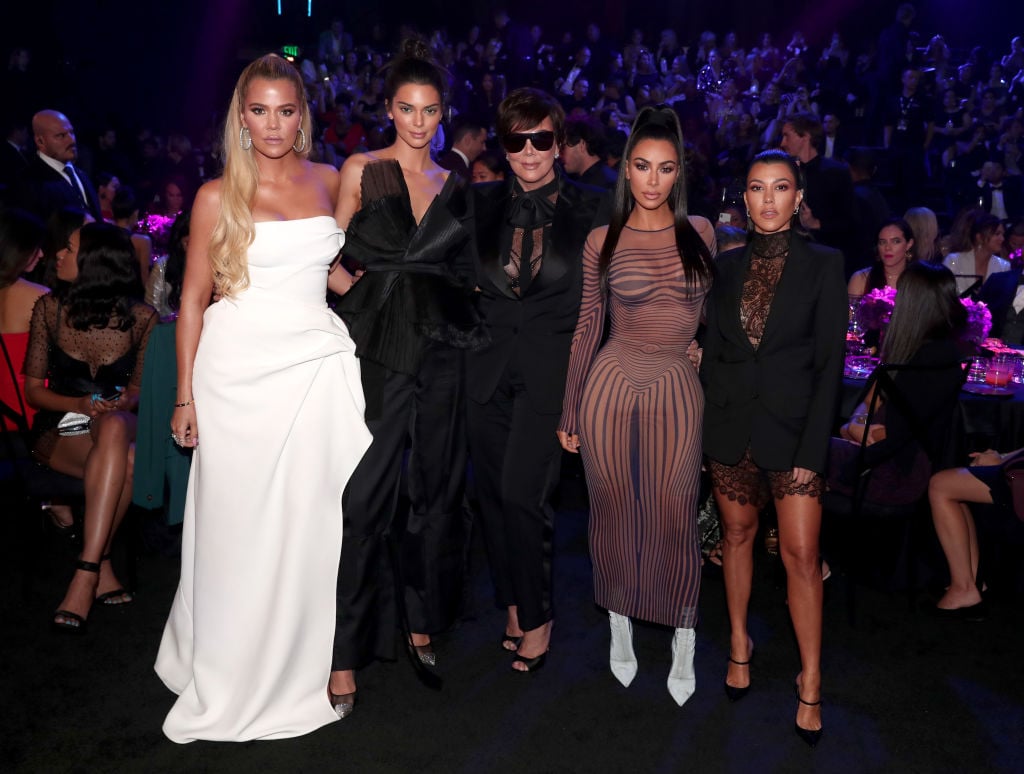 Jenner shares some sexy details at lunch
While out to lunch with Khloé and Kendall, Jenner asks about her lipstick being off because of some steamy fun with Gamble.
"Do I have lipstick all over my face?" the momager asks her daughters, adding, "We were just having a little makeout session in the car. Is that too much? Is my shirt on right?"
Khloé asks, "Why would your shirt not be on right?" Her mom says, "It's just one of those days." When Khloé wonders why Gamble isn't there, Jenner explains, "Corey had to go home and sleep because we were up all night. You know how that goes!"
Is Jenner oversharing?
While Khloé admits in a confessional interview that she's glad that her sisters can be open with their mom, she thinks Jenner is going too far with the oversharing. "I love our dynamic with our mom and I would not change it for the world, but does my mom overshare?," she asks "I mean, she's talking about her lipstick being smeared, her mojo… some things… zip it."
At their lunch, Jenner even goes a little too overboard with the tiramisu she's eating, telling her daughters she would rub it all over her body. "I heard it was the dessert of lovers," she says. "I could rub this all over my body."
Khloé's reaction, "Ew. Why would you want to?," sums it up well, though Jenner argues, "You've just got to get it in when you can." Khloé responds that they "couldn't be more opposite right now."
"This is like a sex dessert," Jenner tells her daughters.
Khloé tells her to "stop saying sex like that," but her mom doesn't think there's anything wrong with it. "Why? It's not a dirty word," she says, then yells, "Sex! Sex!" at the restaurant. She admits, "I cannot stop thinking about sex."
Jenner is enjoying her boyfriend
Jenner clearly isn't going to make any apologies for enjoying her life. In a confessional, she shares, "Women go through different stages in life and I'm going through one of those stages where I cannot get enough of my boyfriend," she says about Gamble.
"It's a little unfair that I'm dating and having the time of my life and Khloe's not," Jenner adds.
In another clip shared on the KUWTK Instagram account, Khloé tells her mom, "I know that you are getting your rocks off with Corey and just loving life, but 'celibate and celebrating,'" she says as she points to herself, versus her mom, who she calls, "horny as hell."