'KUWTK': Kris Jenner Shares Which One of Her Daughters Is Taking the Decision To End the Show the Hardest
It seems fans aren't the only ones devastated about Keeping Up With the Kardashians ending next year.
After Kim Kardashian West announced the family's plan to move on from their popular reality show in 2021, momager Kris Jenner revealed how her loved ones are handling this decision — and not everyone's taking it lightly.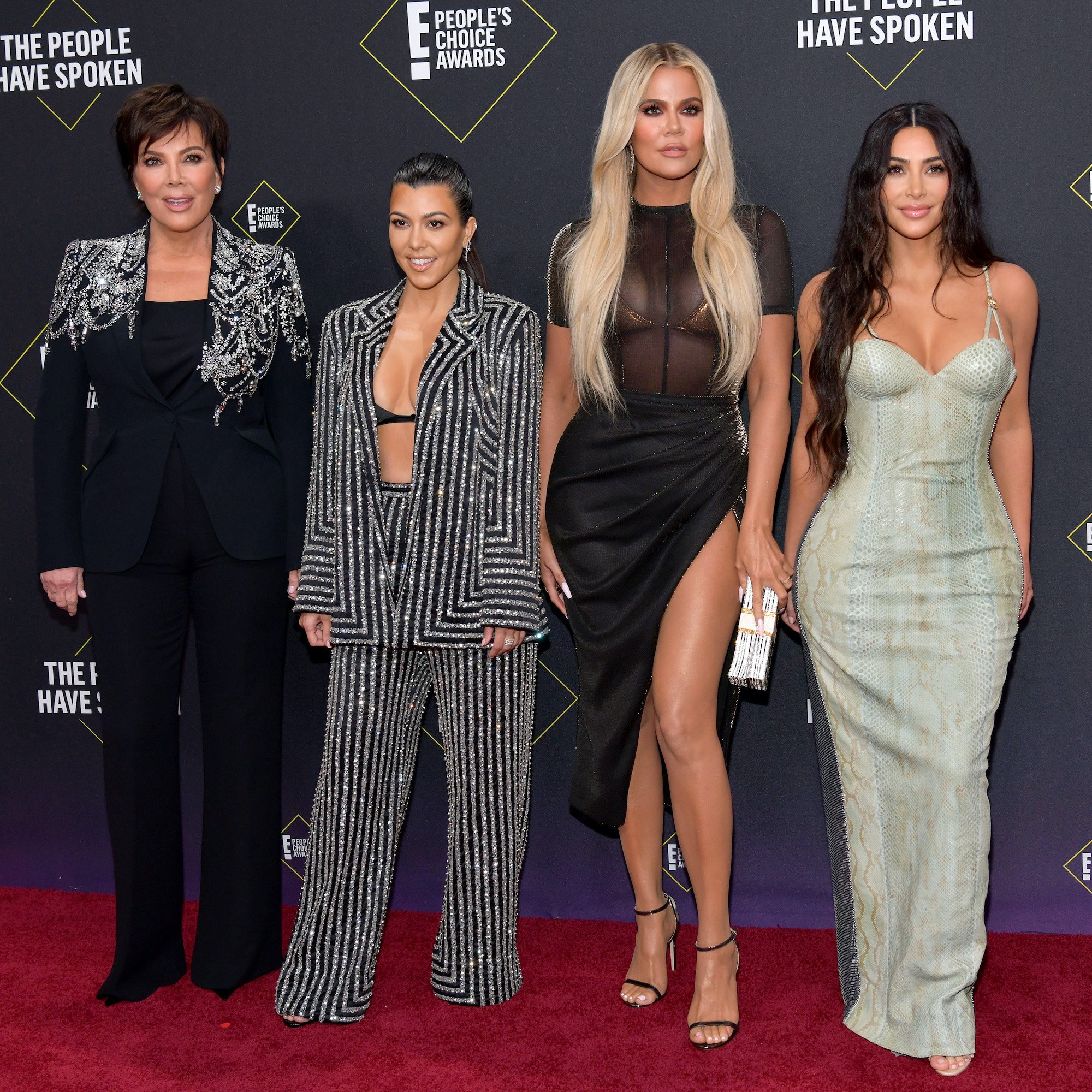 'Keeping Up With the Kardashians' will end in 2021
On Sept. 8, Kardashian West took to social media to announce her family's plans to say goodbye to KUWTK.
In a lengthy Instagram post, the KKW Beauty mogul revealed that she and the rest of the Kar-Jenners have decided to end their hit E! series after 14 years, noting that the show's last season will air in 2021.
"It is with heavy hearts that we say goodbye to Keeping Up with the Kardashians. After what will be 14 years, 20 seasons, hundreds of episodes and several spin-off shows, we've decided as a family to end this very special journey," Kardashian West wrote in a statement. "We are beyond grateful to all of you who've watched us for all of these years—through the good times, the bad times, the happiness, the tears, and the many relationships and children. We'll forever cherish the wonderful memories and countless people we've met along the way."
She continued, "Thank you to the thousands of individuals and businesses that have been a part of this experience and most importantly, a very special thank you to Ryan Seacrest for believing in us, E! for being our partner, and our production team at Bunim/Murray who've spent countless hours filming our lives. Our last season will air early next year in 2021. We love you!"
This heartbreaking news comes more than a decade after KUWTK first premiered on E!. Since then, the show has had 12 spinoff series on the network including, Kourtney and Khloe Take Miami, Kourtney and Kim Take New York, I Am Cait, and Flip It Like Disick.
The family is still trying to process their decision to end the show
The day after Kardashian West announced that KUWTK would soon be ending, Kris Jenner opened up about her family's decision to close this chapter in their lives while speaking on the phone with Ryan Seacrest.
During a Sept. 9 episode of Seacrest's radio show, On Air With Ryan Seacrest, the famed momager was asked if the news has sunk in for her, which she said: "it really hasn't."
As for how the rest of her family is handling their decision to end the show, Jenner admitted that everyone is still processing things.
"I woke up and was in the gym at 5 o'clock with Khloé and Kim and we just kind of sat there and looked at each other and said, 'Whoa, what a ride.' It was quite the morning," she shared.
Kris Jenner says Khloé Kardashian is taking the decision the hardest
While Jenner revealed the entire Kar-Jenner clan felt that it was just "the right time" to end KUWTK, she shared that one family member is having a tough time coming to terms with this decision — and it's Khloé Kardashian.
"We had to tell the crew yesterday, so we were all crying," she shared. "But I think Khloe…is probably the one who is taking it the hardest and really hasn't stopped crying since we announced. She's been so sweet and just emotional about it."
Though this is a "very emotional time" for the Kar-Jenners, the mom of six said she and her family are "grateful for every single moment," and went on to call KUWTK the "best home movies we'll ever be able to produce."