'KUWTK': Kris Jenner Wants Kylie and Kendall Jenner to 'Hash It Out' After Their Huge Fight
Kylie Jenner and Kendall Jenner got into a pretty huge fight on Keeping Up With the Kardashians during their family trip to Palm Springs. On the Oct. 15 episode of KUWTK, Kylie gets some solid advice from her mom Kris Jenner about how the two sisters can fix things.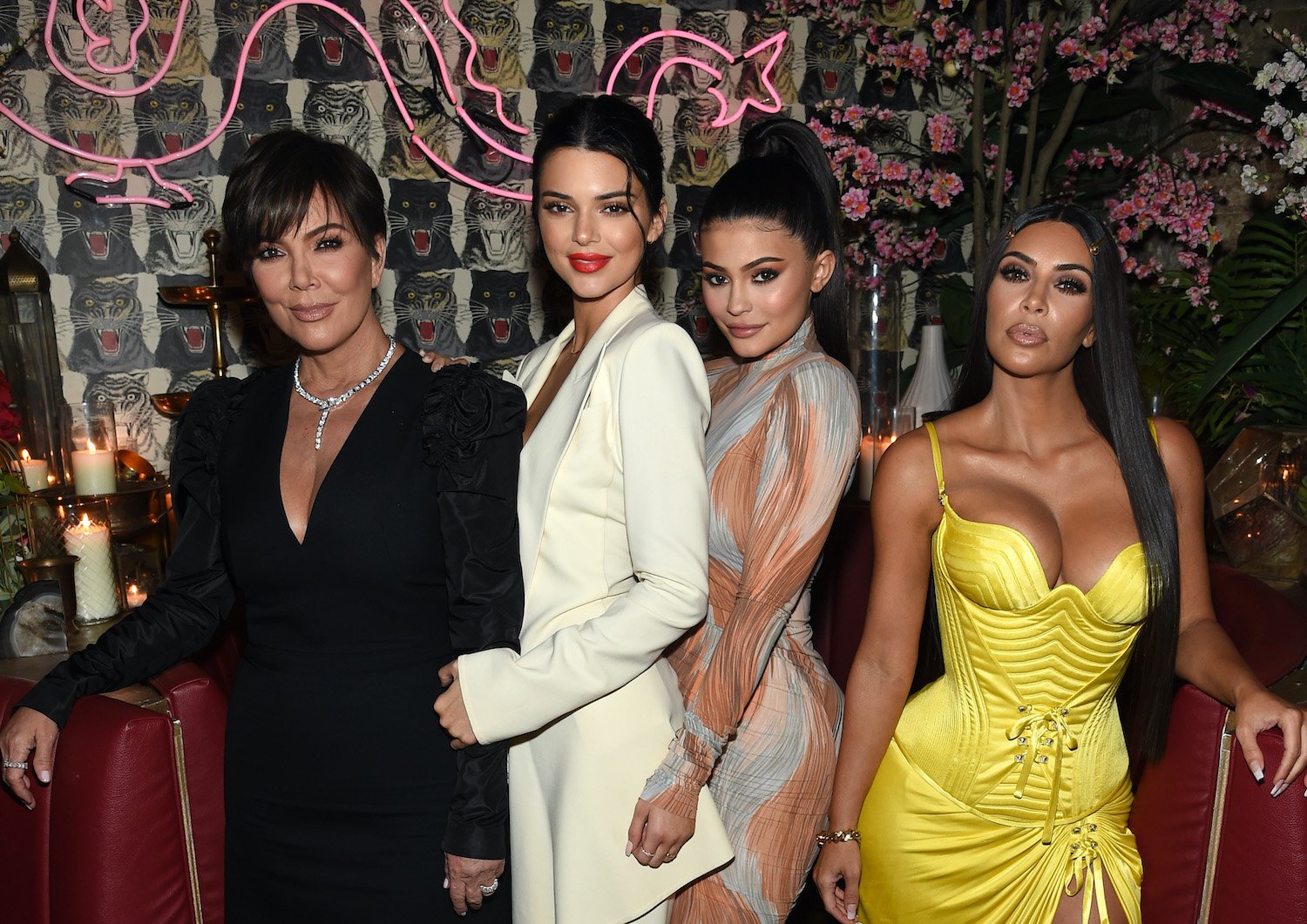 Kendall and Kylie Jenner got into a huge fight
When the family went to Palm Springs, Kendall and Kylie had a bit of a brawl. On Oct. 8's episode of Keeping Up With the Kardashians, Kris said in a confessional before the trip, "Part of my job is to make sure that the girls are getting along right now. I'm a firm believer that if there's a problem and if there's tensions amongst people, we have to get together and have some quality family time."
The "bonding session" didn't go exactly as Kris planned, however, as Kendall initially got upset with Kylie over an outfit that she hoped to wear. Instead, Kylie stole it from Kourtney Kardashian for herself.
Kendall didn't feel like she brought the right clothes for a night out. "No! I wanted to wear your brown other outfit," Kendall told Kourtney. "But then, Kylie comes in and everyone bows down to Kylie and lets her wear whatever the f*ck she wants."
The two sisters ramped up the drama when Kylie told her, "Whatever, you're a hater. You're not gonna ruin my f*cking night. I'm having a good time."
Kendall wasn't letting her get the last word. "You ruined my f*cking night, so I can do whatever the f*ck I want to all night," she said.
Things got physical
Later, Kylie refused to drive Kendall home and then things blew up after Kris' boyfriend Corey suggested they call a car for the model.
Kendall wasn't on board. "Corey, I'm not getting in a f*cking random SUV by myself," she said. The two sisters got into a full on fight, with Kylie saying, "No one promised to take you home. Why would I promise to drive you over the hill?"
Khloé revealed in the confessional, "We're just hearing high-pitched screaming [over the phone], we can't even figure out what's happening, and it just sounds really crazy."
Things then got physical, with Kendall accusing Kylie of putting her "heel into [her] f*cking neck" and Kylie saying that Kendall "f*cking slapped [her] first."
RELATED: Kendall Jenner Says She's 'Fighting' With Kylie Jenner After Kylie Posted Throwback Photo
Kris Jenner says the two should 'hash it out'
In the Oct. 15 episode of KUWTK, Kris offers up her best advice for Kylie on how to smooth things over with Kendall. Given that she's been through this before with her daughters, Kris should know what she's talking about.  
Kylie admitted, "I haven't talked to her. I would have never agreed to take her home. I would have loved to have a car. I could have done anything for her."
Kris thought that alcohol might have played a part. "Things that are said that you don't really mean to say sometimes come out when everybody's had a little too much to drink," she explained.
Kylie wasn't too worried about the scuffle, however. "I love my sister. I think that we'll figure it out just like we always do," she told her mom.
Kris agreed, saying that when they're ready to "hash it out," they can communicate better and patch things up. "I say the same thing to all of your other sisters and what I think is the best thing to do is to talk, to communicate, to somehow — when you guys are both ready — to sit together and hash it out."