'KUWTK': Why Did Kylie Jenner Brand Kendall Jenner a 'Hater' During Their Family Vacation in Palm Springs?
Palm Springs is supposed to be a drama-free place where one can relax and unwind. But during the Kardashian-Jenners' recent getaway to the desert resort city, tensions between Kendall and Kylie Jenner came to a head.
In a sneak peek for the new episode of Keeping Up With Kardashians, the Jenner sisters get into a heated argument over an outfit. Though fighting over clothes is a norm for the Jenner sisters, this argument was so intense, even we could feel the aggression.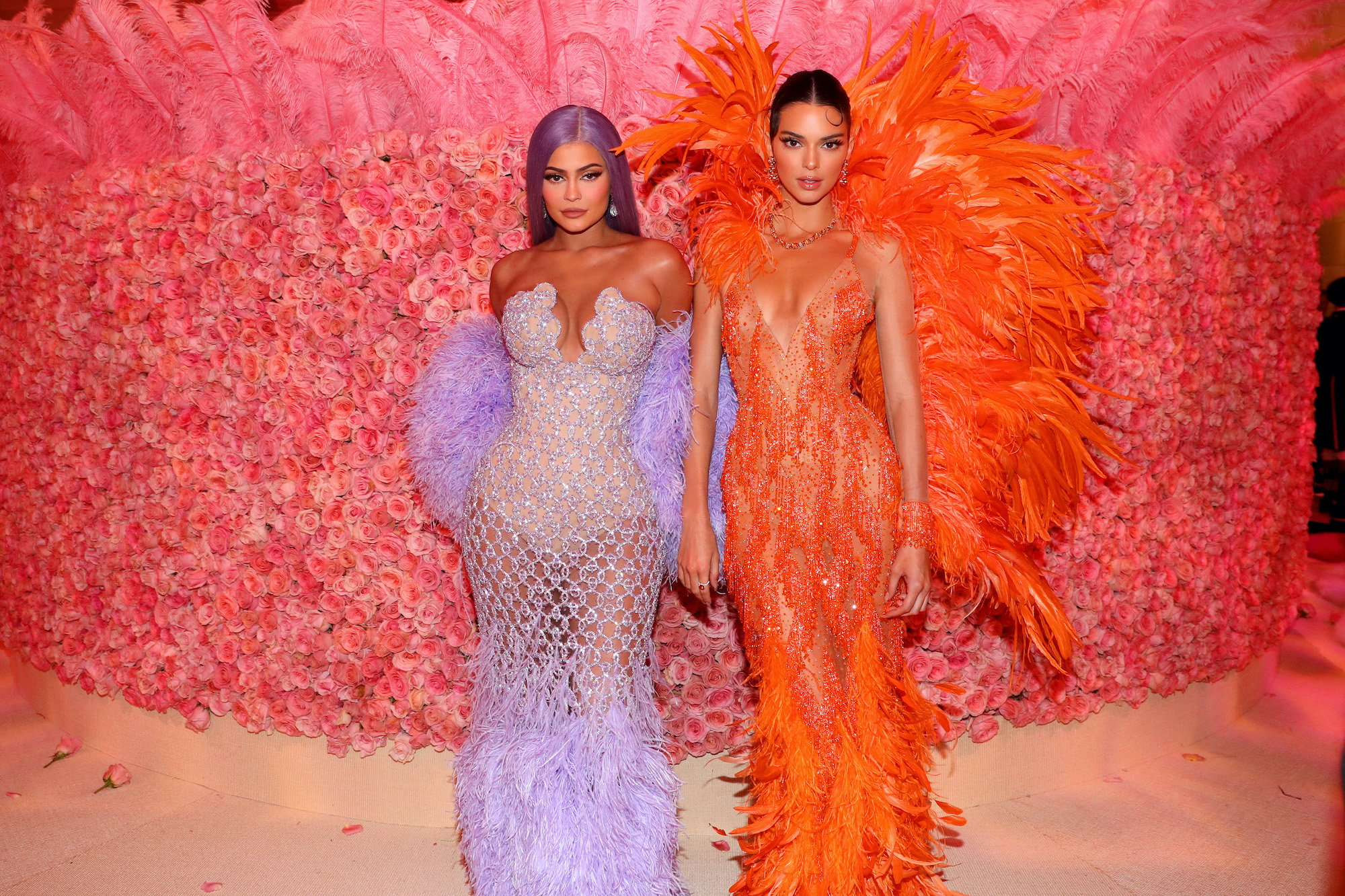 Kendall Jenner is annoyed that everyone' bows down' to Kylie
In a teaser clip of the latest KUWTK episode, Kendall and Kylie, along with the rest of their family, head to Palm Springs for a family trip.
Since they usually lounge around and relax during their stay in the desert city, the supermodel doesn't bring any clothes to go out in and goes on a hunt to find an outfit after her sisters decide to spend a night on the town.
"Whenever we're in Palm Springs, we really just stay at the house," Kendall explains. "We don't really leave the community and it's always just chill vibes. So I didn't even really think to bring something to go out in — I didn't think we were going to leave the house."
"I feel really underdressed, and I had said something earlier today that I didn't really have anything to go out in," she says in the confessional, adding that Kourtney Kardashian offers her an outfit to wear for their outing. "And Kourtney was like, 'I have so many looks, if you need to borrow anything, just come into my room and literally take whatever you want.' "
But after finding a brown outfit she likes, Kendall sees the look on Kylie, which she did not appreciate at all.
"I wanted to wear your brown other outfit, but then Kylie comes in and everyone bows down to Kylie and lets her wear whatever the f*ck she wants," Kendall complains to Kourtney. "I came in first. And you offered me those outfits first. So that's why I'm just like, annoyed."
Kylie Jenner is unbothered by her sister's outrage
As the supermodel is complaining about the makeup mogul swiping a dress she had already claimed, Kim and Kourtney Kardashian try to reassure her that she looks fine in the outfit she has on.
However, Kendall isn't convinced and becomes even more irate.
"Like, I literally look like I'm going to f*cking lunch," Kendall says. "You guys are all like, going out."
Meanwhile, Kylie is unbothered by the drama as she takes tequila shots — wearing the brown dress — with Corey Gamble. But things become heated between the Jenner sisters when Kylie tries to compliment Kendall on her outfit.
"You look cute," the Kylie Cosmetics founder says, which prompts Kendall to roll her eyes and storm off.
"Kendall! Oh, like you deserved the outfit more?" Kylie demands as she trails behind her sister.
"It was for me!" Kendall insists.
Not wanting to deal with Kendall's attitude, Kylie retorts, "Whatever, you're a hater, you're not going to ruin my f*cking night. I'm having a good time."
Kendall then shoots back with, "You ruined my f*cking night. So I can do whatever the f*ck I want to."
After Kendall retreats into her room and Kylie dances down the hallway, Khloé Kardashian quips, "This sister night is turning into just catfights left and right," adding, "At least for once, there's no beef with me and Kourt!"
Fighting over outfits is nothing new for the Jenner sisters
If you've been following the Jenner sisters for a while, then you know that they often come to blows about fashion.
Back in 2015, the reality stars got into a heated argument over a dress after Kylie wouldn't let Kendall borrow one to wear.
While going back and forth about the outfit, the supermodel called her little sister "the biggest f*cking bitch I've ever met," which Kylie replied to with, "Uh, touché!"
But Kendall got in the final word by telling Kylie's dogs, "I'm sorry your mom is such a c*nt."
The following year, Kendall told People that she and Kylie often fight over clothes and explained how their problem with sharing garments started.
"Kylie and I always fight over clothes," she said. "It's a problem. It's 'cause we grew up together, and we just grew up fighting over clothes."
That explains so much.