'KUWTK': Is Kylie Jenner Friends With Jordyn Woods Again?
Kylie Jenner and Jordyn Woods had one of the closest relationships on reality tv at one point. But that was all ruined when news broke that Khloé Kardashian's boyfriend, Tristan Thompson, had kissed Woods at a party. Now, over two years after the initial fallout, Jenner has revealed where she stands with Woods now.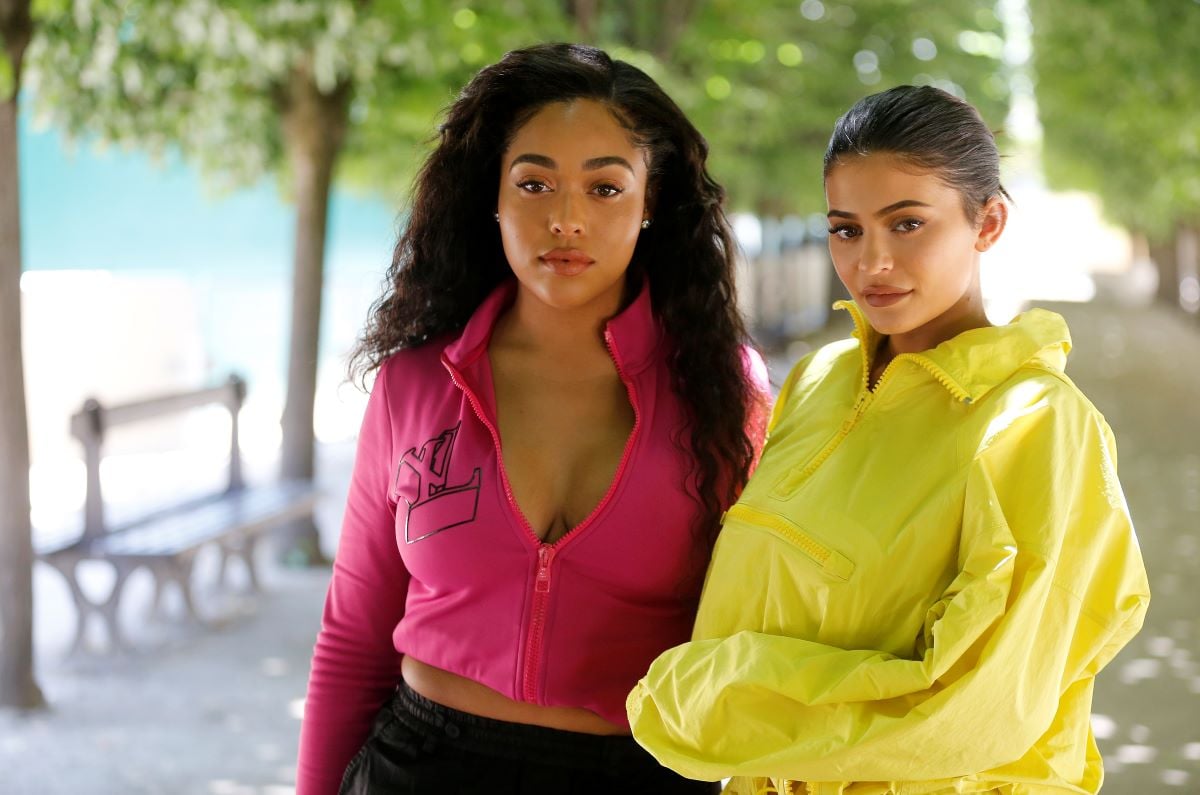 Where do Kylie Jenner, Khloé Kardashian, and Jordyn Woods stand now?
On the Keeping Up With the Kardashians reunion special, Kardashian and Jenner revealed where they stand with Woods now.
"I don't have any grudge against Jordyn," Kardashian said. "I think people make mistakes, people live and they learn."
"I have to forgive these people for me, and it's up to them to forgive themselves and be accountable and learn and hopefully don't repeat these same cycles," she added.
In fact, Kardashian doesn't mind if Jenner becomes friends with Woods again.
"My sisters matter way more to me than any grudge or issue that I would have with another individual," she said."And, if I can allow Tristan back into my life, I need to allow the same forgiveness and acceptance of other people."
Jenner, on the other hand, admitted that the slight felt like it had been done to her.
"When we were friends, we never thought that we wouldn't be friends, it was kind of an overnight thing," Jenner said. "When she did something to my family, it felt like she did something to me."
RELATED: 'KUWTK': Kylie Jenner Reveals Whether Marriage Is in Her Future
What happened between Jordyn and Tristan?
In Feb. 2019, Woods and Thompson were rumored to have kissed at a party.
"Once Tristan finally landed in Cleveland, he saw my millions of text messages," Kardashian said on an episode of Keeping up with the Kardashians of the confrontation between her and Thompson. "He already knew what was up and there was nothing else he could do but confirm it. I got my questions answered. Everyone left and Jordyn stayed. She was sitting on his lap on a chair, they were all over each other, they were handsy. They made out."
Woods addressed the situation on  Red Table Talk
"Never once was I giving him a lap dance, making out with him, sitting all over him," Woods told Jada Pinkett Smith. "It's just we're all together; we're in a group. Never once did we leave the public area, go to the bedroom, go to the bathroom."
Kylie and Jordyn Woods' friendship
For years, Jenner and Woods were best friends. Woods came to several family events and was a prominent part of Life of Kylie. She was also featured in a video Jenner made for her daughter, Stormi Webster, while she was pregnant. So, it was difficult for the two to separate.
RELATED: Kylie Jenner and Travis Scott Fuel Relationship Rumors With Latest Instagram Post
"Jordyn has been like Kylie's sister," a source told People at the time. "They were inseparable, and always together. Jordyn often helped Kylie with Stormi. Kylie was always so excited to have Jordyn around. It seems Kylie isn't sure what to do, but it seems impossible for her to keep Jordyn around."