'KUWTK': Kylie Jenner Reveals Whether Marriage Is in Her Future
Kylie Jenner's relationship status has been a topic of interest pretty much since she turned 18. Now, fans have constantly been wondering if she and the father of her child, Travis Scott, are back together and what the future looks like for the two of them. On the Keeping Up With the Kardashians reunion, Jenner gave a little more insight into what the next few years could hold for her romantically.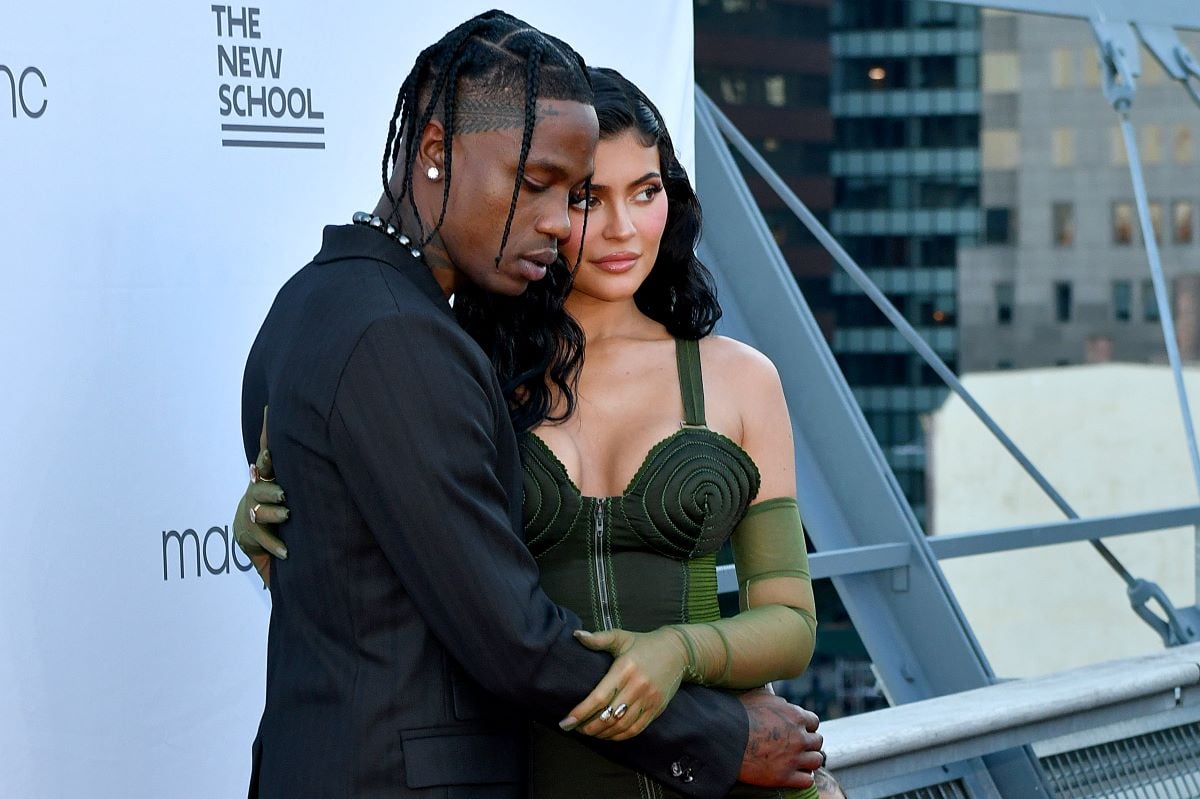 Is Kylie Jenner going to marry Travis Scott?
Last April, rumors that Jenner and Scott were engaged started circulating after Jenner was spotted wearing Cartier's solitaire LOVE engagement ring on her left ring finger. Around that time, she also posted a video of herself wearing the ring while dancing to Scott's song, "The Scotts." The rumors were never confirmed.
During the Keeping Up With the Kardashians special, Jenner was asked about her plans for marriage.
"I'm not thinking about marriage right now," she said. "But I would hope to get married one day."
Why did Travis Scott and Kylie Jenner break up?
The couple dated officially from 2017-2019. They broke up after a few cheating rumors began circulating.
"The couple has been hot and cold since their last breakup, and haven't been able to fully get on the same page again," a source told Entertainment Tonight at the time. "They are both extremely busy with different schedules and since Kylie found out about Travis messaging another girl on Instagram, the rebuilding of trust has been hard.
Ultimately, the two wanted different things at the time.
"Kylie is young, but she really wants the traditional family life," the source continued. "She has seen her older sisters with big families and multiple kids and she wants the same. She loved being at home with Travis and their daughter, Stormi Webster, more than anything. But right now, their priorities are different."
Are Travis and Kylie back together?
Fans have been speculating that Jenner and Scott are back together since Jenner flew to Miami to celebrate the rapper's birthday in May. During that time, sources close to the pair denied that anything romantic was going on.
"Kylie has always remained close with Travis even after their split, so there's no way she was skipping his birthday celebration," a source told HollywoodLife.
"Kylie will always hold a special place for Travis as the father of her daughter, but they're not officially back together despite what some may think," the source continued. "They have this great chemistry and a great connection, but they were partying, having fun and being playful. There's really nothing more to it at this point."
But recently, Jenner attended the 72nd annual Parsons Benefit at Pier 17 in New York City with Scott and their daughter Stormi. During Scott's speech, he gave Jenner a shout-out.
"Stormi, I love you and wifey, I love you," he said, according to E! 
Jenner also posted a photo from that night on Instagram that showed Scott with his arms wrapped around her.
Jenner and Scott have not publicly commented on the status of their relationship.