'KUWTK': This Is Why Kylie and Kendall Jenner Have Been Fighting So Much
After nearly 15 years on air, Keeping Up with the Kardashians is finally coming to an end in 2021. We've watched the KarJenner siblings grow up and transform before our eyes. Now, as they leave the reality show behind them, we will watch them press forward in different areas of their lives.
Though there are only a select number of KUWTK episodes left, they certainly haven't been uninteresting. Season 18 began with an explosive fight between Kim Kardashian West and Kourtney Kardashian. Now, fans have just watched and heard a chilling blow out between Kendall and Kylie Jenner.
While Kardashian West and the Poosh founder have had a tense relationship for some time, fans are a bit alarmed about the recent uptick in disagreements between Kylie and Kendall. This is why they've been fighting so much.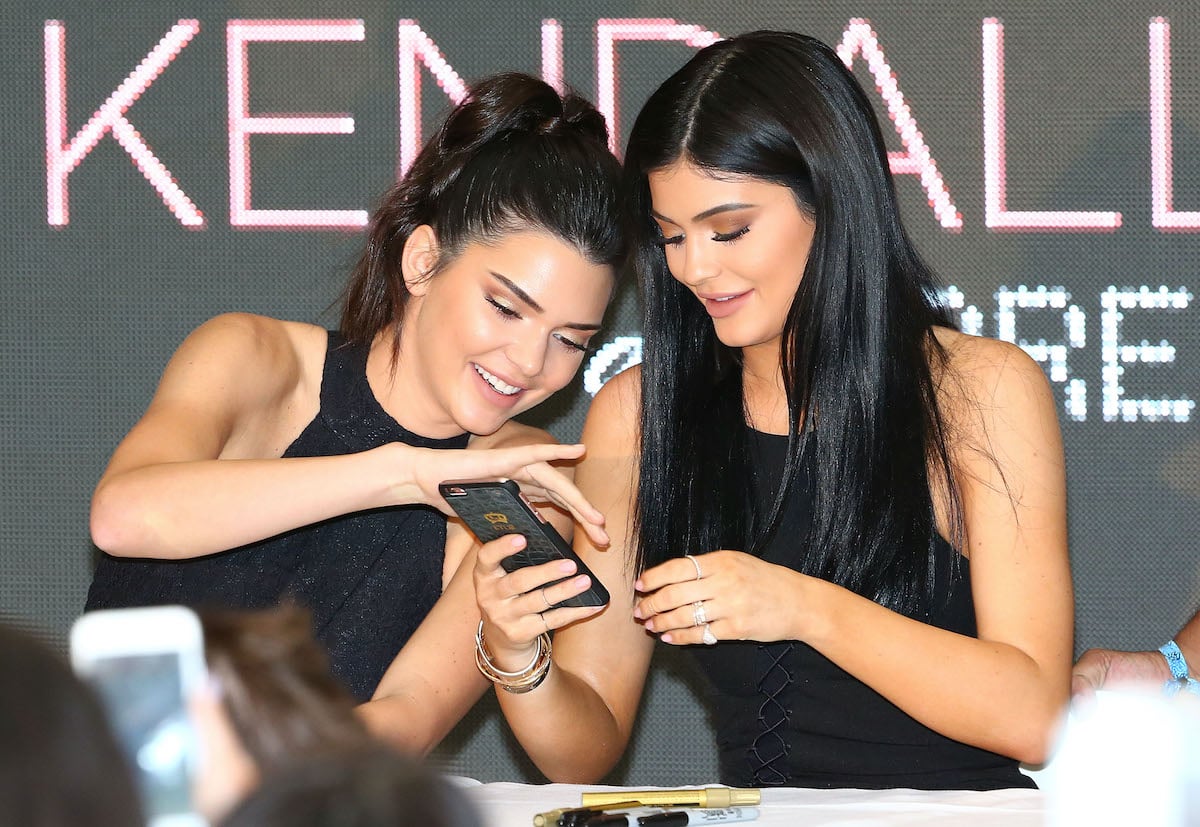 Kendall and Kylie Jenner hinted at a fight in March 2020
On March 22, just as the coronavirus (COVID-19) slammed its way into the U.S. Kyle posted a photograph on Instagram of herself and Kendall. The sisters were posed together wearing white tops and neutral makeup. The makeup mogul captioned the photo "throwback" with two heart emotions.
Though it was a cute sisterly photo, fans were stunned when Kendall responded to the pic saying, "Aren't we fighting?" Kylie responded back saying, "@Kendalljenner yes but my t*tties are sitting nice in this pic."
At the time this appeared to be a regular tiff between sisters. However, we now know that the fight Kendall was referring to with Kylie got physical.
Kylie and Kendall Jenner's explosive argument played out on 'KUWTK'
In a recent episode of KUWTK, fans watched the fight between Kendall and Kylie play out. It looks like their showdown began over an outfit and escalated when alcohol got involved.
During a family trip to Palm Springs, Kourtney offered her Kendall an outfit to wear to dinner, but Kylie scooped it up and put it on before the supermodel could get to it, setting her off. "No! I wanted to wear your brown other outfit," Kendall shouted. "But then, Kylie comes in and everyone bows down to Kylie and lets her wear whatever the f**k she wants. I literally look like I'm going to f**king lunch," Kendall said. "You guys are all going out."
Kylie was drinking and didn't seem to care about Kendall's hurt feelings. Later in the evening things got even worse. After Kylie accused her sister of being in a bad mood all day, their fight turned physical. They could be heard in the car screaming. "You put your heel into my f*cking neck!" Kendall shouted. Kylie bellowed back. "That's because you f*cking slapped me!"
This is why Kylie and Kendall Jenner have been fighting so much
One of the reasons KUWTK is coming to an end is because Kylie, Kourtney and Kim, in particular, have other things they are focused on, and it's exhausting to constantly put their lives on display. This has obviously taken a toll on everyone in the family.
Though Kylie and Kendall aren't seen on KUWTK as much because they have different contracts, it's clear that the spotlight has taken its toll on everyone.
"The shocking footage showed KUWTK coming apart at the seams," Buzzfeed News reported of the sisters increasingly vicious fights. "They'd devolved from the easily resolved disputes that punctuated earlier seasons, and into disdain."