'KUWTK': North West Looks All 'Grown Up' in Photo of Kim Kardashian and Her Kids
It has always seemed inevitable that Kim Kardashian's children would grow up in the spotlight.
It has always seemed inevitable that Kim Kardashian's children would grow up in the spotlight. Between the famous "West" last name, Kim's 225 million Instagram followers, and their controversial father Kanye, there are plenty of reasons for the paparazzi to try to keep up with the littlest Kardashians. 
While Kim and her sisters have made some effort to keep their young children away from the family's drama, they can't help but occasionally share the kids' cuteness on social media. Although this has afforded die-hard fans the opportunity to watch Kim's kids age before their eyes, many were shocked to see how grown-up first-born North West appeared in a recent Instagram photo. 
Kim Kardashian has four children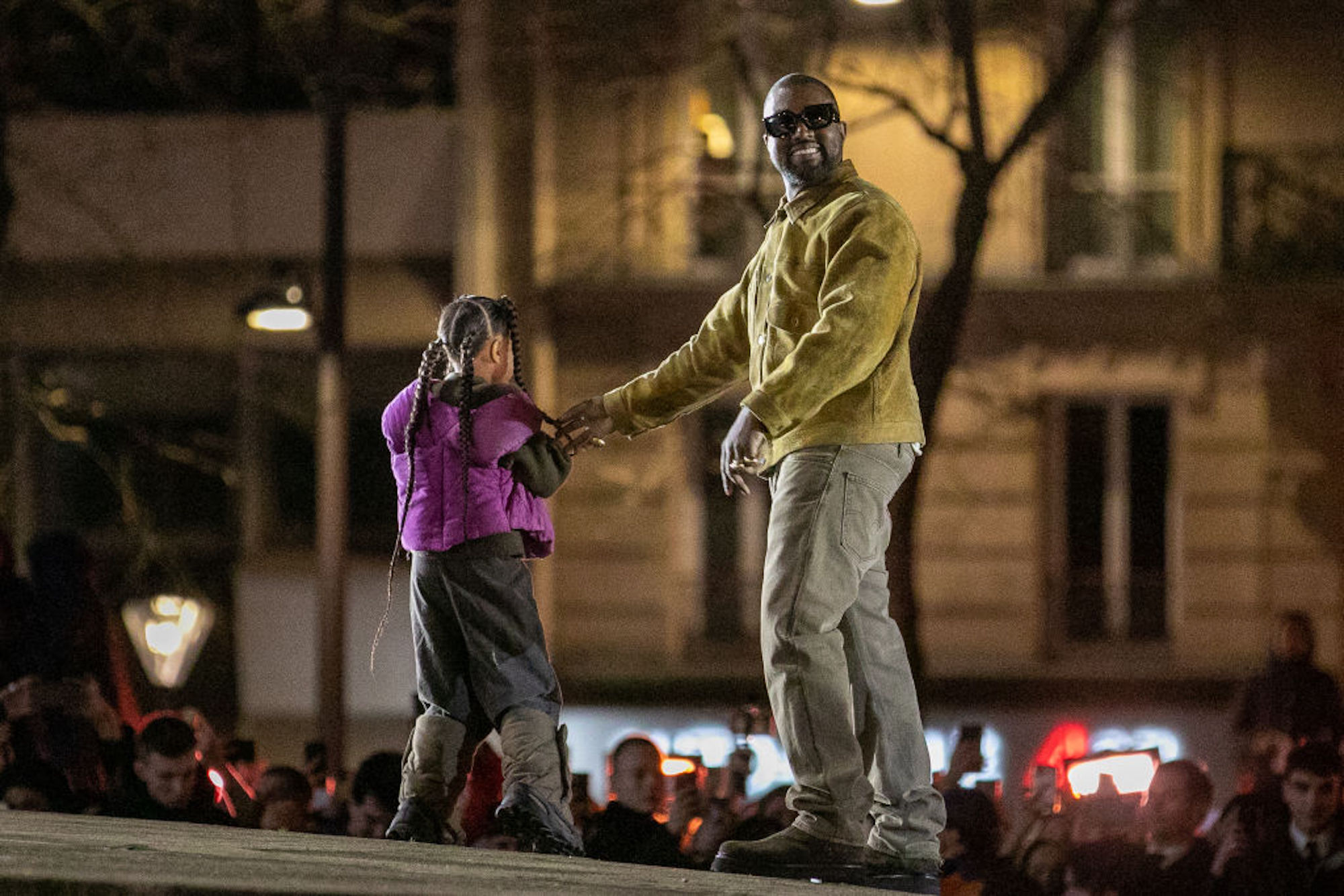 Kim Kardashian and Kanye West's 2014 wedding promised lots of stunning Instagram posts, extravagant gifts, and eccentric baby names to come. About one year before the ceremony, Kardashian had given birth to the pair's first child, North West. It wasn't long before the family grew to four, five, and then six! Each Kardashian-West baby was given luxury baby showers (of course) and a one-of-a-kind name that we've come to expect from our favorite celebrity parents. All-in-all, they were North, Saint, Chicago, and Psalm. 
Initially, the couple's naming habits were the target of ridicule. But as the kids grew up and showcased their vibrant personalities, even the harshest critics couldn't help but grow fond of the monikers. Headlines shifted focus to Kardashian and West, instead, as rumors of divorce constantly swirled and West became even more notorious for his online outbursts. 
Near the end of 2020, it was officially revealed that Kardashian was filing for divorce. Although it is always devastating to see a family split, Kardashian seems to take solace in quality time with her children. 
A recent family photo shocked fans on Reddit
On May 20, Kardashian took to Instagram and Twitter to share photos from Psalm's second birthday celebration. The construction-themed party featured Psalm in adorable workmen's uniforms and real equipment. When the pictures made their way to Reddit, reposted on r/KUWTK, fans were quick to gush over Kardashian's attention-to-detail and party planning skills. Soon, however, they were noticing something else. 
One user wrote, "North looks so grown up! They are all so cute." For many, it's hard to believe that the oldest child is already seven years old. Others can't believe she's only seven years old, with her impeccable fashion sense and bright personality making her appear beyond her years. 
In the photo, North seems to reach just below her mom's shoulders in height. u/ElectricBones wrote, "North is getting so big!! While I respect their decision to keep the kids out of the spotlight, I do hope they're featured more in the new Hulu series so we can get more of their feisty personalities!"
One thing is clear: The only direction North West is growing… is up! 
There are more Kardashians than ever to keep up with 
If you've previously struggled to remember the six Karjenner siblings, you might need flashcards for all of their kids. Kris Jenner has upgraded from her role as mom-ager to grandmom-ager, doting over her ten grandkids. 
It was recently announced that Keeping Up With the Kardashians would be filming its final season, so we'll no longer have the weekly episodes to keep us informed on all of the happenings. Still, this is far from the last we'll see of the famous family. North's personality on its own seems big enough for her own spin-off series. With her love of fashion being only rivaled by her love of spiders, she's been declared both the next Kim K and Bindi Irwin.