'KUWTK': People Are Calling This Kendall Jenner Selfie 'Embarrassing'
Keeping Up with the Kardashians has placed the Kardashian–Jenner family in the limelight for years. Kendall Jenner's presence on the show allowed her modeling career to flourish, and she also works with cosmetic products and fashion. She has millions of followers online, and the model regularly updates to maintain her influence. 
Recently, she posted a video of herself on her Instagram story. Pretty soon, fans flocked to forums to comment on the video. Specifically, many users discussed how her makeup made her look.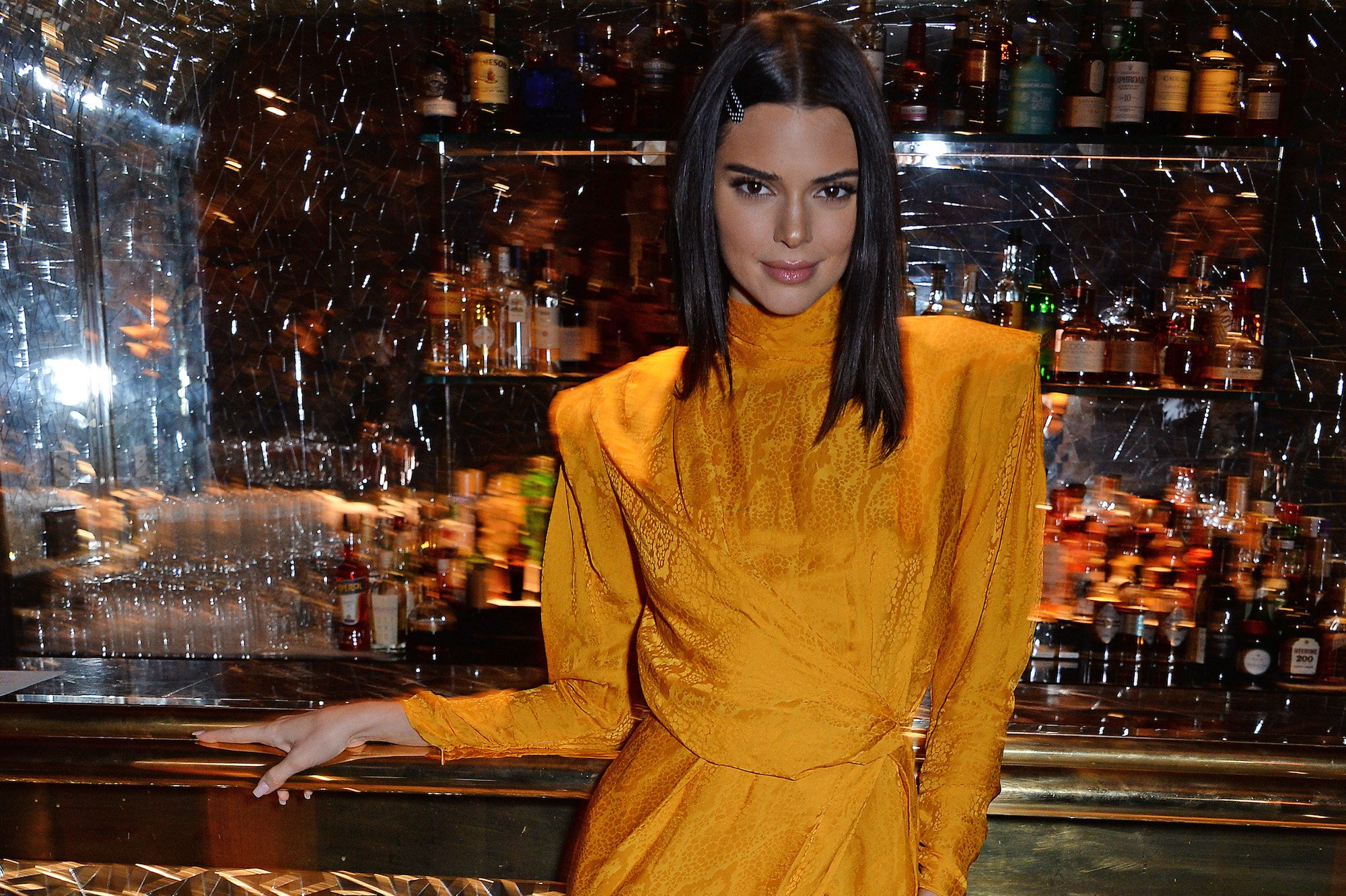 Kendall Jenner posted a video of herself online
Jenner became a model at a young age and has appeared in several magazines, such as Teen Vogue and Harper's Bazaar. She has even done some work for Victoria's Secret. Much like her sisters, the model became known for her good looks. Of course, she was quick to move to the internet to show her beauty. 
Like others in her family, she has a large presence on social media platforms like Instagram. Millions of people follow her accounts. Earlier this year, Jenner posted a video of herself extending her arm above her head and out to the side. The post received millions of views soon after it got uploaded.
According to DailyMail, Jenner recently posted a video during her winter trip with Kourtney Kardashian. The selfie-mode video showcased the model's features that she enhanced with makeup. Also, the viewer can see part of her fashionable snow gear. 
Since Jenner was in the mountains, she wrote in the caption how the altitude was messing with her. Fans can see her sitting in front of windows that reflect the mountain's viewpoint.
People began to criticize Kendall Jenner's lipstick
RELATED: Kendall Jenner May Have Had This 1 Rule at Her 25th Birthday Party So the Public Wouldn't Find Out About It
Besides modeling, many people know Jenner for promoting cosmetics. She teamed up with sister Kylie Jenner's Kylie Cosmetics. Despite her knowledge of makeup, some fans have had criticisms about her choices. Dozens of people on the internet had something to say about her video from her trip to the mountains. 
On Reddit, users wrote their opinions about her appearance. Some of them focused on her lipstick, with the original poster of the thread stating that Jenner looks like she has a "chocolate milk mustache." In the video, her lips are pink, but there is a brown line over the top lip.
Several users commented, saying that the over-line was too much. They even compared the look to a child getting cracked lips in the winter. Some people began to question the family's style of makeup, and others found it amusing. "This is genuinely embarrassing for her. It looks actually ridiculous," one user wrote. 
Rumors of plastic surgery resurfaced
Other Reddit users in the thread brought up the rumors that Jenner received plastic surgery. Fans have wondered for a long time if she had work done on her face. However, Jenner has denied such claims. She stated that she is a model, so it would not make sense for her to get facial reconstruction.
However, many fans still are convinced that Jenner had at least a nose job and lip filler. Some have speculated that she only enhanced her natural features, so the work remains subtle. However, it is possible that her appearance is completely organic. Given her opposition to Kylie Jenner's lip fillers after her sister first got them, it's possible the elder Jenner is telling the truth about her lack of cosmetic procedures.
Some feel that being a model does not put plastic surgery out of the realm of possibility. One user on the thread commented that even if she did not have facial reconstruction, she still changed her entire look. There are fans that are annoyed by her continued denial, as they're convinced she's had work done. "And it's not like anyone would be mad if she was just honest about it. I hate how she denies everything," a Reddit user stated.