'KUWTK': People on Instagram Recreating Kim and Kourtney's Fight Made It Even Better
It's been a few weeks since sisters Kim and Kourtney Kardashian had their physical altercation, and even longer since it happened in real-time, but fans and critics alike cannot stop talking about it. While there have been a lot of sisterly spats on and off-screen in the 17 previous seasons of Keeping Up With the Kardashians, this is the first time things have escalated to blows, kicks, and even some blood.
It's no surprise then that the spoofs of the brawl have been rolling in, and fans are here for it.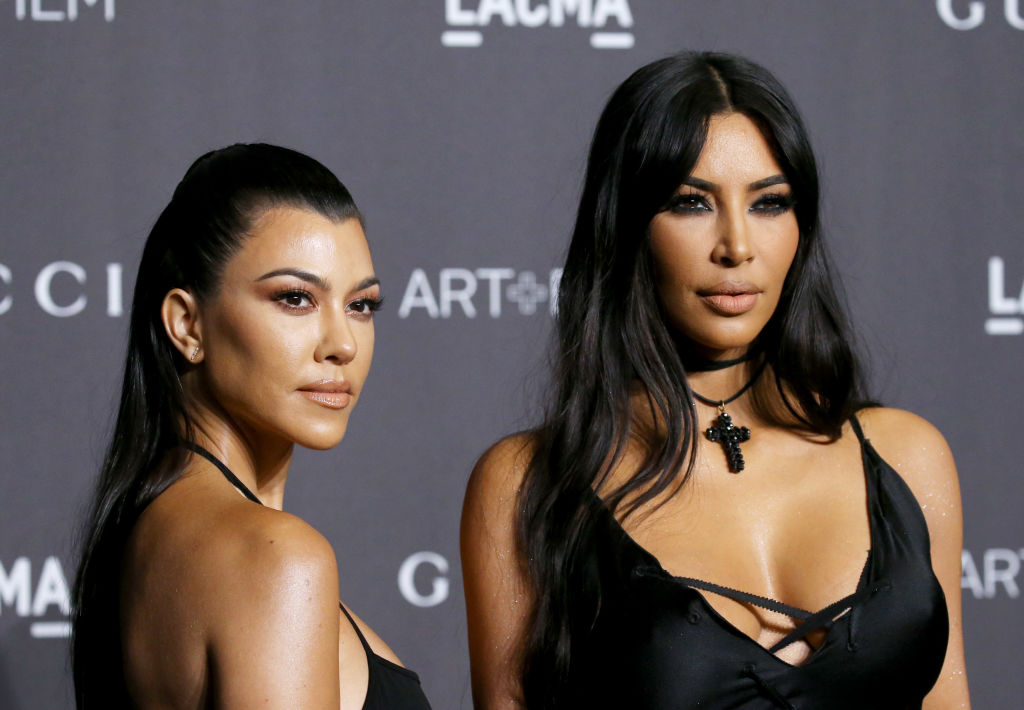 Benito Skinner took on the role of each Kardashian to recreate the Kardashian fight
Benito Skinner is a Brooklyn-based actor and content creator that frequently does impressions of pop culture figures, as well as creating his own characters. Just days ago he released a spoof trailer for the 18th season of KUWTK and the fight segment did not disappoint.
Highlights of his take on the scene include: Kris Jenner (with way too much contouring on her cheeks and gloves that are devil-like claws) filming and egging the fight on, Kim Kardashian West ripping through her shirt like the Hulk to reveal fake muscles, and Khloé Kardashian relentlessly scrubbing a cartoon makeup imprint off the wall. 
The video already has over 611,000 views and 2,000 comments, most of which are either praising his take on the family, pointing out brilliant tidbits from the video, or sharing thoughts on the real Kardashians.
TikTok makes it easier than ever to spoof the Kardashians
For fans that don't have the imitation and makeup skills that Benito does, there is TikTok. The app lets users create mini-videos and with ease of the ready and available sound clip from the fight scene already on the app, fans had a ball. One TikTok parody, in particular, became the subject of a recent Reddit thread with the title: "Y'all I don't think their fight can ever NOT be funny! Some people on IG recreated it and I'm dyin." The parody features a Kim Kardashian West with obvious butt stuffing and, of course, a Khloé scrubbing the wall. It's all in the details. 
The audio clip has been used by thousands of TikTok users, some of whom had to get a little creative without enough participants to cast as sisters for the scene. Many reenacted it solo using clever camera cuts while others used the audio with videos of dogs, cats, and even horses fighting. Even the Jonas brothers got in on the fun, putting their own spin on playing out the scene.
One Kardashian fight spoof cast each sister as an inanimate object
A content creator by the name of Reggie Ray shared his own take on the scene. Like many others, he played each sister himself, but with a twist: the sisters he wasn't playing in each shot were replaced by an inanimate object. Kourtney was an ironing board, Kim an oversized stuffed black panther, and Kendall was both a Fedora and an Olive Garden bag. His object for Khloé was inspired by her recent promotional snafus: a bottle of Febreze.
The video cuts back and forth. One minute he's Kim fighting an ironing board, the next he's Kourtney fighting the panther, all while the fedora and bottle of Febreze watch on. He knocked his fans dead with the video.
"Goodbye and Good f*cking night. It's too many things to talk about one. I have real tears for this," one commenter wrote on Instagram. "Somebody please come get him…I'm rollin!!!!" another posted. Many more tagged their friends to come to watch it too.
Some fans have speculated on whether the fight was real or just a publicity stunt. Either way, it certainly did the trick and got people talking about the Kardashians yet again, and gave content creators a little piece of internet gold in the process.