'KUWTK': Photo of Kim Kardashian and Psalm West Has Fans Convinced Her Son Has 'An Old Soul'
Kim Kardashian, who audiences best know from her decade-long career in reality TV, became a mother in 2013.
Kim Kardashian, who audiences best know from her decade-long career in reality TV, became a mother in 2013.
The Keeping Up with the Kardashians celebrity gave birth to her firstborn child, daughter North, on June 15, 2013. Kardashian has three other children: Son Saint, daughter Chicago, and her son Psalm. And it's her youngest child, Psalm, who fans claim is an old soul. And some people even think Psalm embodies one of Kardashian's long-lost relatives. 
Psalm West was born in 2019 via a surrogate
Kardashian has openly shared about her struggles with some of her earlier pregnancies. "When I was pregnant with my daughter North, I had a condition called preeclampsia or toxemia, which is basically when the mom's organs start to shut down," Kardashian told The Independent. 
After her second child, Saint, was born, she says she had to go through five major surgical operations to "fix the damage that all of that did on the inside."
The Independent reports that Kardashian had previously frozen some of her own embryos, but that her doctors refused to assist her with using those embryos after her first two pregnancies. "They were like, 'We won't even put an embryo in you – that would be like malpractice,'" she told the publication.
Thus, Kardashian chose to use a surrogate for her last two children. "Since [Kardashian and her then-husband Kanye West] had another embryo, Kim and Kanye always knew they wanted to try and implant that embryo too," a source told People. "They hoped to work with the same gestational carrier [that they used for Chicago West], but it didn't work out this time. They are working with a second carrier."
That carrier gave birth on May 9, 2019, and Kardashian and West named their son Psalm.
Kim Kardashian believes her son might be a reincarnated relative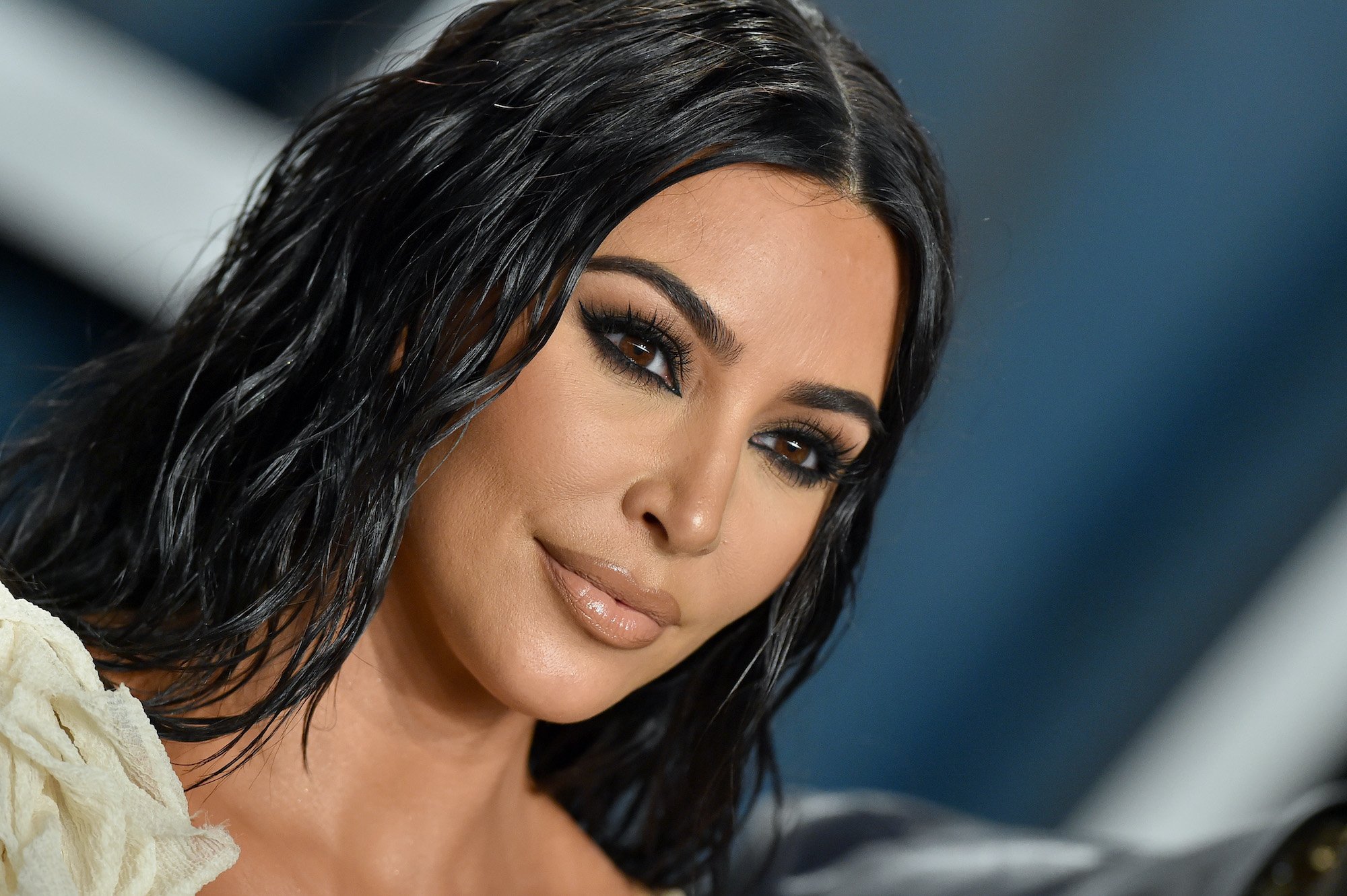 Robert Kardashian Sr. was an American attorney and previously married to Kris Kardashian, the matriarch of the reality TV family. He was the father of Kourtney, Kim,  Khloé and Rob Kardashian, but passed away due to esophageal cancer in 2003.
In an exclusive interview with E!, Kim shared something surprising that connects her son Psalm with her dad. Kardashian tells the outlet that while she was in Bali, she visited a blind medium. At the time, Kardashian's surrogate was pregnant with Psalm, but Kardashian was still keeping the news a secret.
"[The medium] came up to me and said that I was gonna have another son and that it was gonna be my father reincarnated," says Kardashian. 
And that wasn't the last time someone said that Psalm was Kardashian's reborn father. "Multiple people that had no idea…have come up to my baby to say that [Psalm is] a family member reincarnated," Kardashian said. "So my whole family, all the time, thinks it's my dad and is just so emotional and close to him."
Fans agree that Psalm has an "old soul"
While not everyone might believe that Psalm is a reincarnated Robert Kardashian, many fans do think the baby has the spirit of an older person.
On the social media platform Reddit, people posted a photo of Psalm in celebration of the toddler's second birthday.
"This kid has an old soul," writes Reddit user visitoronearth95. "Like he's seen it all and done it all."
"He really is," another user replied. "He's got 'reincarnated from a very hard life' written all over his face."
Finally, Reddit user lambsstillscream tied those comments back to Kardashian's reincarnation theory. "Didn't [Kardashian] see a medium in Bali who told her her next child would be her father reincarnated?," the user wrote. "I could be getting it mixed up but I fully believe it.