'KUWTK': Scott Disick Looking for Treatment After Suing Rehab Facility for Leaked Photos
Earlier this week, news broke that Scott Disick had checked into a rehab facility. But shortly after the information made its way to headlines, the Keeping up with the Kardashians star checked himself out of the facility. Now, he is reportedly planning on suing over the leaked photos.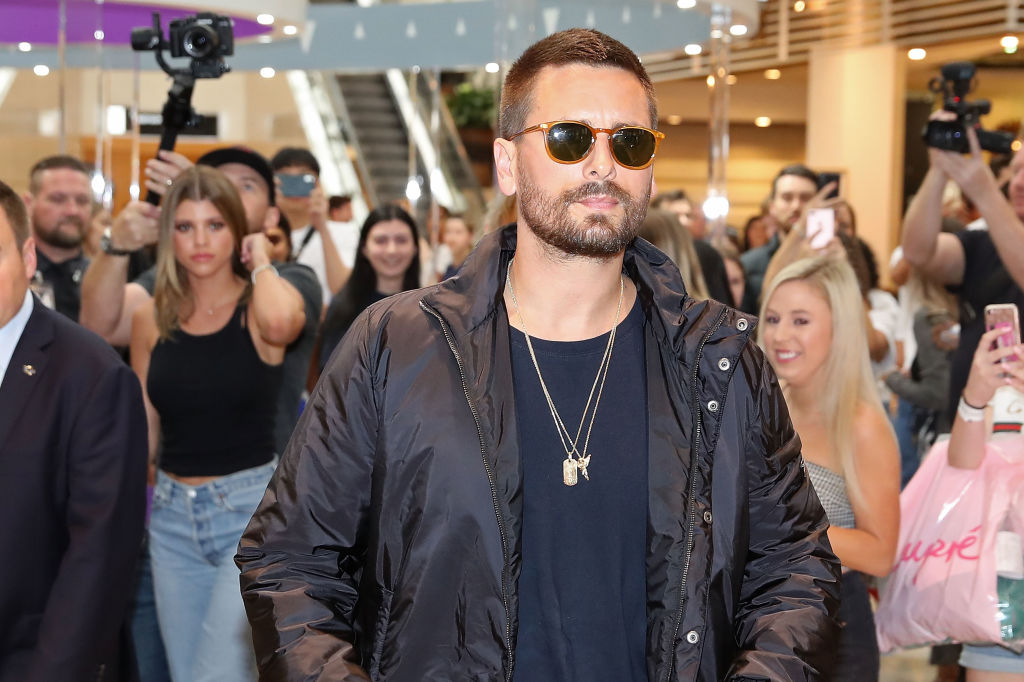 Scott Disick checks into rehab
Disick reportedly checked into a Colorado treatment facility for alcohol and cocaine abuse on Apr. 28, according to the Daily Mail. He had to be tested for coronavirus (COVID-19) before being allowed to join the rest of the population at the rehab facility.
The star went to the facility to deal with past traumas.
"In an effort to finally come to terms and deal with the pain that Scott has been silently suffering for many years due to the sudden death of his mother, followed by the death of his father 3 months later, Scott made the decision to check himself into a rehab facility last week to work on his past traumas," his lawyer Marty Singer told People. "He did not check-in for any alcohol or cocaine abuse."
Scott Disick suing rehab facility
After photos of Disick at the facility leaked, the reality star is reportedly planning to sue.
"Shockingly as a result of the HIPA violation of the facility and his violation of privacy, he has checked himself out and is immediately returning home," Singer continued. "We are alarmed by this extreme invasion of privacy and plan to take immediate legal action."
What's next for Scott?
Disick wasn't able to get the help he needed by leaving the facility so quickly, but he is still "committed to getting better" and "will do anything to help himself be the right type of man and father, but being somewhere where photos are released is not a safe place for him," a source told People.
Disick is looking for the right atmosphere in order to really heal.
"He needs to be safe and secure," the source continued. "He needs to be somewhere private where he can work on the things that are keeping him from being who he wants to be. He can't get there if he's not safe, which is why he left."
"But don't think that means that he isn't doing something," the source said. "He's looking into his next steps. He's talking to a lot of people who can give him psychological, emotional, physical, and spiritual health. He knows he needs all four."
The source said that though Disick is better than he was a few years ago, he still needs help.
"He needs a lot of healing," the source continued. "He's in a lot of pain, and he's drifting right now. He wants to be the man and the father he was created to be, but he's falling very short right now. So he's been taking care of that. He needed help. And it's really unfortunate that he was chased out of rehab like he was."
How do the Kardashians feel about Scott Disick going to rehab?
Though Kourtney Kardashian and Disick are no longer together, the two do share three children and are still a big part of one another's lives. The Kardashians have been extremely supportive of Disick on his journey to getting healthy.
"His family couldn't possibly be any more supportive of him. Everyone loves him and wants him to get better, and that includes everyone," the source said. "The entire Kardashian family is in his corner and wants him to get things turned around. He's got a support system, no matter what."