'KUWTK': Scott Disick Made the Best Kardashian Prank Last For Months
Over the years, the family of Keeping Up With the Kardashians fame has practically become reality television royalty. Their long-running show has been a fan favorite for years, and millions of people were sad to learn that it is ending after 20 seasons.
During the course of the show, we have seen the entire family and even some of their friends grow and evolve, and it is almost as like they are a part of our lives. Fans have watched intently as the Kardashians have gone through good times and bad, including marriages, divorces, births, and even death.
We love learning what is going on in their daily lives, and after such a long time on the show, it is safe to assume that they are happy to share it with us. It is amazing to see just how close the family members are, and they are there to support each other through everything that comes their way.
One of the best storylines ever on Keeping Up With the Kardashians was when the oldest daughter, Kourtney, and her then-boyfriend, Scott Disick, played a practical joke on Kris Jenner. Let's talk about how Scott made the best Kardashian prank ever last for months.
The family members love to prank each other on 'KUWTK'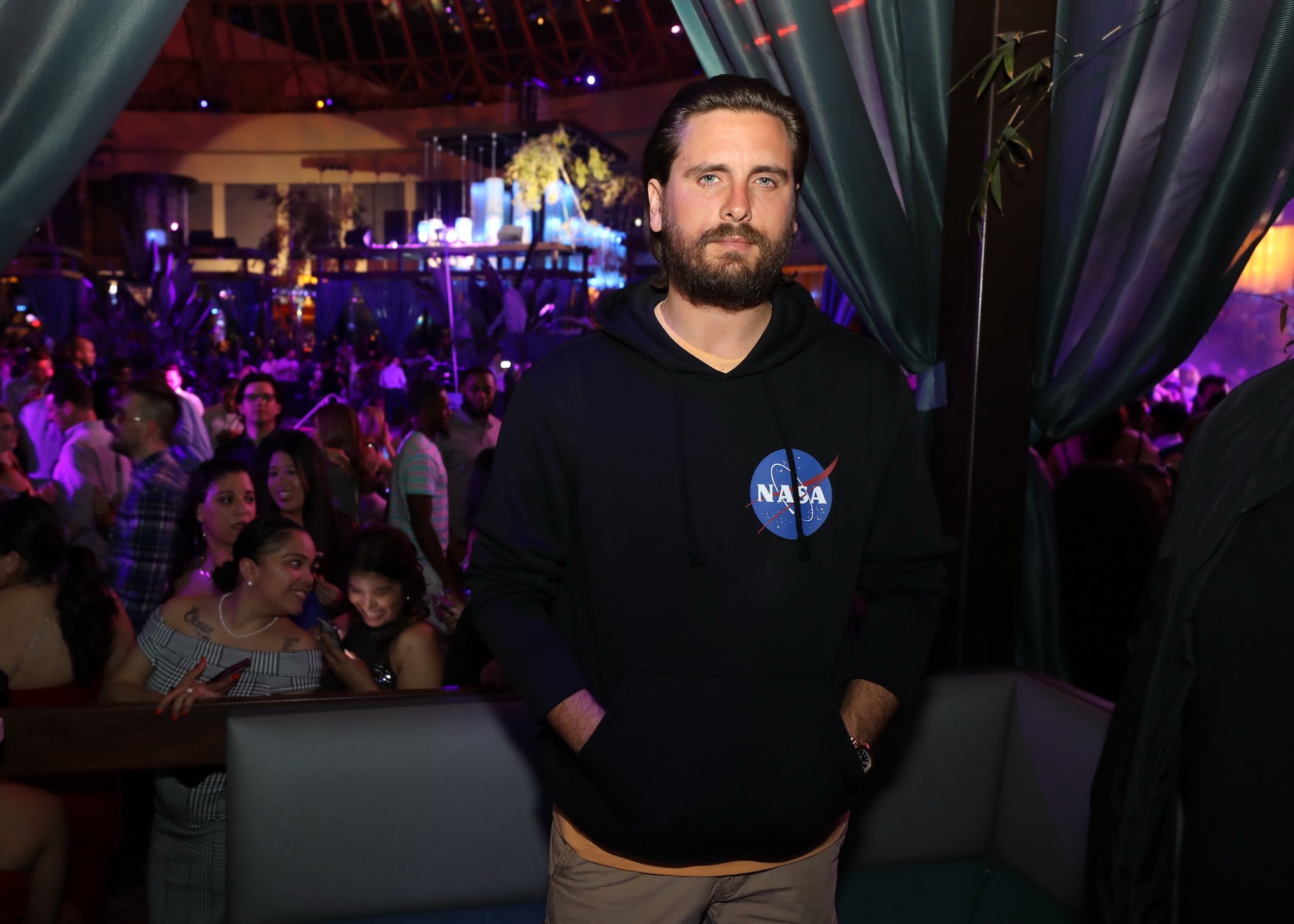 When a family spends pretty much all of their time in front of the cameras, they have to find a way to keep things as good-natured and interesting as possible.
Even with the fair amount of drama that occurs, the Kardashian-Jenners are about as close as any large family can be, and one of the ways they show their affection is by playing practical jokes on each other. What have they done? There was the time that the family was on a trip to Thailand, and like any teenagers, Kendall and Kylie were getting annoyed with their parents.
So, as a result, they decided to pretend that they were "missing", sending everyone into a frenzy until they let the family know that they were in fact safe and just hiding out for a while. Fans will definitely remember the time that Kim and Kylie convinced their mom, who wasn't feeling well, that Kourtney was poisoning her, and she fell for it.
Looks like the Kar-Jenner family really enjoys some good-natured fun.
Scott Disick made the best Kardashian prank last for months
As funny as the other pranks are, it was actually Disick who managed to pull off the best one. What did he do? Well, according to Bustle, Kourtney's ex decided to impersonate Todd Kraines, an old family friend, and drive Kris nuts for a while with prank calls. Unknown to the real Kraines, Disick was constantly placing calls to Kris, exclaiming "Auntie Kris! It's me! Todd Kraines!"
He would talk in a comical, high-pitched voice, and although Kraines knew the family, Kris couldn't understand why he was phoning her, or why he would call her "Auntie Kris."
It turns out that Disick didn't even know that Kraines was a real person, and he was only playing the prank because Kourtney told him to. Even so, fans can agree that it was one of the most hilarious storylines in the history of the show.
Scott Disick's prank comes full circle
As fans will recall, the prank went on for months, and Kris even reached out to Kraines asking him if he was the one making the calls. They couldn't figure out what was going on, and finally, Kraines found out the truth. Instead of telling Kris what happened, he went along with it as Disick continued the prank, and he had a lot of fun along the way.
Eventually, everything worked out for the best, with Kraines spending some time with his old friends, even joining them on a vacation. It is great that the family knows how to have a good time and how they have such a wonderful sense of humor.