'KUWTK': Scott Disick Reveals He Made Kourtney Kardashian His 'Priority' While Dating Sofia Richie
Kourtney Kardashian and Scott Disick officially broke up in 2015. However, the exes remained friends for the sake of their three children- Mason Disick, Penelope Disick, and Reign Disick. Additionally, they work together on Keeping Up With the Kardashians.
 Eventually, Disick and Sofia Richie started dating in 2017. However, the pair ended their relationship in June 2020. In a clip from KUWTK's final season, the Poosh founder's baby daddy explained why his relationship with the 22-year-old model didn't work out.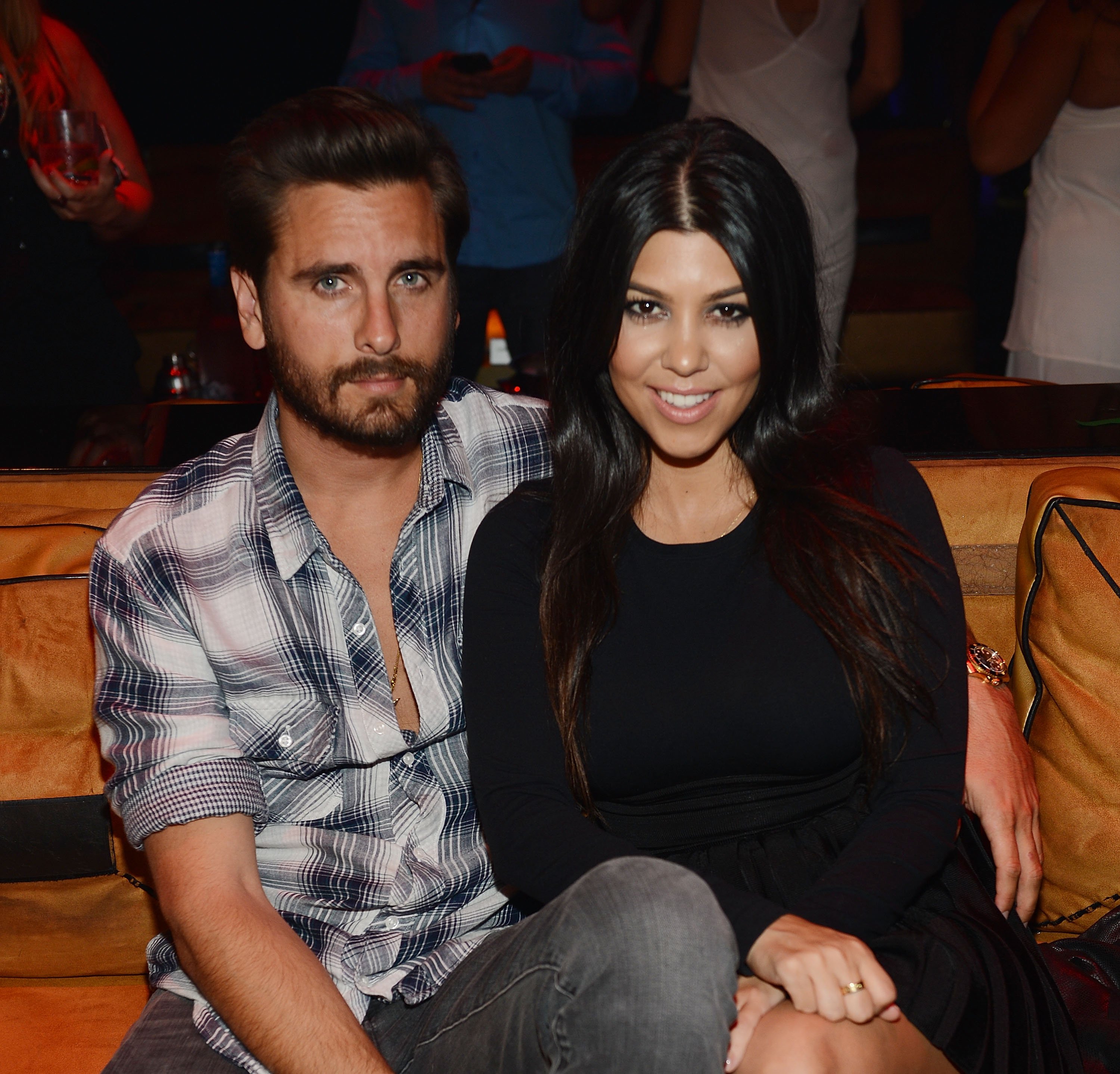 Scott Disick and Sofia Richie appeared on 'KUWTK' with Kourtney Kardashian
Disick and Richie made their debut as a couple in Sept. 2017. After several months of rumors, the E! star posted a photo of him and Lionel Richie's daughter on Instagram, per Seventeen. Despite their 15-year age difference (the reality star is 37), they shared many romantic moments on social media. Throughout their relationship, the couple traveled to stunning locations in Miami and Mexico. As the romance became more serious, Disick started opening up about dating Richie to his ex and her mom, Kris Jenner. 
Although her boyfriend remained on KUWTK during their relationship, the model infamously stayed away from the cameras. When Disick traveled on family vacations with the Kardashian-Jenners, Richie often stayed behind. However, she decided to join Disick, Kardashian, and their kids in Finland while shooting KUWTK. The episode, which aired in Oct. 2019, showed the relationship between the Flip It Like Disick star's ex and current girlfriend.
While Richie's time on the show was seemingly positive, she shared in Feb. 2020 that she wouldn't appear in any more episodes of KUWTK. She also confirmed that the decision had nothing to do with Kardashian and Disick's co-parenting relationship. The model said she planned on pursuing acting at the time. 
Kourtney and Scott discussed his breakup with Sofia Richie on 'KUWTK' 
After three years together, Disick and Richie ended their relationship. Initially, neither of them shared what caused the breakup. However, Disick entered a rehab facility in Colorado during the height of the COVID-19 pandemic. When he left the facility, he spent a lot of time with Kardashian and their kids. 
During quarantine, Disick joined his ex's family to shoot the final season of KUWTK. While discussing his breakup with Richie, he told Kardashian that their friendship ultimately affected his relationship with the actor. 
"I don't think I can do it the other way around," Disick admitted to Kardashian. "But I've always been clear that my priority has been my children, my life with them, and I even put it out there that taking care of you is one of my priorities."
Scott Disick said Sofia Richie was a 'trooper' during their relationship
In the clip from KUWTK, Disick continued to say that he admired how Richie tried to make their relationship work. Although he prioritized Kardashian and his kids, he said the model was a "trooper" during their romance. However, after briefly reuniting in July 2020, the pair officially ended their relationship the following August. 
Since their split, Disick has moved on to Lisa Rinna's 19-year-old daughter Amelia Hamlin. Nonetheless, he's made it clear that he's ready to settle down with Kardashian one day. During one scene from season 20 of KUWTK, Disick said he would marry his ex whenever she's ready. The mother of three is currently dating Travis Barker.