'KUWTK' Fans Are Pissed the Show Is Postponed Until September
After only six episodes of Keeping Up with the Kardashians (KUWTK) season 18, the show has gone on hiatus. Though the KarJenners had stated previously that they were continuing to film in quarantine, it looks like fans will have to wait quite a while until those promised episodes air. Now, loyal fans of the Kardashians …
After only six episodes of Keeping Up with the Kardashians (KUWTK) season 18, the show has gone on hiatus. Though the KarJenners had stated previously that they were continuing to film in quarantine, it looks like fans will have to wait quite a while until those promised episodes air. Now, loyal fans of the Kardashians and Jenners are expressing their outrage that the show has been placed on hold. Furthermore, they have begun to speculate on the reasoning behind this decision.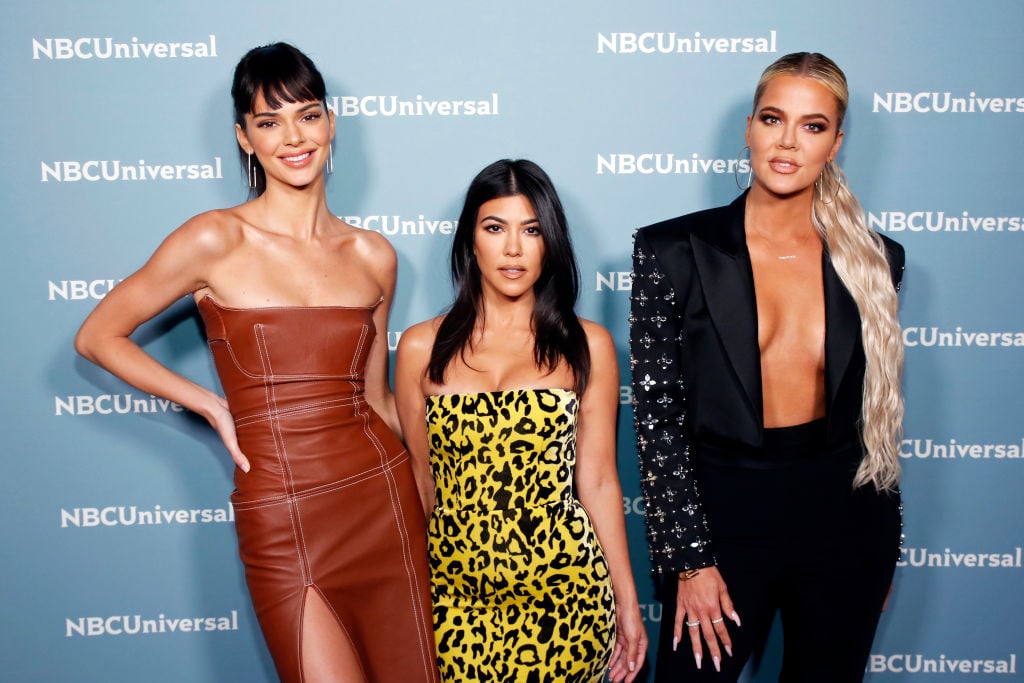 'Keeping Up with the Kardashians' is postponed until September
On April 30, 2020, it was announced that the remainder of KUWTK Season 18 would not be returning for many months. Fans were shocked to discover that new episodes of the long-time reality show aren't hitting airways until September of 2020. "KUWTK Returns in September. Now more than ever, this family will find a way to come together ❤️ New episodes of #KUWTK start in September on E!" a post on the show's Instagram page reads alongside video clips of what else is coming during Season 18.
'KUWTK' fans are pissed about the Season 18 hiatus
Seeing the announcement, fans of KUWTK were not at all pleased and began to make their feelings known. "Worst decision y'all could have made! Have fun with low ratings when everyone is out of quarantine in September and back to work with no time to watch shows," one person wrote about the show on Instagram. "Are you serious 😤 we just got the season back and now you guys pull this, 😩😤😤" another person added.
"Y'all so cancelled for this 😂😂 this the only thing that was keeping me going on quarantine," yet another person declared. "Why until September?? yall were keeping me going during this quarantine 😭😭😭😭😭," viewer person added. Other fans of KUWTK declared that the KarJenners may have not have had the option of postponing. Because of the coronavirus (COVID-19), most of California is shut down and that may have caused the season 18 hiatus.
Is COVID-19 aka coronavirus to blame?
"I think they had to delay it because of the Coronavirus," one person speculated after seeing the hoards of negative comments. "They did not do this on purpose! The show was still being recorded when the coronavirus started to spread so they had to stop for their own safety they won't give importance to a TV show and people's comments more than their health and safety," someone said, defending the KarJenners decision to not air new episodes of KUWTK for months.
However, some people weren't buying the coronavirus argument. They began speculating that KUWTK had low ratings for Season 18 and this was Kris Jenner's way of increasing views down the road. Others speculated that switching from airing new episodes from Sundays to Thursdays didn't help with ratings thus the famous family was taking a different approach.
Is this a PR move to combat low ratings?
Furthermore, other fans argued that there are more completed episodes of KUWTK Season 18 because they'd seen previews for them. "The sneak peeks of future episodes show that they have more to share. Might not be done with the complete season but definitely more than 6 episodes lol," one person wrote. Who knows the real reason for the hiatus of KUWTK. But, for now, fans will have to keep themselves entertained with reruns.