'KUWTK' Fans Believe They Know Why Kourtney Kardashian Took so Long to Quit the Show
Season 18 of Keeping Up with the Kardashians (KUWTK) is only a week in and already there's been a fight between Kourtney Kardashian and Kim Kardashian West.
Season 18 of Keeping Up with the Kardashians (KUWTK) is only a week in and already there's been a fight between Kourtney Kardashian and Kim Kardashian West. Once again, the sisters were fighting about Kardashian's work ethic. The Poosh founder has made it clear that she's fed up with filming and wants to spend more time with her three kids. Her younger Kardashian siblings understand her boundaries, but don't appreciate when she shirks her filming duties and they have to pick up her slack.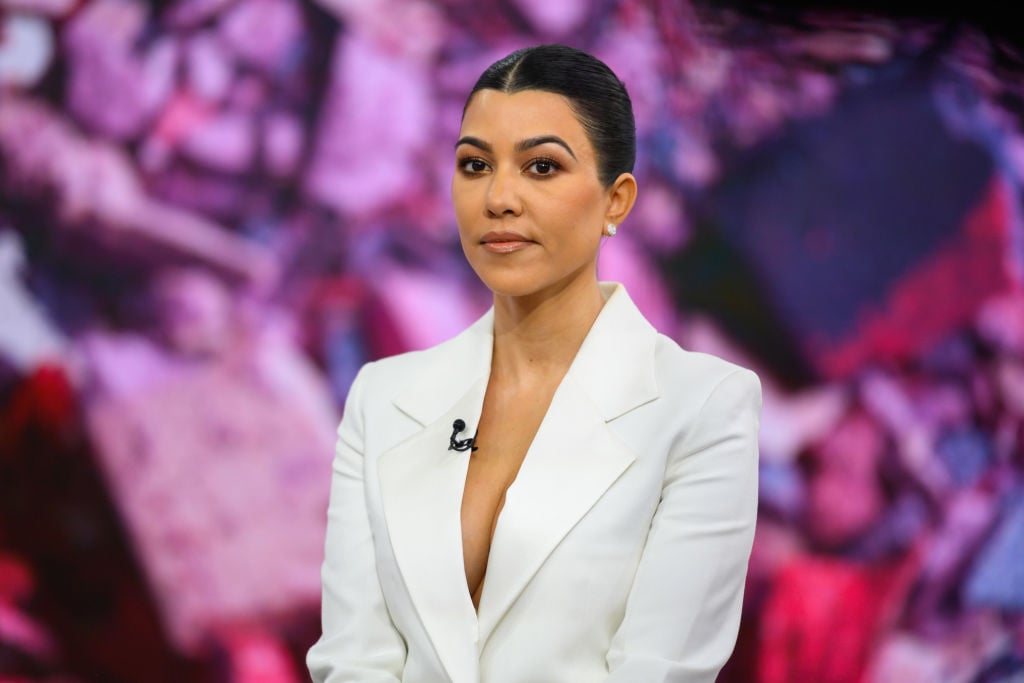 The 'KUWTK' season 18 fight
Things finally came to a head during the season 18 premiere of KUWTK. Kardashian West was talking to her sister, Kendall Jenner about Kylie Jenner staying home from the Balmain fashion show because she was sick. The KKW Beauty owner said that their momager, Kris Jenner, couldn't understand the billionaire's decision because she was used to her and Khloé Kardashian attending events even if they were deathly ill.
Kourtney Kardashian reveals she quit 'KUWTK' on Twitter
This comment was overheard by Kourtney Kardashian and things quickly took a turn for the worse. Screaming ensured before the sisters got into an outright catfight. After seeing the season 18 premiere, KUWTK fans were split on whose side to take. But, a large majority of them felt that it was time for her to leave the show, because it's clear that she's not happy. "Kourtney Kardashian just needs to quit the da*n show. I'm over her not wanting to film," one fan wrote on Twitter. The eldest KarJenner quickly clapped back at the tweet. "I did. Bye," she fired back.
It seems that Kourtney Kardashian quitting the show was inevitable. There have been tensions between her and her Kardashian sisters for multiple seasons now. But, if the Poosh owner was really hellbent on quitting, why did it take so long to reach this point? Recently, KUWTK fans have been speculating that it all comes down to money.
The eldest KarJenner makes more money from the show than from Poosh
Though the mom of three is wealthy, most of her income comes from the show. Though she founded her own lifestyle brand, it's not doing super well by KarJenner standards. Furthermore, lifestyle brands aren't known for their longevity. Kourtney Kardashian may be a millionaire, but her net worth is the smallest of all five sisters and most of the money comes from her involvement on KUWTK. Though she can make money as an influencer, that money pales in comparison to the money she makes as a cast member and producer of the popular reality TV show.
"I think maybe she has no huge amount of income without the show. But she wants to keep lifestyle and is forced to do the show because of it. I think over the years on several episodes they were trying to get her to work on another business so when the shows stop she'll have money coming in. Poosh isn't doing that well. That's why she's really miserable. It's her own fault. They all prepared but Kourtney didn't and now she's miserable cause she has to continue the show for money and she wants to really live a private life," one fan wrote on Instagram after watching the KUWTK season 18 fight.
'Keeping Up with the Kardashians' fans think it's all about the money
"And I think Kourtney is really insecure that all her sisters have successful businesses and careers apart from the show. Kim is just dropping the tea and Kourtney is embarrassed,👏👏👏👏👏" another person co-signed. Of course, thanks to Kris Jenner we know that the Kourtney Kardashian didn't quit KUWTK for long. During a recent visit to The Ellen Degeneres Show, she mentioned that her eldest child just needed a break and was feeling unappreciated. She also joked that money had been the thing to lure her back.
While money may not be the only thing that stopped Kourtney Kardashian from quitting KUWTK prior to season 18, we'd wager it was a huge factor. Only time will tell when the eldest KarJenner returns to the show and the lifestyle that she is accustomed to.