'KUWTK': Some Fans Actually Miss the Kardashians Constantly Flaunting Their Riches
The Kardashians did a lot — on Keeping Up with the Kardashians and elsewhere — to promote themselves as successful.
You don't know what you've got 'til it's gone. For years, the Kardashians were reviled for their out-of-touch approach to flaunting their wealth every chance they got.
Critics and fans alike were often taken aback by extravagant displays of excess even in times when the world around them was facing tragedy. The Kardashians did a lot — on Keeping Up with the Kardashians and elsewhere — to promote themselves as successful, but in the process, they also often looked as if they were in a protective bubble, untouched by the realities that many of their fans dealt with on a daily basis. 
Now, however, some fans are taking it all back and wish the Kardashians' delightfully flashy ways would make a comeback. 
'KUWTK' premiered when the Kardashian-Jenner sisters were relatively unknown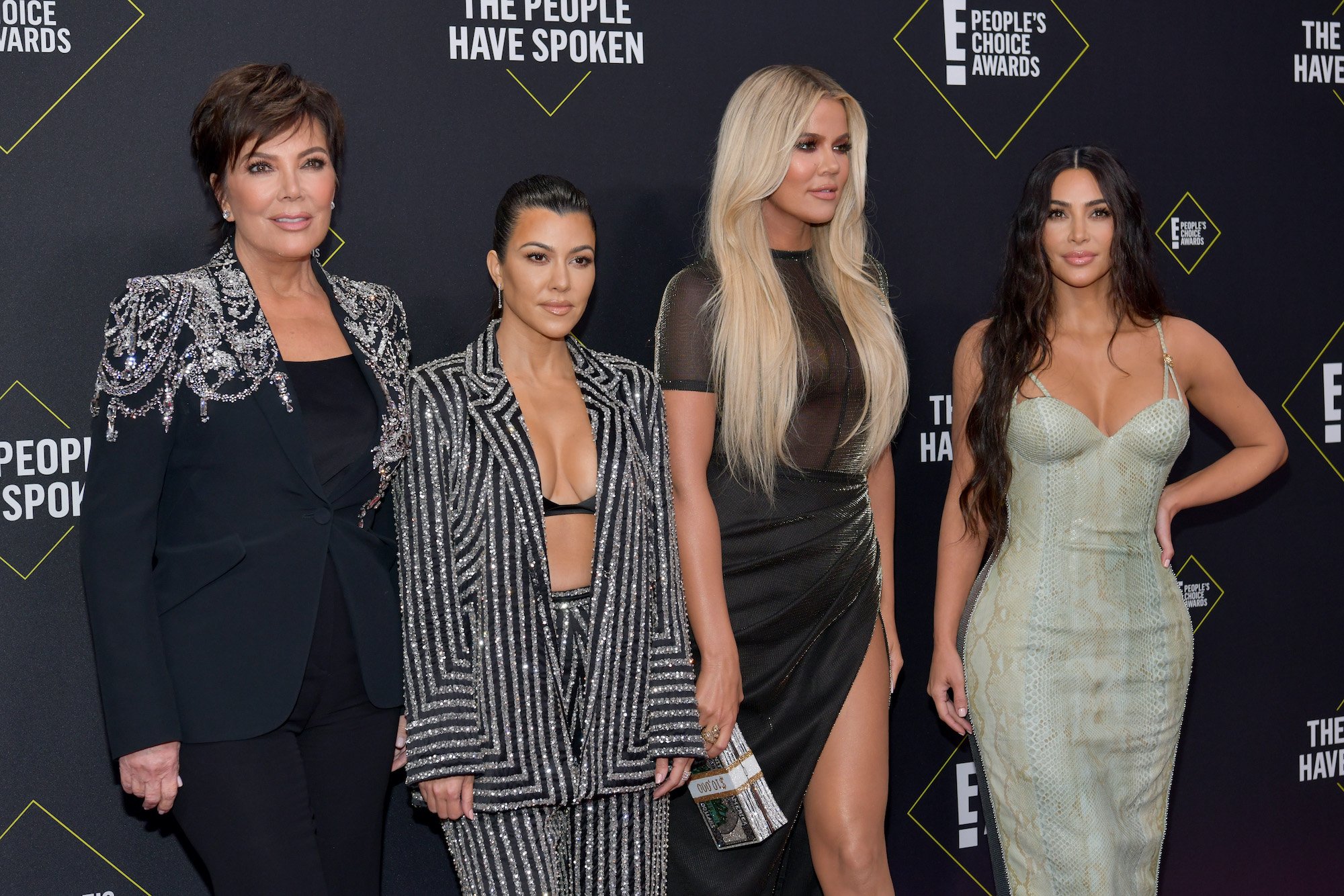 It's hard to imagine now, but the Kardashians were not always a household name. In fact, when KUWTK premiered way back in 2006, most people had no idea who the family was.
Some people had a passing recognition of the name Robert Kardashian, the criminal defense attorney and once-patriarch of the family, but he had died in 2003 and even at his most famous moment — working on the O.J. Simpson trial — he had never reached anything close to the level of fame his family would achieve. 
Kim Kardashian had made some headlines as one of the rising class of socialites populating the tabloid covers, but it would have been hard to distinguish her from any of the other starlets of the day for most Americans. Even when her 2007 sex tape leak made her the talk of the town, the Kardashians were still seen as a passing fad. After all, who would want to watch a reality show about a bunch of rich people they'd never heard of. 
It turns out, lots of people wanted to do exactly that. 
'KUWTK' has shown a life of excess and status
From its inception, KUWTK was a show about living vicariously through the lives of the rich and (not quite yet) famous. As MTV's Cribs or Lifestyles of the Rich and Famous showed us, there has long been a desire to go behind closed doors and peek into the lavish lifestyle of wealthy people.
Those earlier shows, however, often focused a single episode on a star's life in a clearly scripted and carefully curated way. We might see Missy Elliot's fish tank armchair or a closet full of designer purses and be impressed, but it was a fleeting moment that didn't seem like a major commentary on the featured star's entire personality. 
KUWTK was different. It was the same family week after week, and the show — while obviously embellishing at times — showed off their real lives. This wasn't a quick tour designed to show off their bling. This was their everyday life! Their constant travel, designer clothes, lavish parties, and grand houses full of staff to cater to their whims began to grate on viewers' nerves. 
Some fans want old 'KUWTK' vibes back 
Now that KUWTK is officially coming to a close, some fans are yearning for earlier days. Sure, seeing a rich family claw their way into the spotlight and continue to flaunt their wealth regardless of the global circumstances had some downsides, but now that the tone has shifted, fans realize they may have enjoyed it more than they thought. 
A Reddit thread about the latest — and last — season, started out by pointing to the tone-deaf nature of watching the family weather a pandemic with very little disruption to their lives. "[S]eeing their staff delivering food with masks etc feels so icky to watch," the original post exclaimed. 
However, one fan starting waxing nostalgic: "Back in the early days and early seasons, I found it so fascinating with how rich and glamorous their lives were. They were rich and famous for no reason, it was so interesting to watch."
Remembering one particularly exciting episode, the fan said, "I remember an episode were Kim had a shopping addiction and spent like 20k at once, that was so entertaining back then but now days everything has changed. When they show off all their money and luxury items it just seems gross and tacky now."