'KUWTK': Sources Say Khloé Kardashian and Tristan Thompson are Not Officially Together Yet
Khloé Kardashian has been through a lot when it comes to trying to find love. Her relationship with Tristan Thompson alone has been filled with highs and lows. When Thompson cheated on Kardashian with Kylie Jenner's former best friend Jordyn Woods, it seemed like their relationship was done for good. But now, all the signs are pointing to Kardashian and Thompson getting back together. Though a reunion seems pretty inevitable at this point, sources are saying that the couple is not officially together yet.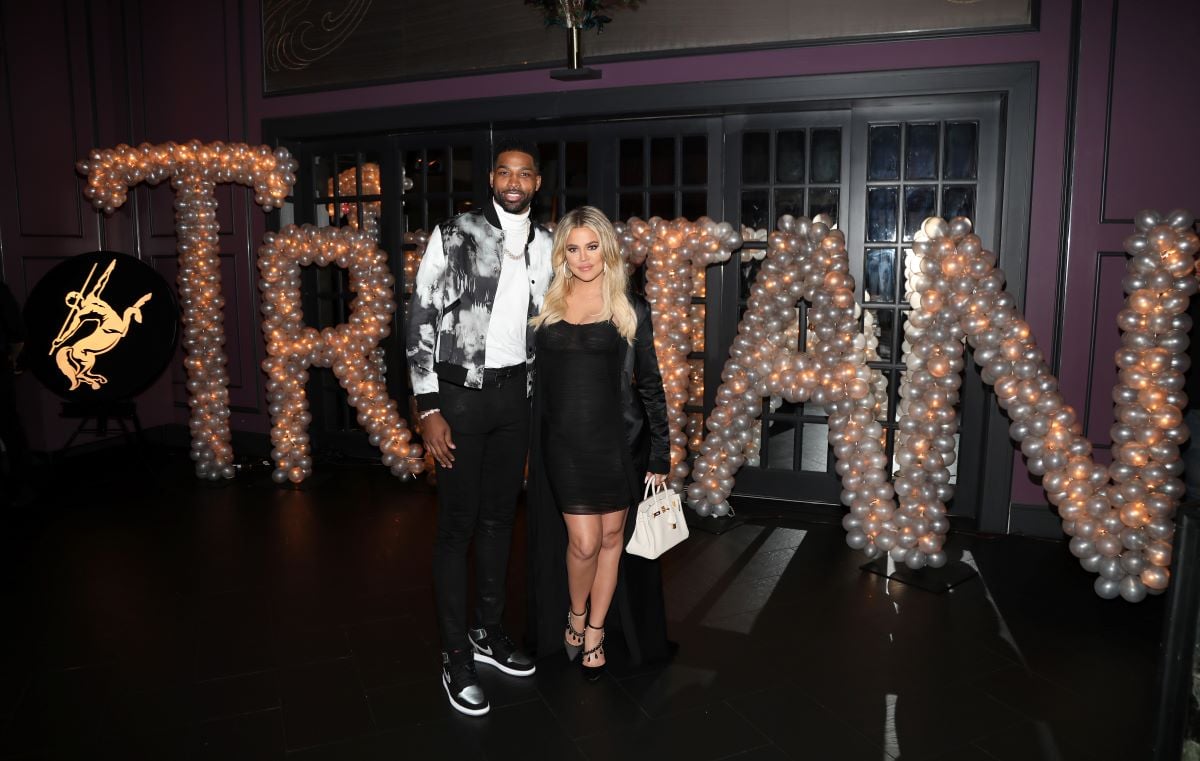 What happened between Khloé Kardashian and Tristan Thompson?
When Kardashian and Thompson started dating, things were going smoothly. It wasn't until Kardashian got pregnant that the real problems started to arise. When Kardashian was about to give birth, pictures of Thompson with other women started surfacing. Despite this, Kardashian stayed with Thompson. Later, Thompson was caught kissing Woods at a party. This was the last straw for Kardashian and she left him.
Tristan didn't want to lose Khloé
Thompson never gave up on getting back with Kardashian.
"Tristan is still trying to get Khloé back. He hasn't made a big secret of the fact that he wants another chance with her, he's not over her," a source told HollywoodLife. "Khloé has continually shot him down but Tristan is persistent. He deeply regrets losing Khloé and is very open about it, he doesn't seem ready to give up."
As time went on, the two began spending more time together with and without their daughter, True.
RELATED: Critics Slam Khloé Kardashian's Birthday Party: 'Creepy' Giant Inflatable Head Doesn't Look Like Her
"Khloé and Tristan's relationship is getting better and better as more time has gone on," a source told the outlet. "It's taken a lot of work but they're communicating more and are in a better place. They discuss co-parenting all of the time. They talk daily, a lot of times multiple times a day. Tristan has been seeing True and Khloé both as much as he can."
Rumors that Khloé and Tristan are engaged
Recently, Kardashian and Tristan reignited the rumors that they were back together when Kardashian posted a picture of her wearing an enormous ring to her Instagram. Fans were quick to spot the rock and question if she was engaged or not.
Khloe and Tristan's relationship status
Thompson also fueled the relationship rumors by posting a sweet message to Kardashian on her birthday.
"I'm wise enough now to know, you came into my life to show me just what it means to be an incredible person," he wrote. "I appreciate how I am able to learn from and grow because of you. I thank God for the beautiful and loving woman you are to everyone, especially our daughter True. You deserve the world Koko! True and I love you, mama. Happy Birthday @khloekardashian."
RELATED: Fans Weigh in on Khloé Kardashian's Ever-Changing Face and New Hair Color in Latest Instagram Pics
Though all signs are pointing to a reconciliation, sources close to the couple told Entertainment Tonight that despite reports saying otherwise, the two are not officially back together.
"They're all family," the source said. "Everyone gets along and everyone has the kids' best interests in mind."
The two may not be together yet, but as they spend more time with one another and co-parent their daughter, things may change.