'KUWTK' Teaser Hints That Kourtney Kardashian and Scott Disick Might Be Planning for Another Baby
Could there be another Kardashian-Jenner on the way? A newly-released trailer for the upcoming season of Keeping Up With the Kardashians has many fans asking that very question.
In it, Kim Kardashian West claims she heard Kourtney Kardashian and Scott Disick were planning to have another baby — from the Talentless designer himself. She begins to press them on whether it's true as a speechless Kardashian looks on.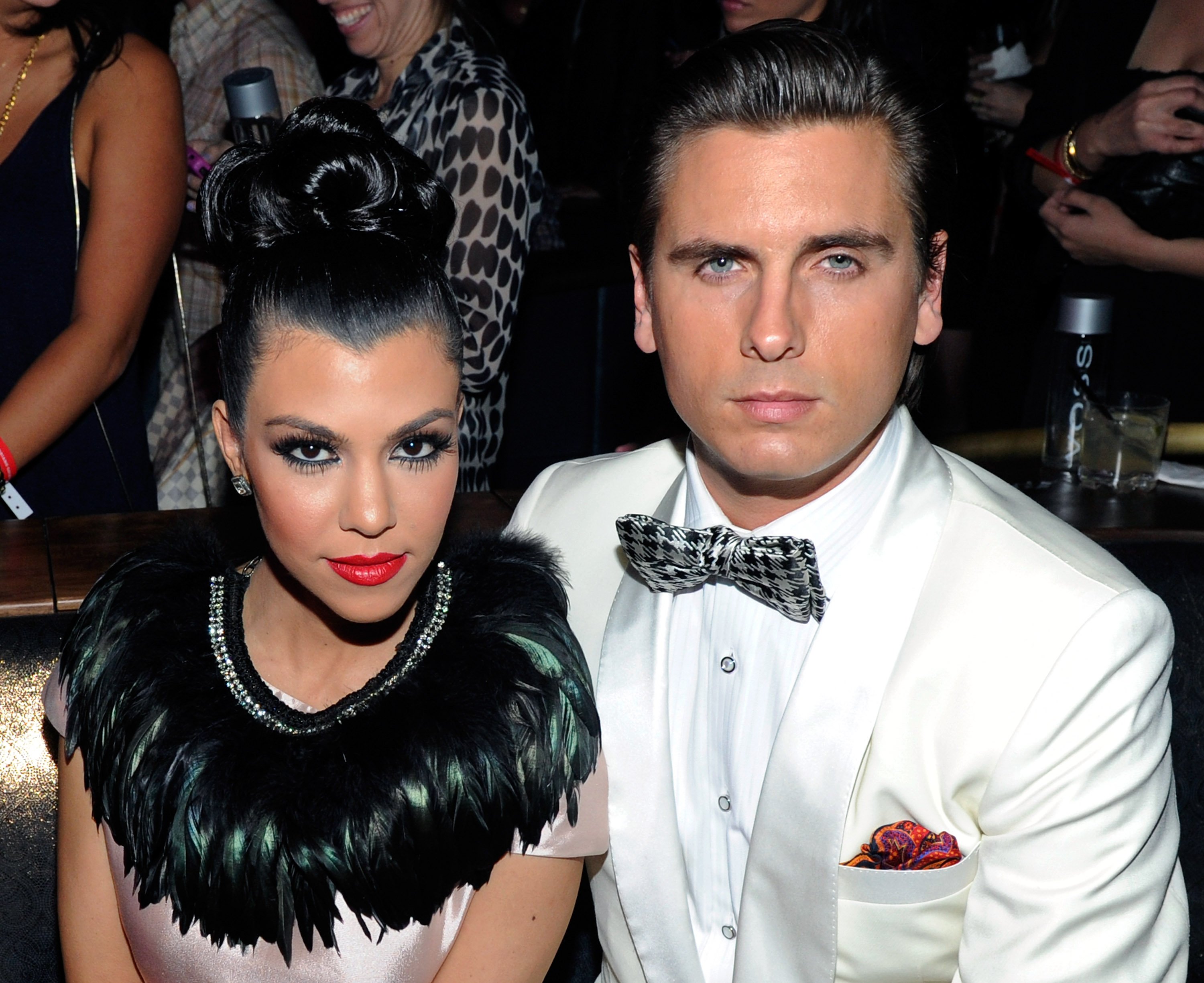 Kourtney Kardashian and Scott Disick already have a big family
Kardashian and Disick are the parents of three children: Mason, 10, Penelope, 8, and Reign, 5. The pair began dating in 2006 after being introduced through a mutual friend and went on to welcome their kids in the following years.
Their relationship played out across several seasons of KUWTK, including the births of their children and many of their breakups. Finally, after years of being off and on, Kardashian broke up with Disick in 2015 after he was caught partying with a group of women, including his ex-girlfriend Chloe Bartoli.
But despite the breakup, the pair has remained close. They co-parent their children together and have even made moves in recent weeks that have convinced fans that they might reconcile soon. This includes flirty comments on social media and taking several trips throughout the summer of 2020.
Are Kourtney Kardashian and Scott Disick planning to have another baby?
In the aforementioned trailer, which came out on Sept. 15, several members of the Kardashian-Jenner family are shown hanging out together, including Kris Jenner, Disick, and Kim, Khloé, and Kourtney Kardashian.
At one point, Kim mentions to her sister that she heard Disick talking about having more babies with her. "Scott's like, 'We're going for baby number four.' Is that serious? I wanna know," she asks Kardashian. Before she could answer, Khloé came flat out and asked, "Are you pregnant?" But the clip cuts just as she was about to respond.
What Kourtney Kardashian has said about having more kids
Back in January, Kardashian signaled she was open to having a fourth child. The comments came when she posted a photo on Instagram that convinced fans she was expecting. When one person directly asked if she was, she wrote back: "No I wish."
She faced similar speculation in April after posting another photo on social media. But she also denied that she was pregnant. "Put the blessing out there though," she added.
Fans will be able to see how she responded to Kim when the show returns to E! on Sept. 17. It is one of the last seasons before the show wraps in 2021 and one that appears to be jam-packed with plenty of drama.