'KUWTK': The First Sign Kendall Jenner Was Ready to Be Done With the Show
Khloé Kardashian and Kim Kardashian seem to really enjoy the show, while others, like Kendall Jenner, have been trying to distance themselves
The Kardashian-Jenners have been sharing their life with the public for over 14 years on Keeping Up With the Kardashians. It's no surprise that after 20 seasons, they might be tired of it. But some family members are more over it than others.
Khloé Kardashian and Kim Kardashian West seem to really enjoy the show, while others, like Kendall Jenner, have been trying to distance themselves for years. 
Kendall Jenner grew up with 'KUWTK'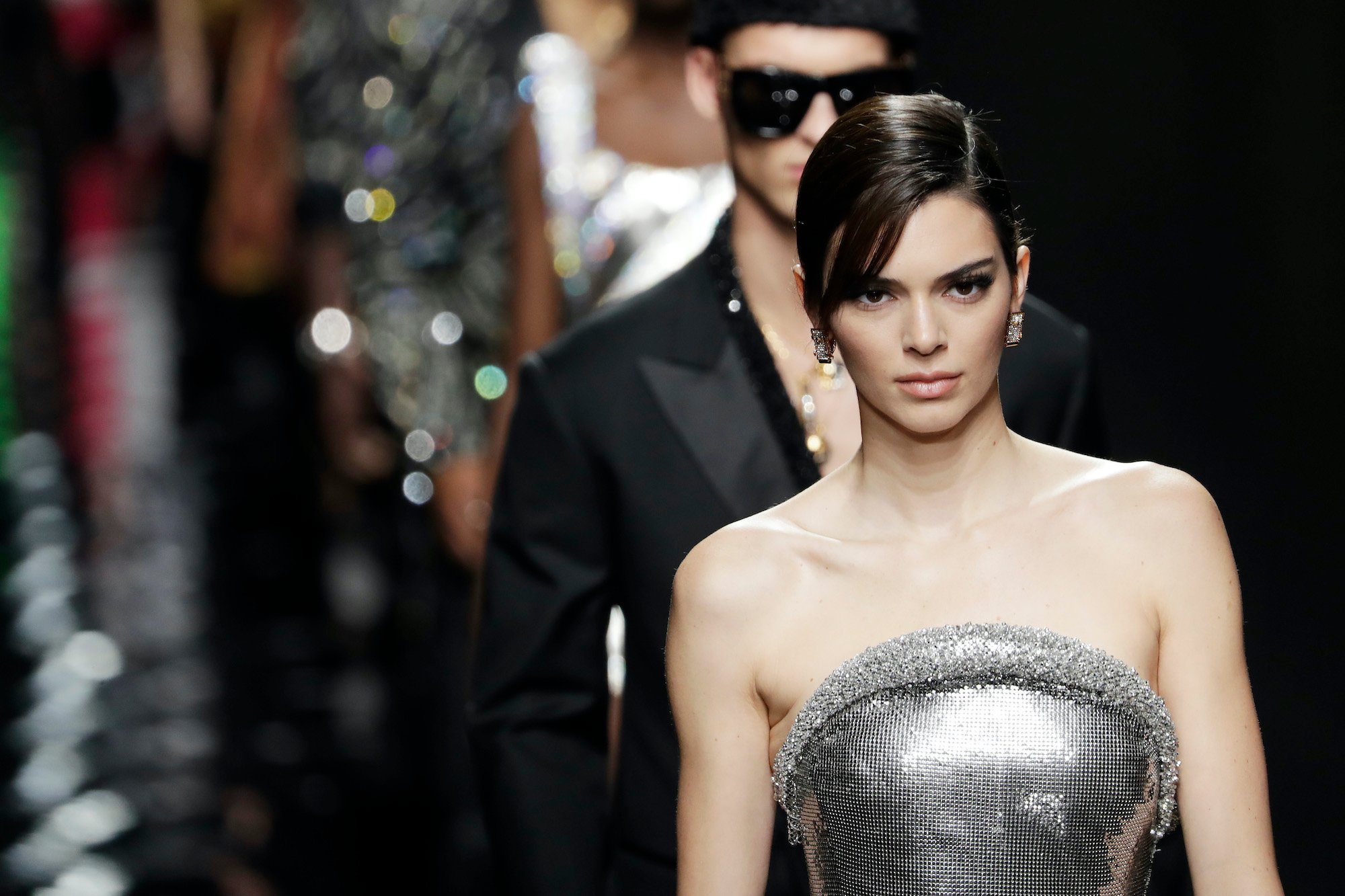 Kendall Jenner was only 12 years-old when Keeping Up With the Kardashians premiered in 2007.
Considering her young age, she probably didn't have a huge say in her family's decision to take part in the show. Nevertheless, KUWTK profoundly changed her life. She grew up in front of millions of fans, which both benefited, and at times, probably aggravated her.
It's not easy to be a regular teen when the eyes of the world are constantly keeping watch over you. 
But despite the challenges, Jenner used her early fame to launch a successful modeling career. She has walked the runway for some of the biggest names in fashion, including Marc Jacobs, Givenchy, Chanel, Dolce & Gabbana, and Victoria's Secret, among many others.
In 2018, she topped Forbes' list of the world's highest-paid models after earning $22.5 million that year. 
Kendall Jenner doesn't film as often as her older sisters
Over the years, the younger members of the family haven't been as involved with KUWTK. Kendall and Kylie Jenner both continue to make occasional appearances on the show, but they definitely aren't featured as often as their older sisters. 
Fans brought up the issue after seeing arguments about Kourtney Kardashian's waning participation on the show. Khloe and Kim confronted Kourtney during an episode of KUWTK, accusing her of not doing her fair share of filming.
But fans were confused why they were angry with Kourtney, when Kendall and Kylie are rarely seen on-screen anymore. 
"This ain't shade AT ALL but do Kendall and Kylie have different contracts now for #KUWTK? cos Kendall rarely films and Kylie isn't featured a whole lot?" One fan asked on Twitter. 
Luckily, Khloe jumped in to clarify the situation. "Kendall and Kylie have different contracts. Kourt, Kim and I have an equal contract," she wrote. 
So, Kendall and Kylie aren't required to film for KUWTK as often as the other sisters. And it seems like it's been that way for several years. 
Kendall Jenner is ready to be done with the show
Kendal used her fame from KUWTK to build her career, but she's been trying to move away from reality TV for some time. Last year, an insider told Radar Online that Jenner wanted to "break free" from the rest of her famous family to focus on her career. 
"She's very open about feeling the need to distance herself from her sisters and has a ton of projects in the works that don't include them," the source said. "In the past she'd keep Kris and the others in the loop so it didn't overlap with their own ventures, but Kendall's doing her own thing now both personally and professionally."
This wasn't the first time that Jenner tried to move away from KUWTK. A year earlier, in 2018, a source told the same outlet that she wanted "to be phased out as soon as possible."
Apparently, Jenner is afraid her association with reality TV could negatively impact her career in fashion. She may have benefited from the fame at first, but now Jenner really just wants to focus on her own interests. 
The rest of her family finally seems to agree. They've announced that KUWTK will end after its 20th season, which is set to air in 2021.