'KUWTK': Were Kourtney Kardashian and Addison Rae Ever More Than Friends?
Kourtney Kardashian and TikTokker Addison Rae Easterling's friendship seemingly came out of nowhere. All of a sudden, the two were inseparable and appeared often on one another's social media accounts. The relationship was so strange that even Kourtney's siblings wondered if there was more than just friendship going on between them.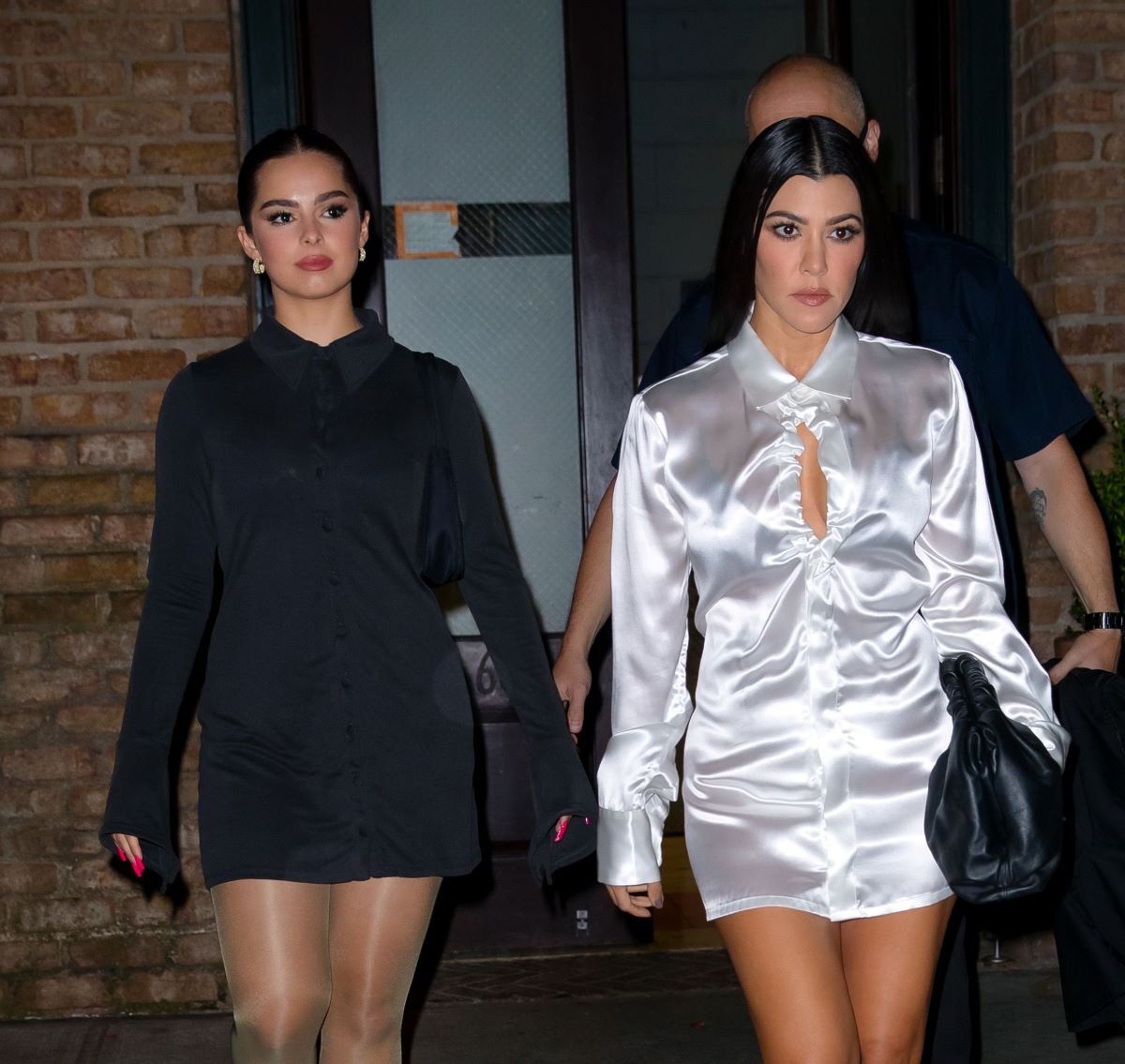 Did Kourtney Kardashian and Addison Rae hookup?
Kim Kardashian West and Khloé Kardashian took it upon themselves to get to the bottom of Kourtney and Easterling's relationship.
"We all decided to get to the bottom of Kourtney and Addison," Khloé said on last night's episode of Keeping Up With the Kardashians. "So we invited Addison over for lunch but without Kourtney because we just wanted to ask some more questions and get to know her more."
Kris Jenner, Scott Disick, and Kendall Jenner were also there for the interrogation.
"What the f*ck do you do to Kourtney to make her so happy?" Khloé asked Rae.
"Honestly, at the beginning we were like, 'Wait… are they…" Kim added. 
"I'm still thinking that," Disick chimed in. 
When Easterling looked confused, Kim explained.
"Hooking up," Kim continued. "If it was that kind of relationship."
"That was the elephant in the room," Disick added.
Easterling looked shocked and denied that she was hooking up with Kourtney, who is over 20 years older than her.
"It's OK if you are. Nobody judges," Disick said.
"It's just very weird that that's what the impression was," the 20-year-old answered.
"For just like two seconds," Kim assured her.
Addison and Kourtney's friendship
Kourtney's siblings haven't been the only ones interested in the relationship between Kourtney and Easterling. When talking to Entertainment Tonight, Easterling explained that her and Kourtney's friendship was just like any other, despite the age difference.
"At the end of the day, I think friendships are just what you make them. What you have, like the time you spend with them, the things you enjoy doing," she said. "And if you have things in common, it just makes sense. I don't think that's anything to really judge people on. I feel like friendships can range from any age and I feel like everyone can relate to people in different ways."  
"Kourtney and I just happen to have a great friendship, which is really fun," she continued. "She's been a great person to have in my life. She said in my YouTube video that I had great energy that she liked to be around. I think she has great energy as well and she has so much experience in her life that I can really just look at and kind of learn from."
Who is Kourtney Kardashian's boyfriend?
Kourtney is currently dating Blink-182 drummer Travis Barker. He spoke about the relationship on The Drew Barrymore Show on March 4.
"Now I'm spending time with a woman who's a great mom, who's a great friend and you don't have to worry about any of those things," he said. "It just comes natural. It's like a maturity thing.