'KUWTK': Why Fans Love Kourtney Kardashian's New Romance With Travis Barker
Kourtney Kardashian has a new man in her life, and she doesn't care who knows it! After news outlets confirmed that she's dating Blink-182 drummer Travis Barker, the Keeping Up With the Kardashians star has officially gone public with their romance, which fans have been gushing about on social media.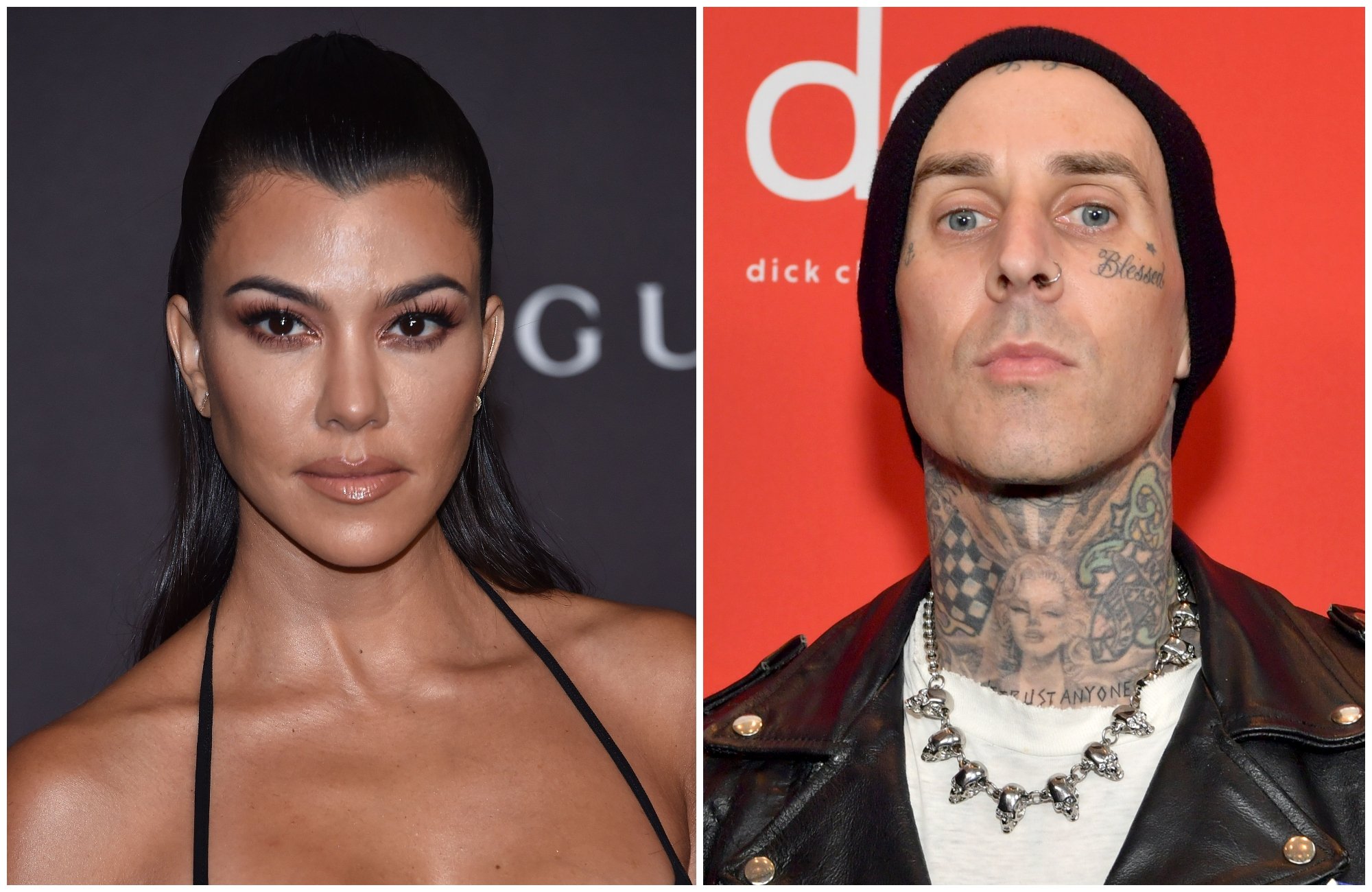 Kourtney Kardashian just confirmed her relationship with Travis Barker
Kardashian and Barker are finally Instagram official!
On Feb. 16, the reality star shared a photo of her and Barker's hands clasped together to Instagram, confirming that they are, in fact, dating.
The adorable snap comes two days after the couple celebrated their first Valentine's Day together.
In a series of Instagram Story posts, the pair gave fans insight into how they spent their romance-filled day. Not only did Barker gift Kardashian a stunning diamond anklet, but the reality star shared a poem that nodded to the drummer. "Roses are red, violets are blue, garlic bread, Blink-182," it read.
Kardashian and Barker were first linked in 2018 after being spotted out and about in Los Angeles together. Though many assumed the pair were dating then, it was later revealed that they were just friends who also happened to be neighbors.
Over the next two years, fans often wondered if the pair were romantically involved as they were spotted hanging together on multiple occasions.
It wasn't until January 2021 that insiders finally confirmed that Kardashian and Barker are more than just friends. After spending a relaxing day together at Kris Jenner's Palm Springs, insiders reported that the celebrities were officially dating.
"It's been very low-key," a source explained to E! News. "They are a really good match, and Kourtney's entire family already loves Travis. They have been neighbors and great friends for years, and it just recently turned romantic."
Fans fully support Kardashian and Barker's new romance
Since news of Kardashian and Barker's romance came to light, fans have been sharing their opinions of this new relationship on social media.
While some are questioning the longevity of the pair's relationship, most fans are all for this newfound romance — mainly because of Kardashian and Barker's similarity in age.
In a recent Reddit discussion, users expressed their full support of Kardashian and Barker's romance, noting that they're happy to see her dating someone her own age.
"I'm so f*cking happy for her!" someone penned. "[Finally] someone her own age, who has kids, they'll be able to understand each other more!"
Since Kourt is known to date men who are typically younger than she is, fans are over the moon to see her in a relationship with someone who's not only older (Barker is 45 while Kardashian is 41) but is also more mature and on her level.
Though it's unclear if Barker is "the one" for Kardashian, we feel that this relationship will be a lot different from her past romances.