'KUWTK': Why Scott Will Always Take Kourtney's Side No Matter What
Kourtney Kardashian has been in the headlines recently due to the altercation with her sister Kim Kardashian West, that was filmed and shown to millions in episode two of the new season of Keeping Up With the Kardashians. In a nutshell, Kim and Kourtney went from having a heated verbal argument to a physical one, which is out of character for the both of them, but it was Kourtney who initiated the assault. Her family and fans were worried about her, and she ended up deciding to take a break from the show because it was what she said was stressing her out the most. But what if it's not?
Younger sis Kendall Jenner had a theory that drove some fans bananas over why Kourtney might be having a meltdown, and it all revolves around Scott Disick. Kourtney and Scott were together for 11 years, and have three kids together. That's a lot to let go of for anyone. Still, even though they have been separated for years, Disick always has Kourtney's back and there is a reason for that.
All about Disick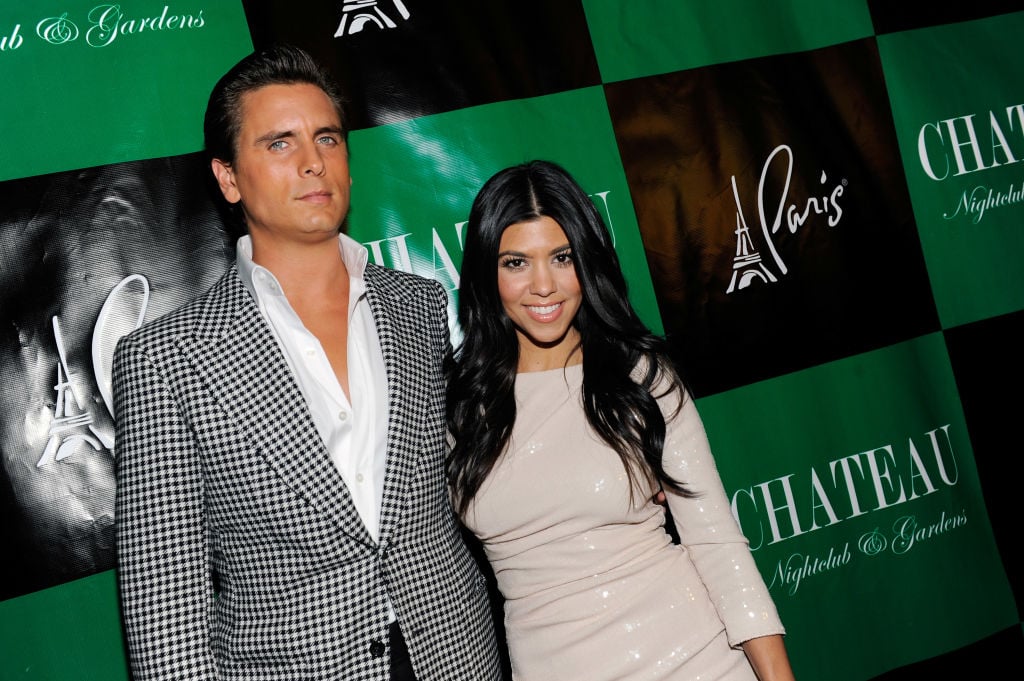 Scott Disick, aka Kourtney's ex-love and father of her three children has been in the Kar-Jenner family for a long time now. He was introduced to us in season one as Kourtney's sweater-wearing tool of a boyfriend the whole family was unsure of. Kourtney even agreed that when she met him, he was annoying. 
Leave it to Disick to grow on us season by season though. Fans watched as he went through battles with drugs and alcohol, family problems of his own, and family problems with his in-laws (for lack of a better term).
We saw him purchase his first "walking stick" and become a "Lord," and his hilarious character made him hard not to love … unless you were family, and the shenanigans got in the way of your life. He had issues with Khloé, in the early seasons, but the two are basically besties now and have been that way for a long time since he got it together. 
Nothing but tragedy for Disick it seems
As Scott became a dad to Mason, Penelope, and Reign, he grew a little more with each child. He had a major rock bottom moment after both of his parents passed away tragically within only a few months of one another, but he climbed his way back up to the top for the umpteenth time in his life, although this time, he was without Kourtney.
Kourtney had long grown tired of Disick's antics and very desperately wanted him to be the family man she needed him to be. Sadly, Disick could not shape up in time for Kourtney and by the time he eventually did, she was done with their relationship. It broke more than two hearts that day…
Fans think everyone has moved on but Kourtney
Disick eventually moved on to his current girlfriend Sophia Richie. Disick has long remained a part of the Kar-Jenner family, and he and Kourtney have become pros at co-parenting. Disick, Richie, and Kourtney have even taken family vacations with their kids together. 
Disick has really shaped up to be the guy that Kourtney always wanted him to be, and some fans think this has pushed Kourtney over the edge. A Reddit thread with different fan theories pointed out that Disick has always loved Kourtney, and that he has always had his own way of understanding her when nobody else could.
Disick will most likely always take the side of his former girlfriend because she is more than that to him. She is family. He also seems to knows her better than she knows herself sometimes. In his confessional after the fight, Disick spoke of Kourtney and basically said "she means well, but she can't always show it." If there is one thing we know about the Kar-Jenner family it's that they (usually) put family first, just like Disick will always do with Kourtney.