'KUWTK': Will Khloé Kardashian and Scott Disick Get a Bestie Spinoff?
The announcement that Keeping Up with the Kardashians would be ending in 2021 shocked fans. Many enjoyed watching the drama of the Kardashian-Jenner clan over the past 15 years. They have watched as friendships and sister drama came and went in the popular E! series. However, the one friendship fans can't stop talking about is the besties, Khloé Kardashian and Scott Disick. Many fans are hoping to see the besties in a spinoff after KUWTK ends next year. They want to continue watching their bond grow even stronger, and believe Khloé and Scott would be on board for another "easy payday."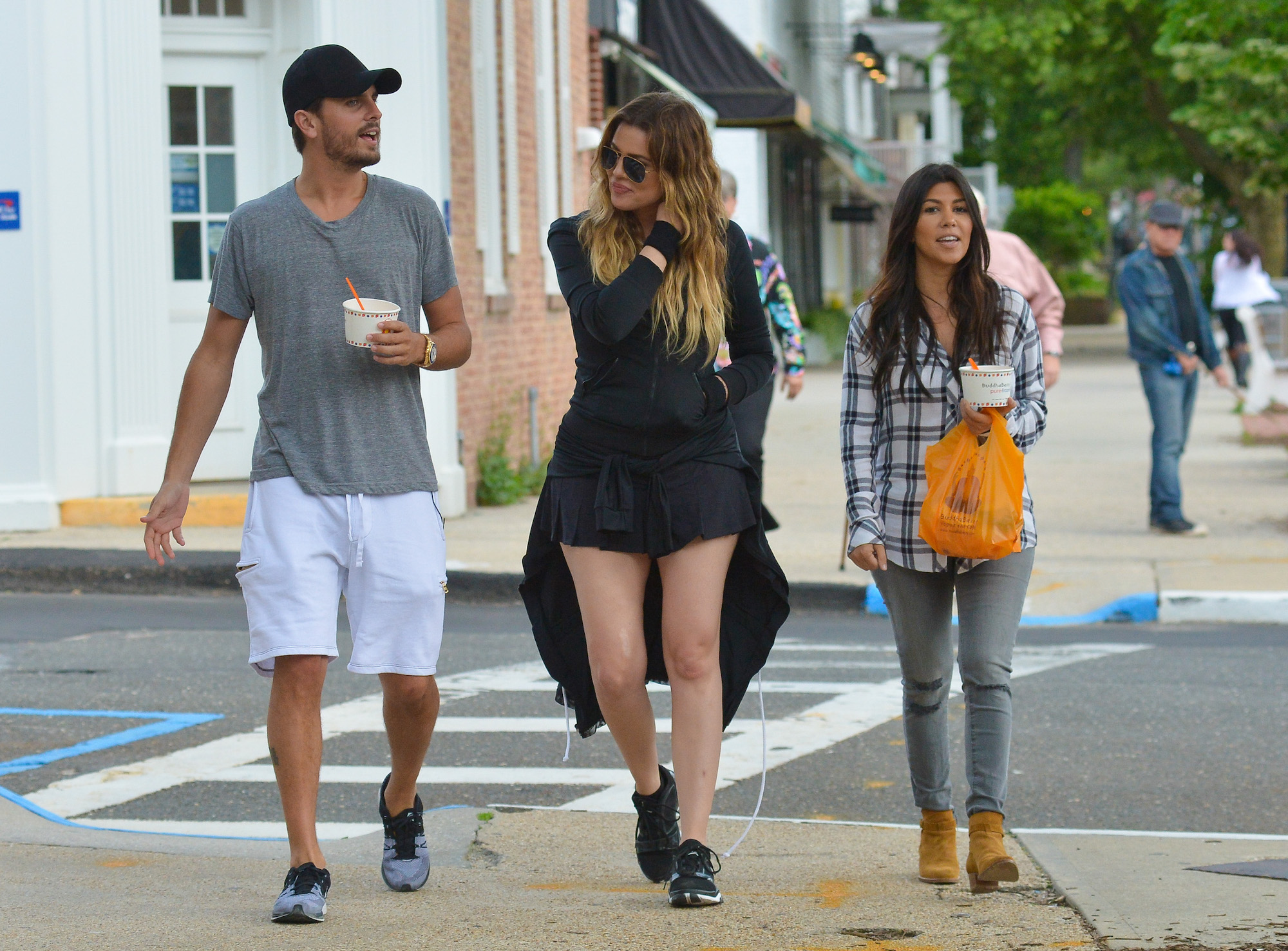 Why 'KUWTK' is ending
Since Kim Kardashian West's social media announcement that Keeping Up with the Kardashians would be coming to a close, there have been many speculations about the reasoning behind the family's decision to step back from the reality TV scene. Some say it is because of Kourtney Kardashian and Kylie Jenner's push to not wanting to film. Others believe it's because the family is making more money through their personal businesses and social media outlets. In a recent interview with Ryan Seacrest, Kris Jenner revealed a simpler explanation that "the number 20, just seemed like the right time," according to ET.
The many spinoffs of 'KUWTK' 
The drama-filled show led to many spinoffs throughout the years, so it's not surprising that fans are hoping for another with the show's finale. KUWTK had 11 spinoffs, which Khloé and Disick starred in many. Khloé shared the spotlight with Kourtney in spinoffs Kourtney and Khloe Take Miami and Kourtney and Khloé Take The Hamptons. Other spinoffs highlighting Kholé's life were Khloé and Lamar and her personal spinoff Revenge Body With Khloé Kardashian. Disick also had a short-lived personal spinoff highlighting his real estate business, Flip It Like Disick. 
Khloe and Disick's great friendship 
When Disick first appeared on KUWTK, it was clear that Khloé could not stand him. Once Kourtney started dating Disick, Khloé was willing to give him a chance. However, with his negative treatment of her sister, usually because of too much alcohol, Khloé grew to despise him. Khloé and Disick's friendship began rocky, to say the least, from his refusal to get help for his behavior problems to their widely talked about verbal disagreements. It was after the birth of Mason Disick in 2009 that prompted a change in Scott, and Khloé and Scott's friendship started to improve. Once Kourtney and Disick officially broke up for good, it was Khloé and the rest of the Kardashian family he turned to for support. 
The two have formed a tight bond over the years as they faced hardships together. From being there for Khloé when problems arose in her marriage to Lamar Odom and later with her ex-boyfriend Tristan Thompson, Disick proved he's willing to go through thick and thin with her. The complete turnaround of their friendship has impressed fans. Many love seeing the two getting along so well and would rank it as one of their favorite besties of the show's history. 
Fans want to see a bestie spinoff
Is a bestie spinoff in Khloé and Disick's future? Fans are hoping so, with fans on Twitter saying they'd love to see the pair do a show together. According to Page Six, Khloé and Disick were not completely happy about KUWTK ending, so the two may consider doing their own show for another "easy payday." While the two are not hurting for cash, the appeal of reality TV is in their blood. Whether the two end up with a spinoff in 2021 or not, the Kardashian-Jenner family will not be out of the entertainment world spotlight anytime soon.