Kyla Pratt Shares Why She Signed on for 'The Proud Family' Reboot
Kyla Pratt may only be in her mid-30s but the youthful-looking actor has a long resume. From Love & Basketball to Dr. Doolittle, Pratt is most known for roles in family projects. One of her most notable roles is in the Disney series The Proud Family. Pratt happily signed on for the show's reboot and says the show couldn't move forward without her.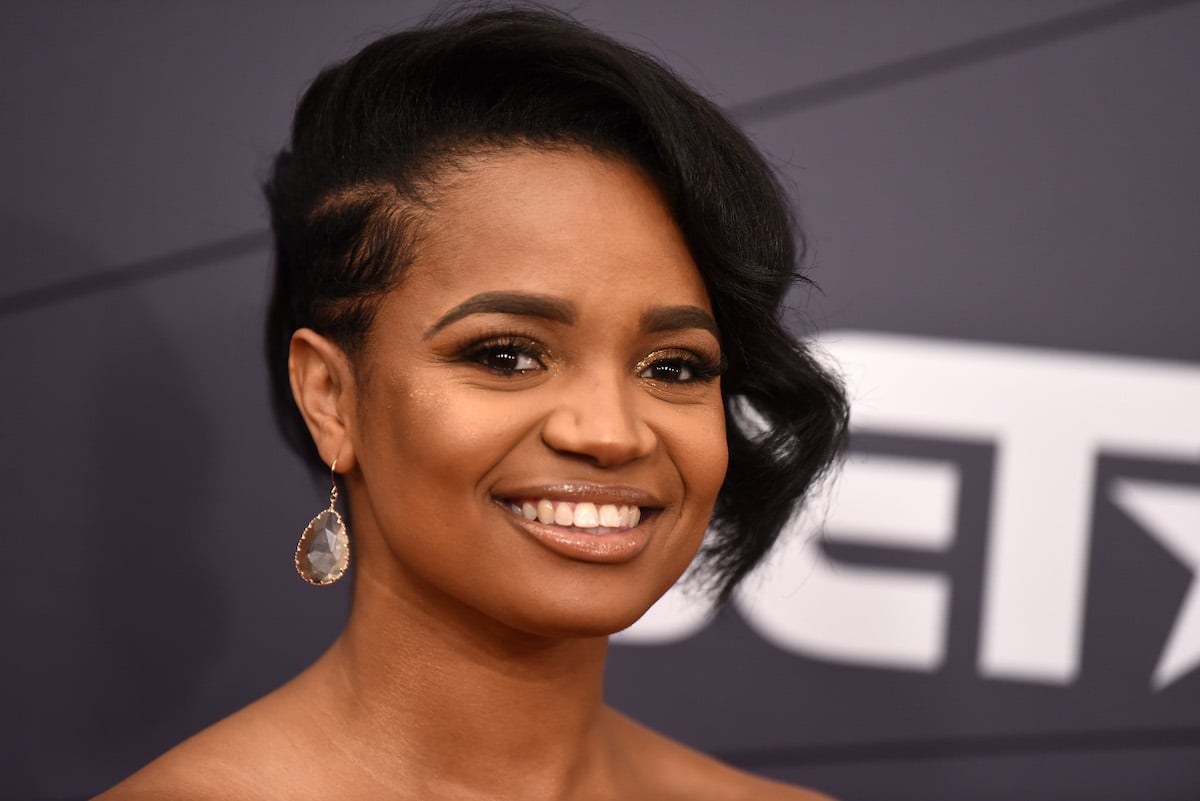 'The Proud Family' was a huge hit for Disney
The Proud Family is an animated Disney comedy that ran for four seasons from 2001-2005. Kyla Pratt stars as the lead character, Penny Proud. The star-studded cast also includes voiceovers from Jo Marie Payton, Tommy Davidson, Paula Jai Parker, and Orlando Brown.
The show was initially piloted for Nickelodeon and centered around Penny and the misadventures of her friends. It also showcased life for Penny inside of the home with her parents, siblings, and grandmother. 
During its run, the show was nominated for several awards. It took home the BET award for Outstanding Animated Series in 2004, as well as two best casting awards from Casting Society of America in 2002 and 2003.
The Proud Family is currently streaming on Disney+.
Kyla Pratt says no other actor could play Penny Proud in 'The Proud Family' reboot
In February 2020, Disney announced a revival of The Proud Family would be produced for its new streaming service Disney+. Per Deadline, the original series creator/executive producer Bruce W. Smith, and its executive producer Ralph Farquhar, are back for the reboot.
Payton, who provided the voiceover for Suga Mama, teased a reboot was in the works in November 2019.
"Yeah, Suga's large and in charge. That's all I've got to say — except for Suga Mama will be doing some new episodes come February," Payton told Keke Palmer at the time.
In a recent interview with BuzzFeed, Pratt says the idea that another actor could reprise her role was unacceptable.
Related: 'The Proud Family' Revival Gets Official Order From Disney+ — Here's Everything We Know
"I had to sign on because nobody else was about to be running around being Penny Proud. It was gonna be a problem. OK? [Laughs] No, I had to sign on," she joked.
Additionally, Pratt says with the original cast and creators of the show on board, her joining was a no brainer. She's also excited because of the impact the show has on popular culture so many years later.
"The original creators and the original cast are doing it. I've had nothing but amazing experiences with these people. There's no reason to not want to be a part of something that — I didn't know back then because I was so young — was so amazing. But now it's like, there's no way that I would not want to be a part of something so great."

Kyla Pratt, BuzzFeed
This comes after Pratt previously spoke of being proud of having roles her two young daughters could be proud of. At the time, the 34-year-old admitted that she wanted to expand her acting profile with more adult roles.
"I've told my family for years, look, I've done a lot of kids stuff. I've done a lot of stuff my kids can watch. I don't want to think about, if I decide to do something else, y'all looking at me crazy," she said per Madame Noire. "So just know, I have enough footage for my babies to see and if I want to do something else, they can see it when they get grown, and know mommy was a grown a– woman."
The reboot, The Proud Family: Louder and Prouder, does not have a release date as of yet but is currently in production.