Kyle Richards Defends Former Child Stars, Saying You 'Don't Hear About' the Ones Who 'Go on to Lead Normal Lives'
These days, Kyle Richards is best known as the longest-tenured cast member on The Real Housewives of Beverly Hills. Before that, though, she spent years as an actress outside of the reality TV show realm. As a child, she starred in films and television shows, many of which are still fondly remembered today. While revisiting her 1978 Halloween character, Richards claims that, unlike the popular narrative, being a child star doesn't necessarily mean growing into adulthood as a damaged individual.
Kyle Richards had a vibrant career as a child actress
The Real Housewives stalwart's run as an actress was more prominent when she was younger. But a recent appearance reprising her role from 1978's Halloween in 2021's Halloween Kills has reminded horror fans of the reality star's scripted work. Her short appearance as Lindsey Wallace in the original slasher flick's climax was memorable enough that her return in this year's sequel was rife with meaning for horror fans.
Richards' acting career started a few years before, on the TV shows Police Woman and Little House On the Prairie. Her appearance in Halloween set her on a new path, leading to acting turns in horror and fantasy adventure films. Most notably, she appeared in Eaten Alive, The Car, and Watcher In the Woods.
Richards' childhood acting experience was almost entirely positive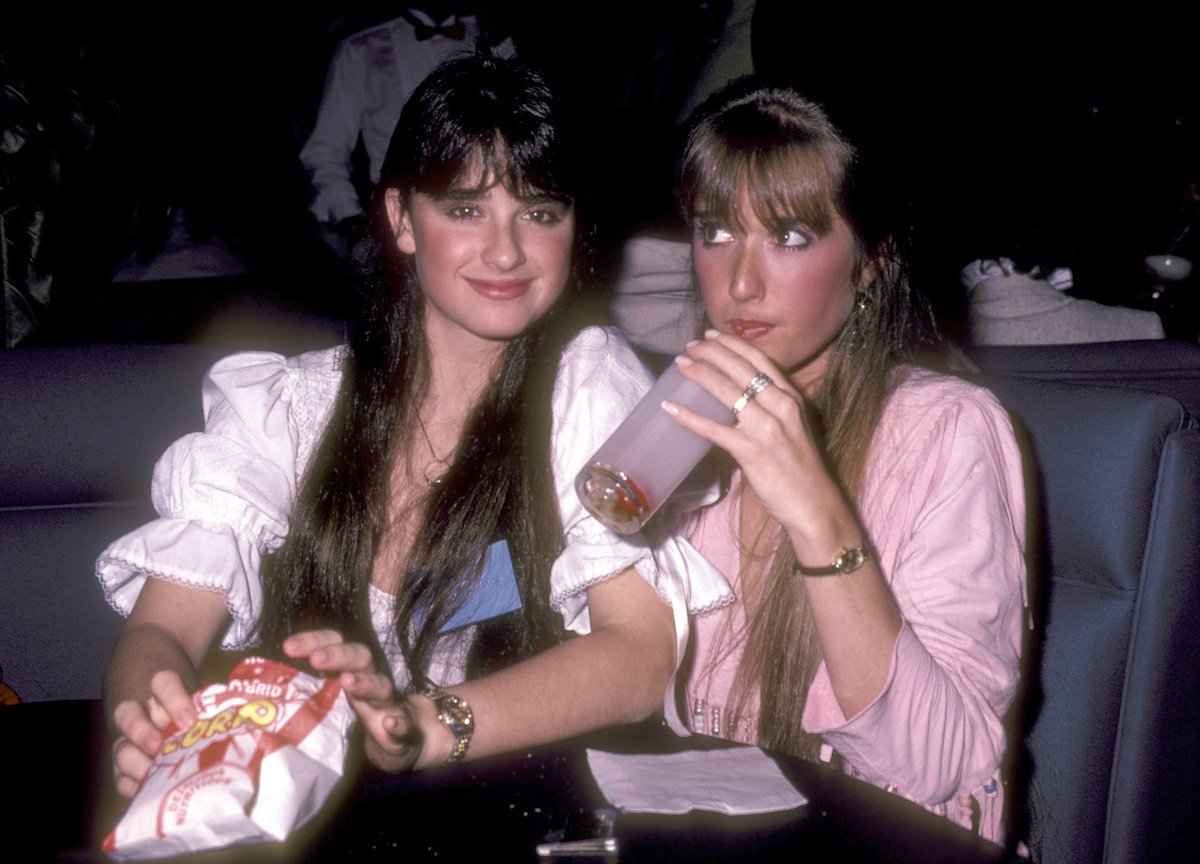 Richards told Halloween Daily News that she had a surprisingly good experience working on the original Halloween. Lead actress Jamie Lee Curtis took the young star under her wing. Director John Carpenter made a point of keeping the set fast-moving and positive despite the morbid subject matter. She was surprised to find how scary the film was once she watched it at the premiere.
This aligned with much of her childhood acting experience. Although she points out that Eaten Alive, under Texas Chainsaw Massacre director Tobe Hooper, cast several method actors. Given that this was a horror film with a murderer character, she found herself stressed out on set in ways that never affected her on Halloween.
"Other than [Eaten Alive] I've always had positive experiences, like doing Little House on the Prairie for all those years with Michael Landon and the cast of that show, and only good stuff on Halloween," Richards said. "Growing up on the set, I was always, like, playing card games with all the crew guys."
What went well for Kyle Richards too often went wrong for other child stars
Richards' experience is positive. She claims it's reflective of more child stars than the bad press related to the profession would make people think. "You don't hear about the [child stars] who go on to lead normal lives," she told Halloween Daily News. Some of that perspective may be related to her family connections, however. She grew up wealthy, related to the Hilton family. (Paris Hilton is her niece.)
A look at the fates of many top child stars reveals a mixed bag. Matilda star Mara Wilson represents perhaps the most common fate, fading from view over time simply because jobs dried up as she aged. Others, like Ghost World star Thora Birch, seemed to struggle with growing up, becoming difficult on set and losing work because of it. A rare few, like Drew Barrymore, continued their careers and became massive stars as adults.
The stories that stick out, of course, are those that border on tragedy. The Phantom Menace lead Jake Lloyd struggled with the intense fan backlash to his character and continues to cope with mental illness as an adult.
Lindsay Lohan, who navigated a transition into stardom as an adult, came to struggle with drugs and alcohol. Amanda Bynes' career mirrors hers, with a little less adulthood success and a little more public of a struggle with substances. While Richards is right in that these stories do not make up the majority, they are still far too numerous to forget.