Kyle Richards from 'RHOBH' Reminds Fans That None of the Cast Members Are Horrible People
Kyle Richards from 'RHOBH' Reminds Fans That None of the Cast Members Are Horrible People
Cast members from The Real Housewives of Beverly Hills warned fans this season would be filled with deception and lies. With most of the deception coming from cast member Lisa Vanderpump.
But fans don't seem to be buying it, even a few episodes into the season. Many cast members have not only been criticized but ridiculed on social media. The ridicule is so intense some posts were deleted because they were so aggressive.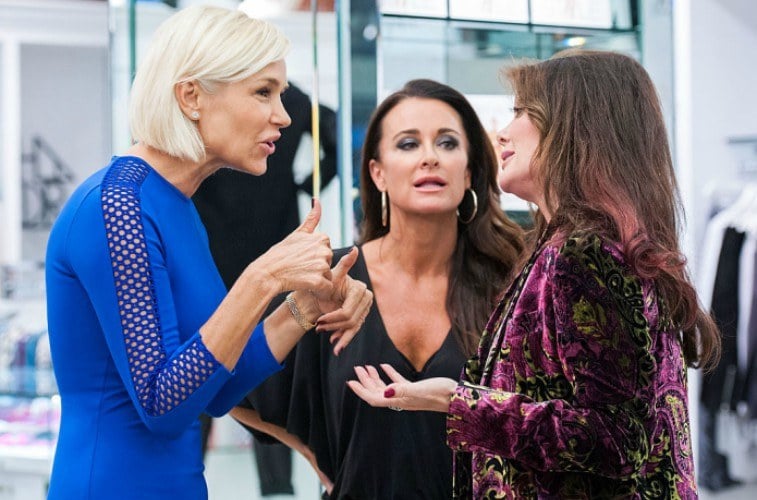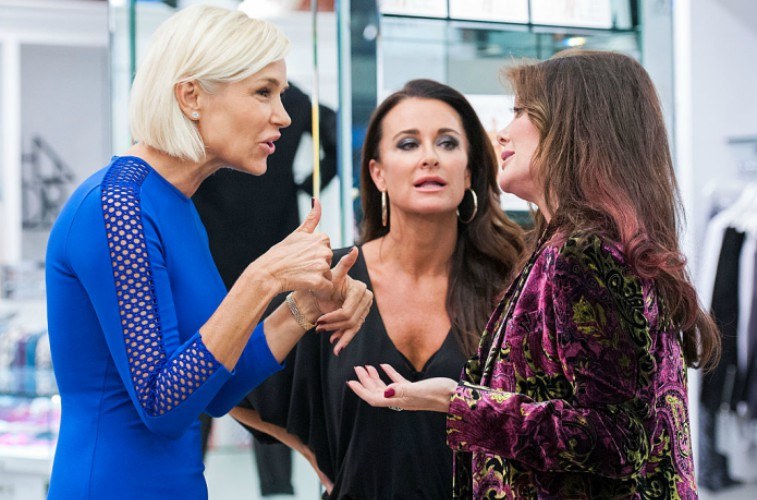 A post late last week even prompted Bravo producer Andy Cohen to respond with a "wow" on Twitter. And a fan asked if Cohen was going to address the hatred. "@Andy you really have to address this hate and tell fans to calm down. it's a reality show that's supposed to be fun to watch. These kind of tweets are happening more and more often as we get deeper into season 9 #RHOBH None of the ladies deserve this." While Cohen did not, Richards asked fans to hold judgment.
Reality lines are blurred
Whether someone is an actor, musician or reality personality, some fans have trouble distinguishing between real life and celebrity. They watch the person on television and likely follow their social media. So they get to a point where they feel as though they actually know the person.
Especially with reality personalities, the person shares intimate information about themselves. This can create the same feeling someone might experience in an actual intimate relationship, according to Psychology Today.
This is when things can go south
"The problem is that these interactions only go one way," according to Jennifer Golbeck Ph.D."Even when celebrities interact with fans, it is a surface interaction on a one-to-one level. There are simply too many fans for a celebrity to build true relationships with more than just a few of them." 
"Even though the relationship is an illusion, the feelings a fan has around it are real," Golbeck continued. So when the celebrity does something the fan doesn't like or agree with, they may feel loss or even betrayal.
Richards offers this reminder
Richards has taken the brunt of plenty of social media hate. Likely because she and Vanderpump have a longstanding friendship. And now she and all the women appear to be against Vanderpump. Plus fans are upset with not only how the dog situation was handled, but also concerned about how Vanderpump is suffering following the loss of her brother.
But Richards blogged that viewers should hold off and wait to see more of the show. "I ask you to watch the season play out and don't rush to judge," she wrote in her blog. "We have only just begun."
She reminds viewers that while they may feel like they know the women, there is so much more to the story. "Please keep in mind that you are watching people you feel like you know because we are sharing what is going on in our lives with you," Richards wrote. "There will be times when each of us will do things you don't agree with. But none of the women in this group are horrible people, no matter how much some people may want to believe otherwise. I ask you to watch the season play out and don't rush to judge. We have only just begun."
Check out The Cheat Sheet on Facebook!